Welcome to Molly Malone who is guest posting for me today!
Think about how you care for your skin. You probably wash your face once or twice a day, moisturize if you're dry, use toner if you're oily, maybe throw on some anti-aging night cream before bed – which is an absolutely fine routine for some people. However, some of us require a little more TLC.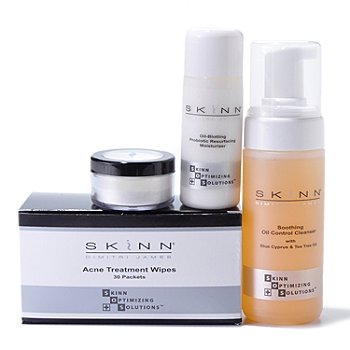 We have overly dry or oily skin, acne scarring, or wrinkles and fine lines that weren't there yesterday.  Beyond the traditional wash/moisturize/repeat cycle we're so used to, there is so much more you can do for your skin without spending hours in front of the mirror or thousands of dollars at a dermatologist or spa.
First, are you exfoliating? People with really sensitive skin may want to ease into it, but for the most part, it's not too rough. Pick up an exfoliating scrub for your body, and consider performing it on your facial skin as well. Exfoliation helps remove the dead, dull, or dry skin on the surface and reveal fresh, younger-looking skin underneath. It's also though to help increase cell turnover. If you're really serious about exfoliation, you may want to look into microdermabrasion at home. Formerly relegated to spas and salons, this process uses an exfoliating wand or serious scrub to really remove dead skin and get to the healthier layer below. Microdermabrasion is thought to help increase cell turnover, can temporarily smooth fine lines and acne scars, and give you an all-over glow. You can purchase a kit or scrub online at sites like ShopNBC to read reviews and product specifications so you can make an informed decision about buying a product.
Next, have you heard of "essences"? They are skincare products that are currently all the rage in beauty magazines. They contain an incredible amount of skin-saving vitamins and minerals that you press lightly into skin with your fingertips, as they have a water-like consistency. Because of this lightweight formula, essences are instantly absorbed into skin for immediate hydration.  Check out an example here if you're unfamiliar with these hot new products.
What do you do to rev up your skincare routine? Do you take any extra precautions in the summer?
Comments
comments