With all of the travel and moving around we are all doing these days packing snacks and food is a necessity. If you're like me and have children having snacks and food for them is the key to ever lasting happiness.
When I received the eBags Crew Cooler II in Blue Yonder I was so impressed with how compact it was. It seemed that eBags thought of everything when it comes to traveling with food. The least of which is the importance of being able to hold a lot of snacks and food while staying relatively small.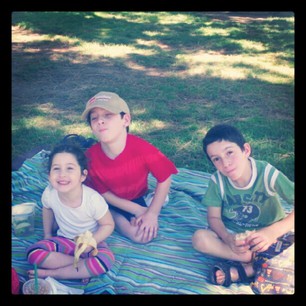 One Saturday not too long ago I took the little people, as I like to call my kids, to the park for the afternoon. With our budget being so tight I gathered the boys, and had them help me put together a days full of food. I had no intentions of coming home right away so I wanted to be sure that I hit all of the I'm hungry notes that my kids can sing. I was able to get all of this in the main compartment:
3 turkey sandwiches in reusable sandwich bags
2.8 cup square Snapware Food Storage box filled with 2 cut up apples
2 cup rectangular Snapware Food Storage box filled with baby carrots
2 cup rectangular Snapware Food Storage box with 4 brownies (top zipper compartment)
napkins (top zipper compartment)
2 reusable water bottles (1 in each side zip out bottle holder pocket)
1 banana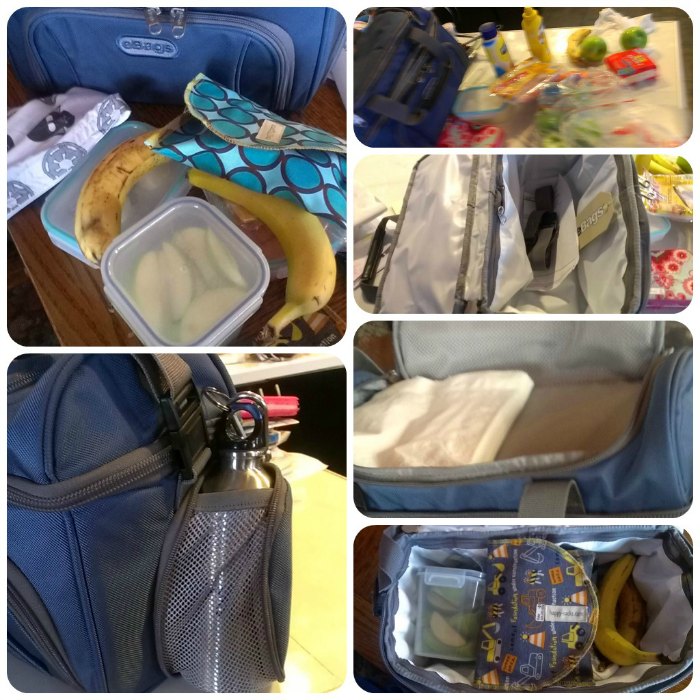 Once we got to the park I didn't even need to take out my purse. I put my keys and phone in the front pocket where there's a mesh divider. This made it easy to keep my stuff dry and away from the rest of the stuff. All packed and we were set for the day.
Key features that make this cooler so awesome:
Top "dry" compartment has two zipper pulls for easy access and is perfect items that do not need to be kept cold
Zippered mesh pocket in the lid keeps napkins and other small items in place
Bottom "cold" compartment is insulated on all six sides and has a welded PEVA liner that is replaceable measures 7.5″ high, 13.5″ wide, 7″ deep
Front tip-out pocket has two zipper pullers for easy access and side pleats to prevent contents from spilling out
An elasticized mesh pocket against the body is great for packets of mayo, mustard, etc. plus there is zippered mesh pocket against the front – a perfect place for silverware
Unzip the special pouch pockets on either end to reveal mesh drop-bottom water bottle carriers
The kids loved that we had everything in one bag. My oldest son J, even volunteered to carry it because it wasn't heavy or hard for him to carry. I should be thanking eBags for making something my son is actually happy to help me with.
At the end of every summer we take a road trip with my parents, and this year I'm sure I'll be taking the Crew Cooler II because it's perfect for a road trip with 3 kids and 4 adults.
This post was made possible by Mom Spark Media. eBags sent me the cooler to review. The opinion above is my own swayed only by my inner Fashionista.
Comments
comments