I have been shopping on Etsy since 2006, and have had very few disappointing transactions. Not only is Etsy a gold star on-line shopping mecca shopping site, but it often fuels my next obsession. I got inspired by the color gold when doing my latest window shopping trip on Etsy I fell in love with everything I found.
Here are some great items I found that are inspired by the color gold.
The Ivory and Gold Lace Cuff Bracelet at SweetStarJewelry, is just divine. I think I'd want to wear it every day.
Flowered Crochet Shawl Knit at Ayca would be so beautiful at my cousin's wedding in October.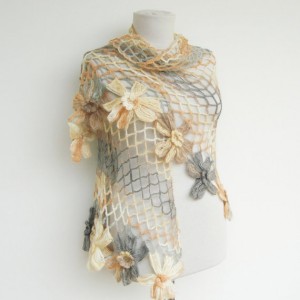 While I may not have the funds to purchase the Beaded Bead Necklace-Summer Colors 2 at TheBeadedBead it does not escape me how absolutely gorgeous the necklace is.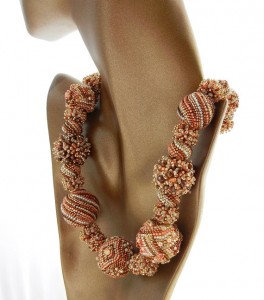 BeWeeShop has this amazingly gorgeous Gatsby Halo Headband Gold. When I saw it I was in absolute awe in that someone actually made that themselves. Amazing.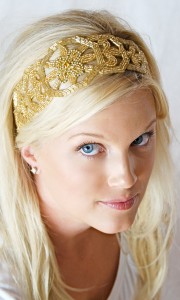 I have to say that designcraftgirl's Gold Gorgeous Pillow is a pillow after my own heart. It's something I love, but know with 3 kids in my house it will never work, but a girl can dream right?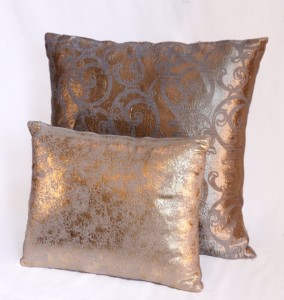 Unfortunately, I can't wear dangling earrings like the Paisley Gold With Emerald Earrings at LaLaCrystal's shop. It doesn't stop me from appreciating how exquisite they are.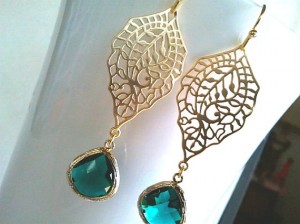 I swear that my mom has a bag just like the Retro Vintage La Regale Ltd. Gold Beaded Clutch in the GrandmomsPennies shop. It's so beautiful, and the color is perfect for a night out or a fancy event.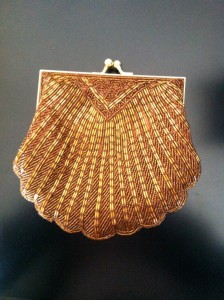 I would love to own a tea cup set like the Vintage Greek Key Gold Glass set at ATasteForVintage. I feel like it has a wonderful 60's feel to it, which is my favorite style era.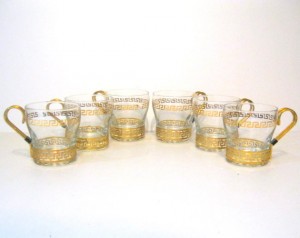 And there is how Etsy makes on-line window shopping Golden Delicious.
Comments
comments