I've been a lover of the Neat-Oh Zip Bins for years. We've had many different ones over the years, and my boys have always loved the ability to carry their stuff and unzip for a fun play mat.
Not only do they make bins that unzip into play mats they have bags too. One of our favorites when the boys were little they loved their Hot Wheels Wheelie Backpack. I remember them unzipping it and making the ramp part come down from the couch so there was a slide for their cars.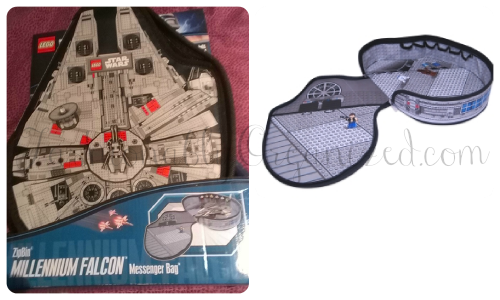 Recently my 3.5 year old daughter got the Lego Star Wars Millennium Falcon Large Zip Bin Messenger Bag. Yes, I said my daughter. She loves her dolls etc., but having 2 older brothers she's been exposed to things like Star Wars, Iron Man and Transformers to name a few.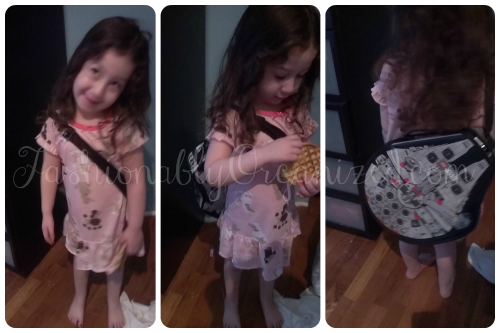 I've learned that she would rather have toys that she can play with her brothers, then with toys that they are less likely to play with her when she plays. As soon as she saw the bag she went and got all of her Star Wars toys [and some of her brothers' too] and put them in. She walked around the house all night with it on her back. It's so big for her but she doesn't care. It's her "purse" of choice at the moment.
My middle son who is almost 7 is understandably jealous, but due to her innate sharing nature she lets him play with her with her "Falcon bag".
This sturdy bag not only holds her toys, but most of all it seems to encourage imagination. There's nothing to me more important than encouraging imagination. The fact that it holds toys (i.e. organizes) doesn't hurt either.
The Millennium Falcon Zip Bin was sent for review. The opinion above is my own swayed only by my inner Fashionista & my daughter's too!
Comments
comments