An ankle strap flat can be a great way to show a more feminine side to any outfit. There is an inherent sweetness to an ankle flat that is reminiscent of a ballet slipper.
When I looked at all of the latest fashions this year the summer sandals had ankle straps, which I thought were very cute. Now that we're heading into the fall/winter season the ankle straps have followed into the flats. Yes there are heels with ankle straps as well, but for a day-to-day look an ankle strap flat is the way to go, and isn't too dressy.
I hear a lot from woman who work at home or are stay at home moms that they get stuck in a rut and wear the jeans t-shirt, athletic shoe "uniform". A flat is a wonderful way to walk out of the house with the same exact outfit, but look much more put together. You don't have to spend a large amount of money. So this year why not make that flat an ankle flat.
Ankle flats come in so many styles and colors, you can always find one to work with your taste and personality
Have you considered an ankle flat?
***********************************************
It's Fashion Friday, join the fun….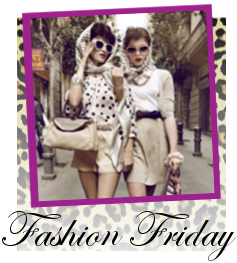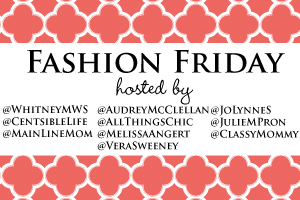 Comments
comments