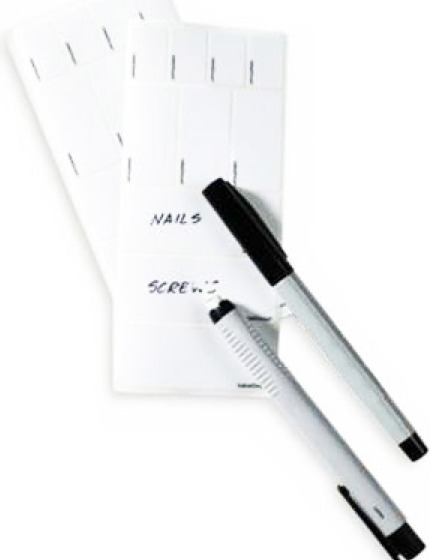 My efforts to find the ultimate in organization has me at the best labels ever. Seriously! The Erasable Multi-Purpose Labels at The Container Store truly complete me.
When I first got them I though they were really cool, but didn't try them. However, in the last 2 weeks I have been really trying to organize myself and my own paperwork for my business. Using my new favorite gorgeous Sweet Pea Letter Size Interior File Folders to organize paperwork when it came time to label them, I used the Erasable Multi-Purpose Labels.

Once I put the labels on things started to change and I had to erase and relabel everything. Then I felt like I did the files wrong, so again I relabeled the files. I cannot tell you how many times in the last 2 weeks I've erased and relabeled, but I was always thankful for the Erasable Multi-Purpose Labels.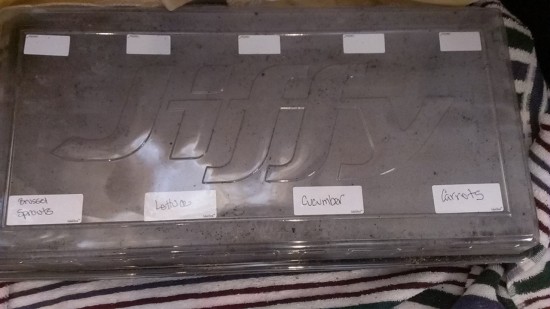 The Erasable Multi-Purpose labels began to expand past files and folders. I was doing a seed starter kit and realized I wouldn't know what I planted. I used the larger peet pot and only 4 fit in the greenhouse. However in the future I could use the small peet pot and have 5 in there. So what I did was put for Erasable Labels on one side and 5 smaller label on the other. This way I could change it as I start different seeds.
It quickly became apparent that anything needing to be labeled would need to use these labels because as you are all certainly aware labels need to be changed often and this allows it to happen any time.
Today I went onto The Container Store site and see they have many more erasable label options, and I am now going to order different sizes and eraser refills. Clearly I use the eraser a lot. Now you know why I have deemed these the best labels ever.
The labels were sent to me by The Container Store. The opinion above is my own, swayed only by my inner Fashionista.
Comments
comments