In August of 2011 I went to BlogHer 2011 in San Diego and met some of the women of Mama Mio Skincare. At that time I was introduced to their line of fantastic products. Every time I am introduced to another product in their line I love it.
It may be fortuitous that I had wanted to write about Mama Mio's products this month. The reason for it being fortuitous is because I got an e-mail last week from them about their support for Breast Cancer Awareness Month. More details below. I knew I had to share my Mama Mio love  asap so I could share their Breast Cancer Awareness support.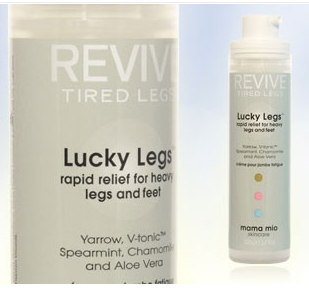 My first product from Mama Mio that I tried, and instantly fell in love, was Lucky Legs Cooling Serum. When you have tired achy feet and legs there is no better way to treat your legs. It really did make me feel like I did have Lucky Legs.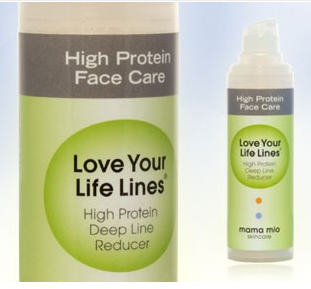 As the aging lines are beginning to show in full force, the Love Your Life Lines cream is great to use focusing around the mouth and eyes. It helps reduce those fine lines beautifully.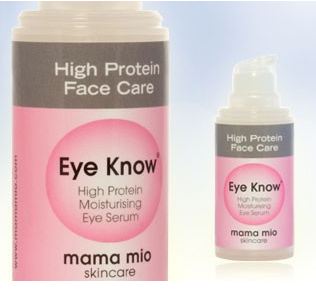 I've been told on many occasions that besides the genetic nature of my dark under eye circles it is also due to lack of hydration under my eyes despite daily moisturizing. Things got better when I met the Eye Know cream. It's also great on the fine lines or crow's feet brewing around the eyes. There's no way I'm going to allow my eyes to show any sign of aging and this cream is great at reassuring me that it's possible to actually stop those lines from getting deeper, and breeding more.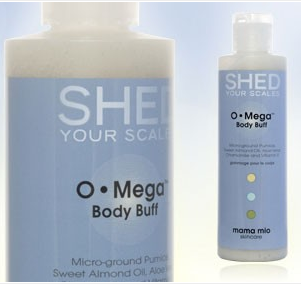 My latest Mama Mio favorite is the OMega Body Buff Exfoliator. Mama Mio says use it twice and you will be hooked. I think they're wrong because it only took me one try. This fantastic exfoliator left my skin softer than most exfoliators I've tried, and let me tell you I've tried many many many exfoliators. I think it's brilliant that you have to put it on before you get into the shower. This allows for you to really rub it in and get the dead skin. By the time you get into the shower you just rinse off, and it's pure awesome.
As for their Breast Cancer Awareness support read below, and find out a way to get your own tube of Boob Tube Bust & Neck Firmer.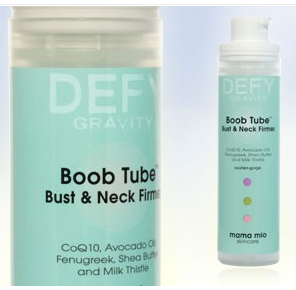 Mama Mio is proud to support the fight against breast cancer, but beyond the donations they make to their charity partner, Look Good… Feel Better®, they want to encourage women to become more aware of their own boobs.  As with their full size Boob Tube Bust & Neck Firming Creams, these 10-day samples will come with a leaflet that contains the American Cancer Society's instructions on how to perform a Breast Self-Exam (BSE).  "Doing BSE regularly is one way for women to know how their breasts normally look and feel and to notice any changes." cancer.org, the American Cancer Society website
To get your 10-Day Tryout Boob Tubes available through www.fitskinforlife.com/bca (launching October 1st). We would love for you to share this link with your readers for this great cause.
You can getmore information from Mama Mio on Twitter and on their Facebook Page.
I received all of my Mama Mio products at various events in the last 1.5 years. The opinion above is my own swayed only by my inner Fashionista.
Join us for Makeup Monday:

Comments
comments