In my new entryway I had 3 hooks with a lot of scarves. It looked like a disarray, and yet there's no way for me to get around it because there is no room in my dresser.
Then I went to Ikea and stumbled across the Komplement ($7.99) a multi-use hangar that pretty much solved all of my scarf problems. The rings can hold multiple scarves and belts and then you put it in you closet like any other hangar.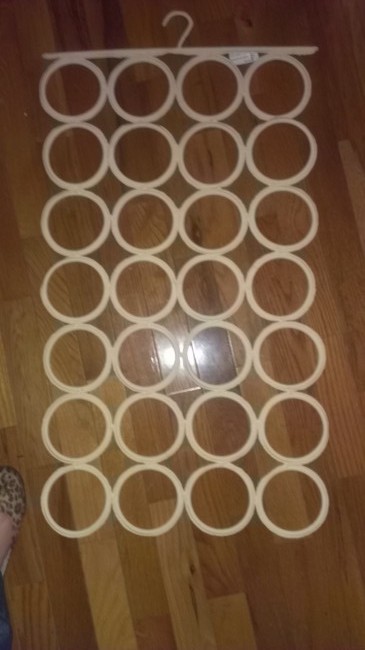 I thought this was so genius I couldn't help but share with you guys, so you could solve your scarf problems yourself.
I have to say that $8 for this kind of genius organization is bargain if I've ever known one.
Comments
comments