Chevrolet brought Isaac Mizrahi on board to bring the creativity in fashion to the Malibu. In doing this they married the car industry with fashion.

What's the best way for a car company provide an amazing car that takes on high fashion? Bring in a famous fashion designer, and that's what Chevrolet did
Here are a few things that inspire my #MalibuStyle. If you'd like to see my entire #MalibuStyle inspiration board head over to my Inspired by Chevy Malibu Style Pin board.
This amazing dress made me think the beautiful is in exquisite details.
The elegance and modern twist of this vibrant color makes this the definition of a modern classic.
But the thing is the Malibu itself inspires style in such diverse ways that it seems my inner Fashionista is thinking this would be a great car to consider if needed.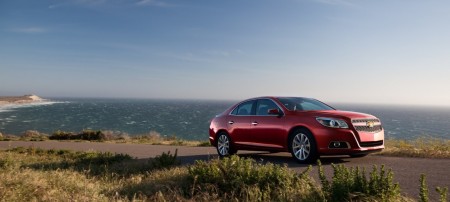 Smart technology, impressive styling, a luxurious interior and confident handling all come together in the all-new 2013 @Chevrolet #Malibu to take your drive to the next level. Discover  #MalibuStyle.
Disclosure: Compensation was provided by Chevy Malibu via Glam Media. The opinions expressed herein are those of the author and are not indicative of the opinions or positions of Chevy Malibu. Isaac Mizrahi explains what inspires his #MalibuStyle he uses what's around him.
Comments
comments