I know that I'm obsessive about my purses, and I do believe they are all works of art, but sometimes the purses are really works of art. In their structure or coloring the purses stand out in a crowd. Sometimes a purse strikes as beautiful in a way that can only be described as artwork. These purses may be wonderful at holding what they're meant to hold, but none of them can be seen as anything less than art in their structure or coloring or pattern or even the material with which it was made in. Whatever it is there is no denying that these bags stand out from the crowd.
If the bag has a distinctive look to it that makes it stands out from the crowd
***************
Want some more Fashion Friday fun?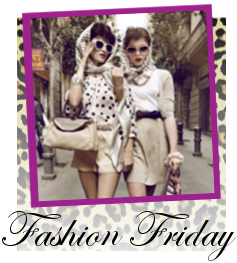 Comments
comments