I recently discovered a great makeup line called essence. This is a great affordable on trend brand that takes innovation seriously.
For their fall/winter 2012 collection they added some really amazing inventive items, and of course many of those great items came in new colors perfect for your fall wardrobe.
1. Volumizing Lash Powder ($3.49) – This lash powder consists of synthetic min-fibers for a breathtaking, false-lash look. I have to say that after trying it out a few times I finally got a hang of it, and it really does a great job volumizing.
2. I Love Stage Eyeshadow Base ($3.49) – Has a creamy texture that won't settle in the crease of your eyelid, but spreads evenly making eyeshadow last longer and look even more intense. I am forever looking for primers and bases that will make my makeup last longer and I am happy to report that this eyeshadow base did what it promised to do.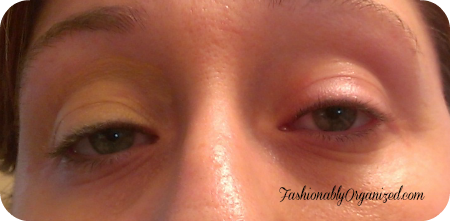 3. Stay All Day 16h Long Lasting Concealer ($3.49) – This long-lasting concealer with light-reflecting pigments is a true magician that makes dark circles under your eyes, redness and shadows disappear. I have inherently dark under eyes. It's unfortunate, and I can thank my mother's genetic pool for this. I love to try concealers, so I was excited about this one. I love it so much I put it in my purse so I have it all of the time. It's light weight and blends easily.
4. Colour & Go Nail Polish($1.99) – The innovative formula was specially designed to offer intense, long-lasting color and exceptional shine with an incredibly short drying time. I've heard short drying time too many times to mention, and they never ever do. When I was putting the nail polish on I had forgotten it was supposed to be fast drying. I had to be somewhere, but wanted to get something on my nails. It dried in almost 5 minutes. I thought it was weird and looked at the bottle. and realized that it actually did dry in no time. I am so loving this polish.
5. Quattro Eyeshadow ($3.99) – Each palette features perfectly aligned colors in various textures ranging from matte to silky and shimmering for unlimited creativity. When my quad in Sea My Eyes arrived I was actually surprised by how much better the colors looked than they were on the actual site. Not only that but they are easy to apply, and stay on really well.

This is not my first foray with essence cosmetics, and I can say with every new line, I fall more and more in love with the affordable brand.
I was sent the essence products for review. The opinions above are my own swayed only by my inner Fashionista.
******************



Comments
comments