Until I met the Goody Quickstyle Half-Round Styler Brush (MSRP $11.99) I hated and despised products that say they make my hair styling go faster. This hair brush actually does make my styling faster, but drying my hair faster.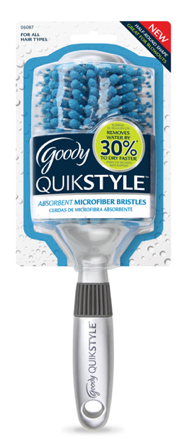 I am skeptical of products that claim to be able to make my ability to dry my hair faster. I have a lot of thick hair, and no hair cut or hair dryer or towel has made my hairstyling faster. When it's wet, it's wet.
Then in the last 6 months I've read in 3 different magazines about the QuickStyle brush and how it has microfiber bristles, and they absorb water to help dry your hair faster. I of course had to prove this product wrong. Secretly though I wanted it to work. I wanted it to work so badly because I've never had the luxury of quick dry hair.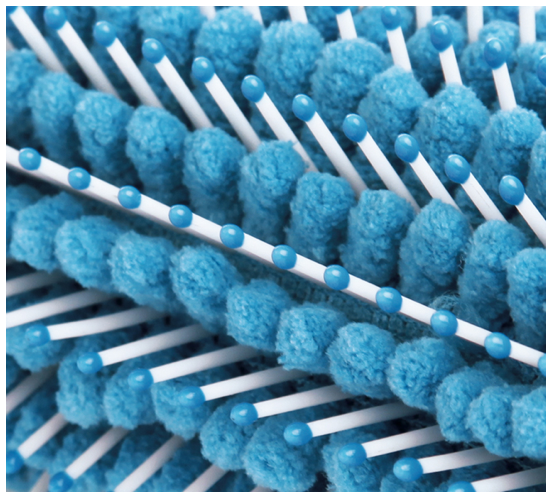 It claims to remove 30% of the water from your hair, and it really does. I brush my hair after I get out of the shower. I put my hair up into the beautiful towel turban that is a usual with us ladies. When I blow dry my hair with it, my hair is dry and styled in 10 minutes.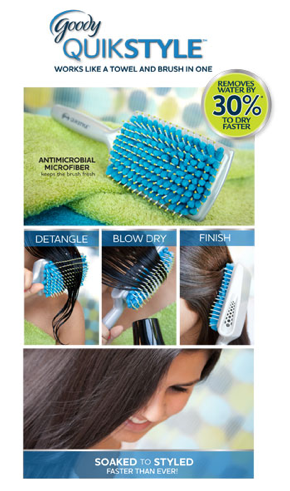 The only thing I'd recommend is to make sure you have a small tooth comb to pull the hair out of the brush. It will also help you to get the microfiber bristles back into shape.
Goody says that you can go from wet to beautifully styled hair faster than ever, and they could not be more right.



Comments
comments