At the end of a year I like to look back at all of the products I have tried over the year, and which 5 products stand out from the crowd. Yes, I do actually still use a lot of what I review, but there are always products that are stand outs and worth honorable mention. These 5 are this year's standouts!
This is in no particular order so I only numbered to identify the pictures.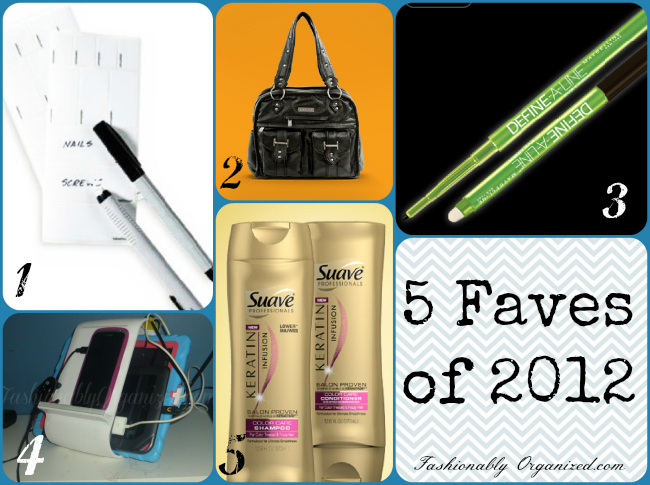 1. My Multi-Purpose Labels are pretty much the labels on everything I own, especially anything work related. I love how I can use any Sharpie on these labels, and this great eraser takes it all away, and I start all over again.
2. My Kaboo Riley bag is now my main bag. I don't carry as much as I put in the original post by any means, but it is the perfect bag to be able to stay chic, carry my iPad safely and carry a ton of stuff I need.
3. I use a lot of eye liner, and Maybelline's Define-A-Line is one at the top of the pile. I found it by accident, but I'm sure as heck happy I did.
4. I love my Kanex Sydnee because I love being able to charge my iPad, Nook and phone all in the same place.
5. Suave shampoo & conditioner continue to be my favorite. For less than $6 I have clean, shiny, silky hair. I also really like their dry shampoo!
What was your favorite product of 2012? Please share your great ones!
Comments
comments