You may recall that I posted about getting to test out an Acura ILX for a week. I had such a blast with the car, and I have to tell you that I didn't even go through a whole tank of gas in that week.
Yes, you read correctly less than 1 tank of gas, and I even took a little road trip with my husband. That's the great part about having the Acura ILX Hybrid.

In Los Angeles NOTHING is 5 minutes away. That means that I'm in the car a lot, and in traffic to boot. I hate traffic, but somehow the ILX makes traffic OK. I even tweeted about it as I was sitting in horrible traffic. (You like how I spelled getting?)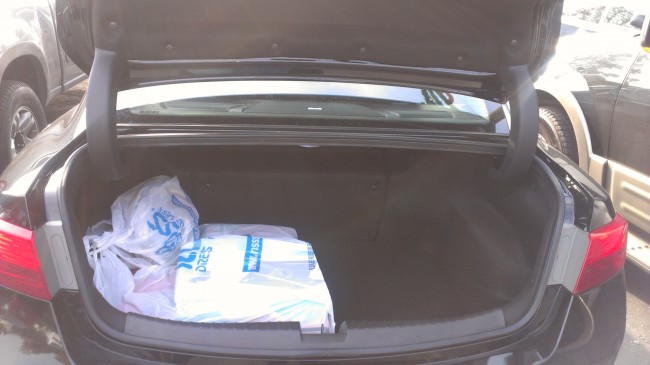 I took dear ILX on a little shopping trip, and I had to use the GPS to find a store near where I was. It was great because I could even check the traffic conditions on my route. Then when I opened the trunk, and put in the bags I thought hmmmm there's room for me to do more shopping. Of course if I had done that then I don't think my husband would've bought the whole, "but the trunk didn't look full enough" excuse.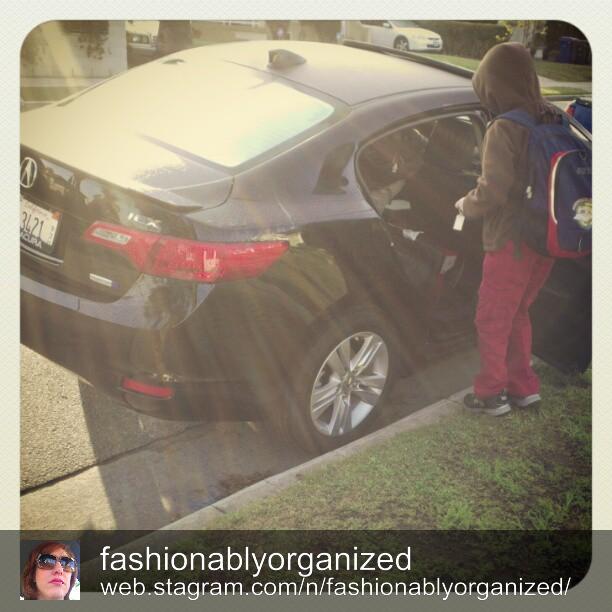 The boys were so excited for me to take them into what the kids deemed "Mommy's new car" to school the first morning I had it. They thought the car was so cool. I think it's because they thought the front looked like a cockpit.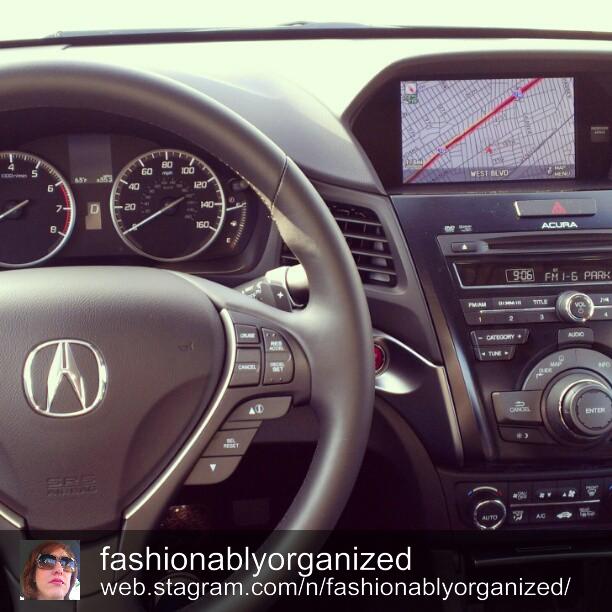 Then on Friday, R made all of the arrangements so we could take a little drive for the afternoon in the ILX to Santa Barbara. It's 95 miles each way, and an hour and a half with no traffic. Which for the record we had traffic BOTH WAYS! It didn't matter because there are a few things here at play. 1) we didn't have the kids; 2) we were taking a nice drive where part of it was along the coast; 3) the car was a delight; and 4) the weather was absolute perfection.
We even made sure that ILX had a perfect view when we parked the car on the wharf, where we had lunch.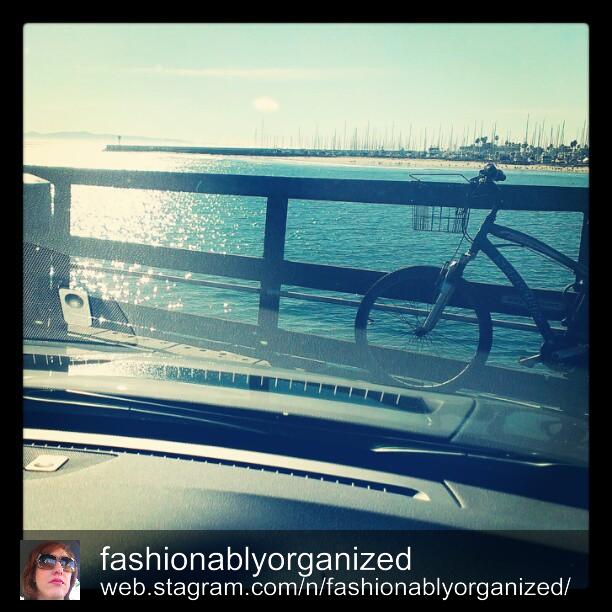 I didn't tell you my favorite part though. It was the sunroof. I love love love cars with sunroofs. Quite a few of the cars I've had over the years have had sunroofs, and my current car does not. I forgot how much I miss it.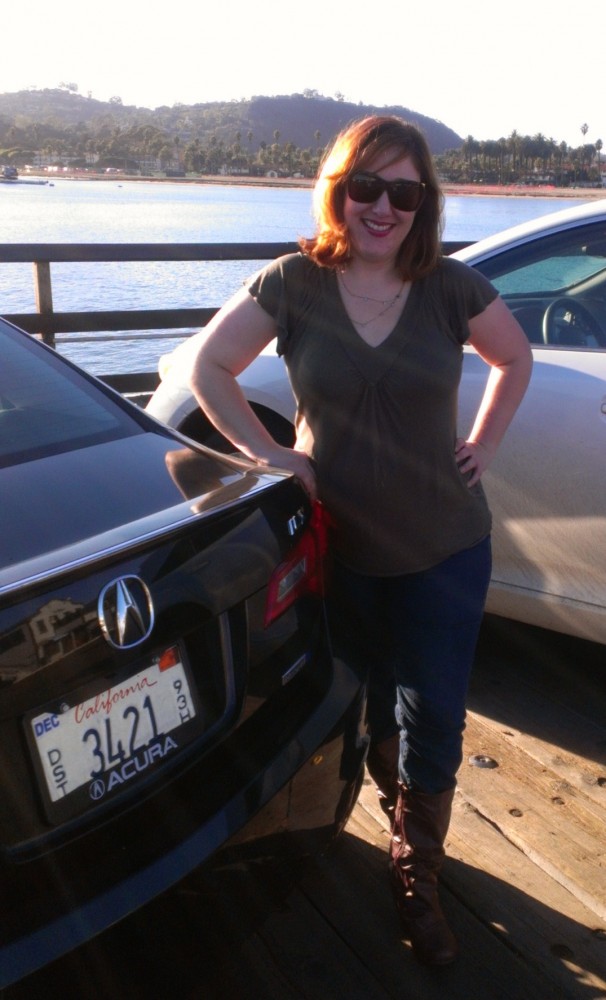 I want to thank Acura profusely for making me feel like a total rock star during my Week With The ILX!
Acura has invited me to test the new ILX and share my honest thoughts through social media. I may receive product, access or content, but all commentary is my own.
Comments
comments