I have red hair. No it's not natural. However, my  mother always said that if you wanted people to believe you were truly a redhead then you need to wear green. Emerald green being the best version of green to wear. Despite having red hair, and wanting everyone to think it's natural I've always loved emerald green. It's such a beautiful color, and the richness, and depth can bring any trend to light.
I need not tell you how happy I was to see every fall magazine last year talking about the fact that emerald green was the color to choose everything in. My heart soared, and shopping became even more delicious as I saw more and more items coming out in emerald green.
The truth about emerald green is that it delivers the punch to every outfit no mater what item it is. If this color scares you just get out there and buy yourself an emerald green bangle. Imagine pairing that bangle with your adored little black dress. Instantly you turned your dress up 10 notches with one bracelet. That's the joy of emerald green it can be a little or a lot and simply stunning just the same.
I call this everyday emerald green.
I call this effortless emerald green.
Emerald Green Peplum by fashionablyorganized
I call this little [emerald] green dress, it's like the replacement of your little black dress.
Lastly, there are all of the other emerald green items that I fell in love with. This one has the emerald green bangle that will punch up any outfit.
Are you loving emerald green? I'm sure you are, so share some tricks & tips with me, I can never get enough emerald green.
****
It's Fashion Friday all around the web…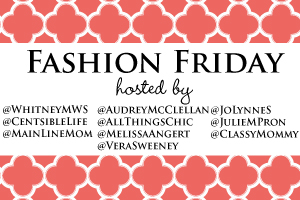 Comments
comments