I have 8.5 and 7 year old boys who share a room. Can you imagine what that room looks like on a regular basis? No? Don't worry because I'm going to show you what a mess that room WAS. Was? Why did I say was? Well that's because I got a few key items from Trinity, and the room has a whole new look.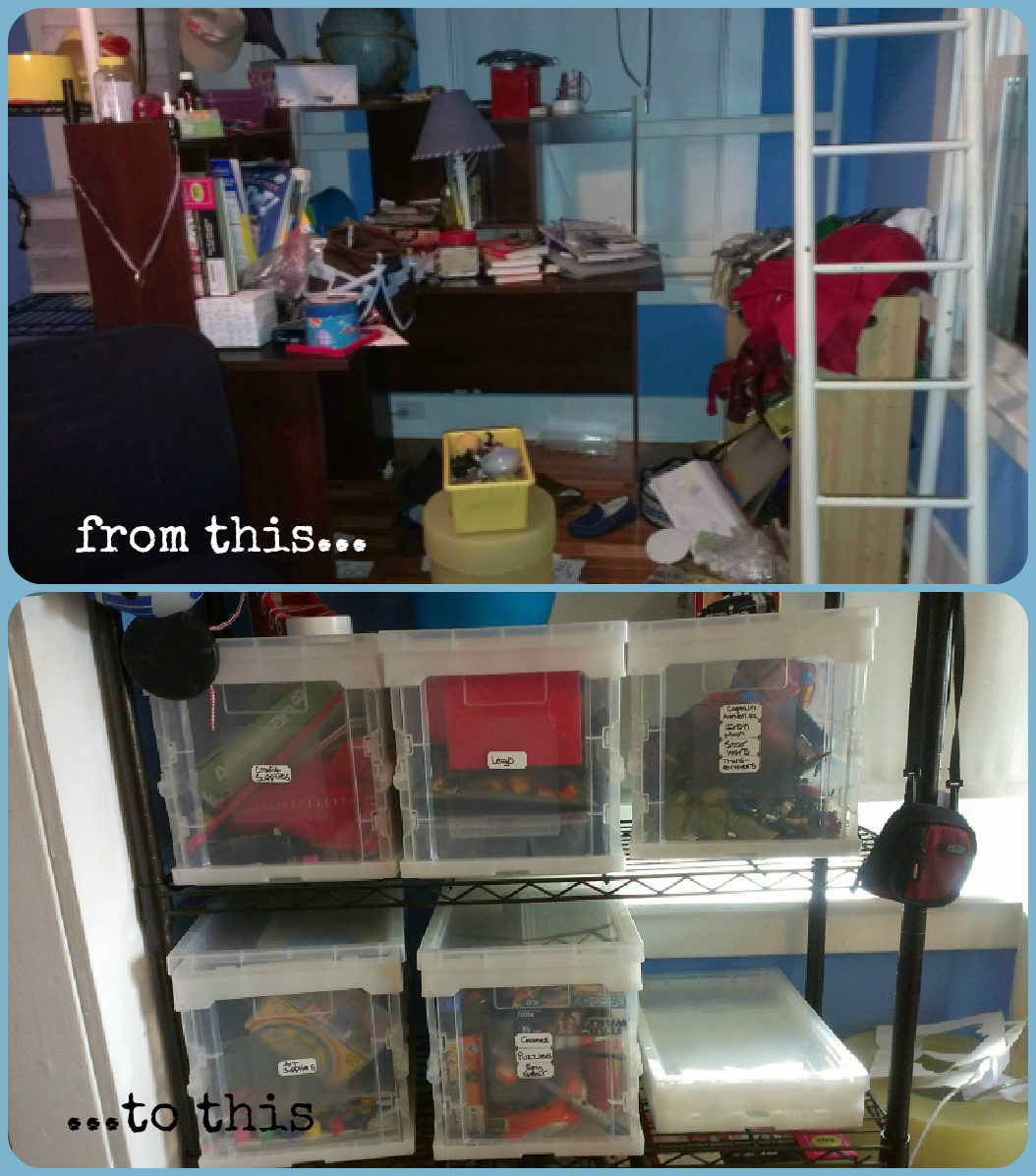 My sons aren't good with the "clean up your room" command. No matter how much organization I implement I hear a lot of "I don't know where to put it." I guess that telling them to just find a place wasn't enough to get them to put their stuff away. I had made the decision that 2013 would be not only about my personal goals, but about teaching my children to care for themselves. I couldn't expect them to figure it out on their own, so I decided to find a way to help them organize their stuff. This is where Trinity came in…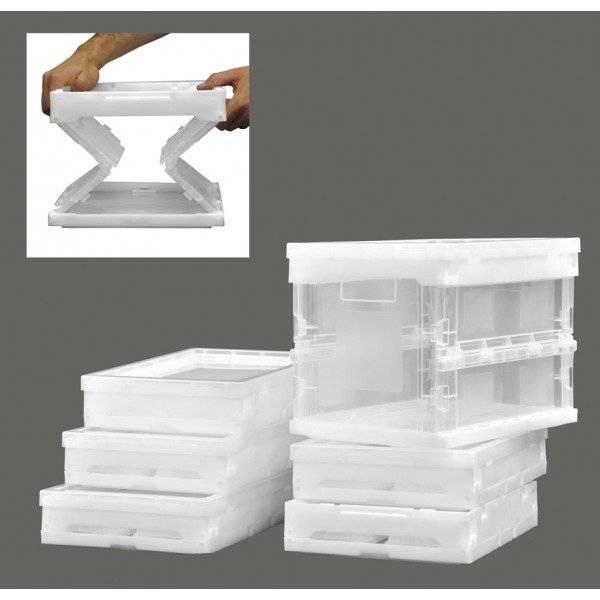 I found the Trinity 17.5 Quart Collapsible Crate, and had an aha moment. I would put their stuff in bins, organize them in a way that would make sense to the boys and then label them. They can both read, so they can both put things back in the bins they found them in. I thought if I added the Trinity 4-Tier Wire Shelving, to their room with their bins I may have found a way to help them understand where to put things, and how to keep things put away.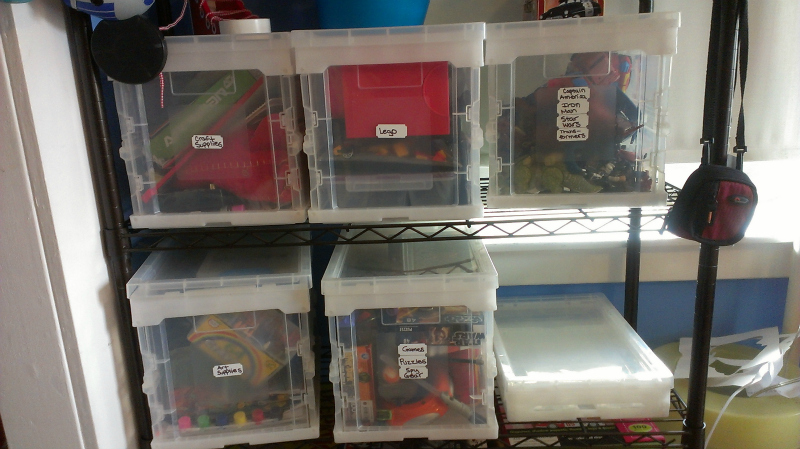 So I went into their room took pictures not moving a thing. Mind you I had straightened up the room only a week before. One of the things I hated was this awful corner desk in their room that just didn't work. I had gotten a table to replace it that would make the space a lot cleaner, and would allow both boys to sit at the table at the same time if needed. I was worried about what to do with all of the stuff that was on the desk. When organized the cubbies actually held stuff they needed. With the Trinity shelves and crates I came up with, I could free up the colored bins next to the desk, and turn that into the storage for all of the things being housed in the corner desk.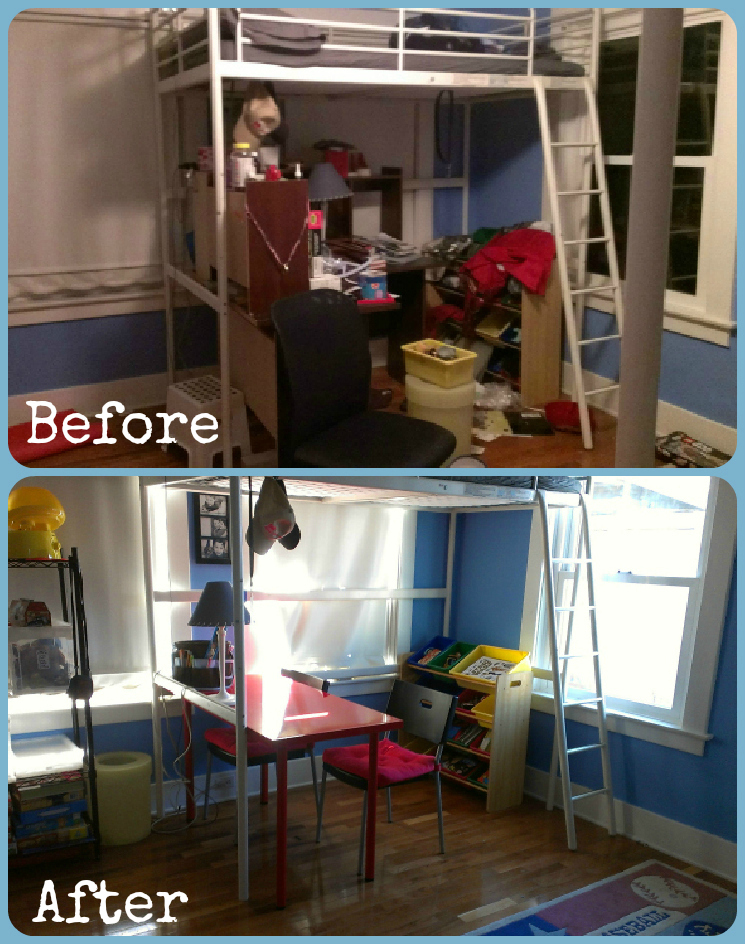 Because we were running out of space in the current storage bins things were starting to get thrown on the closet shelves. I was able to move a ton of that stuff into either a bin next to the desk or one of the crates. Since the closet doesn't have doors [yet], I hate turning around and seeing it look like things were thrown in there.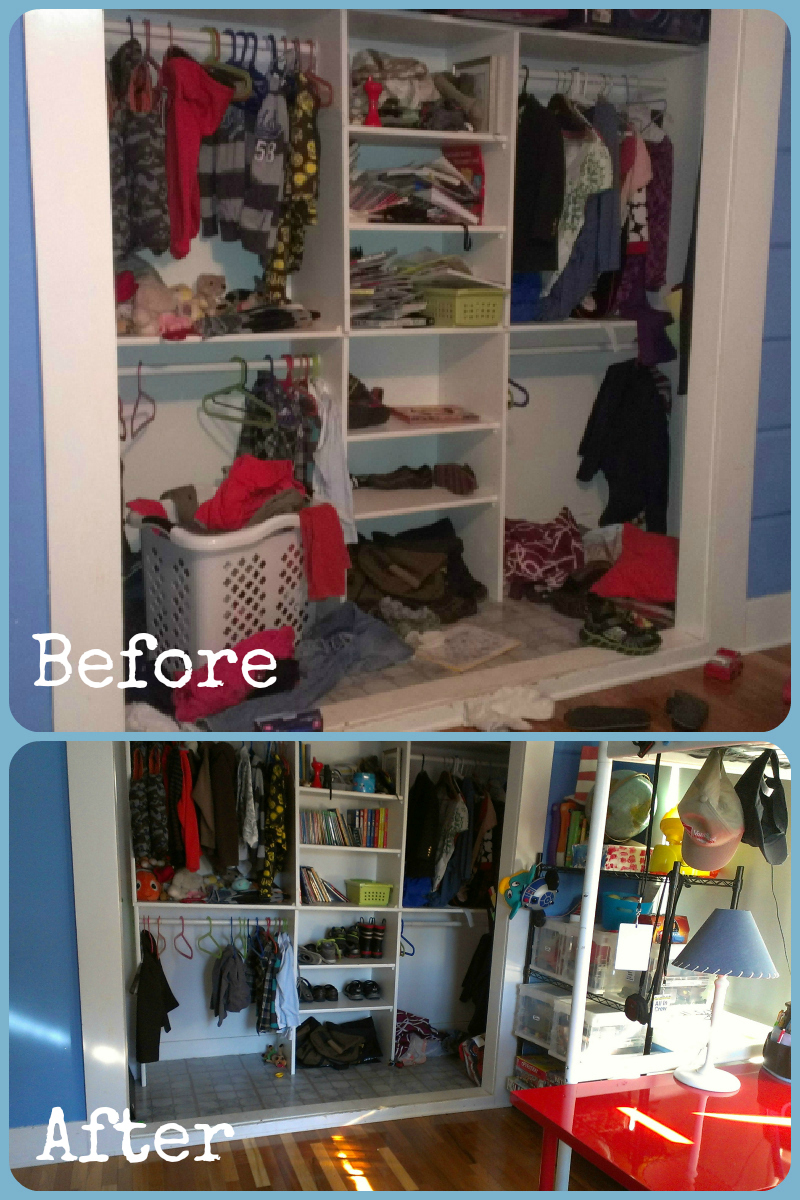 They both have loft beds, and underneath each of them was a total mess, but Trinity helped us by adding shelves to their room just when they needed it most.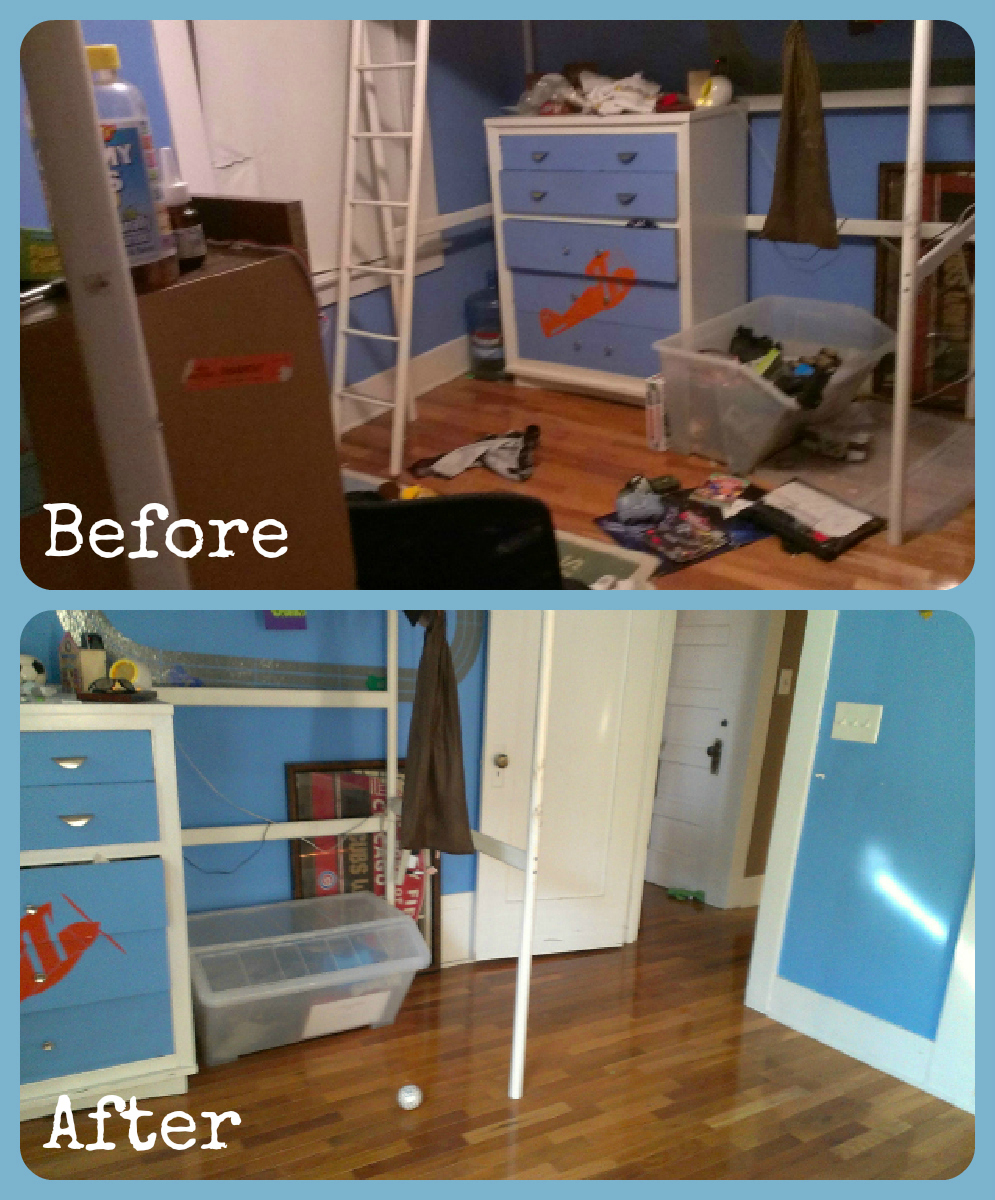 I had to find a way to organize for them to be able to maintain the organization, and Trinity helped me make that happen for the boys. Believe it or not days later the room still looks amazing. The first thing my 7 year old said when he saw what I did, "oh now I know where to put things away." Yay! The crates are awesome.
Trinity offers free shipping on all orders in the 48 contiguous states. (If you are in Alaska, Canada, Hawaii or Puerto Rico please contact [email protected] for a shipping quote.) Super fast too. I couldn't believe how fast my items arrived.
Readers can save 15% off their entire purchase through February 17, 2013 by using the promo code: CLEVER0113
I was selected for this opportunity as a member of Clever Girls Collective, and the content and opinions are my own swayed only by my inner Fashionista.
Comments
comments