Velvet is the one material that no matter what has a regal connotation to it. Whether a pair of velvet jeans or a velvet dress we instantly get a feeling of being the queen. This year velvet is showing up in everything, and I have to admit I'm intrigued. I've been wanting a velvet blazer for the longest time, and now it seems they are easy to find, as they are a must have for your closet.
Try a velvet pair of jeans or trousers.
Then there's the velvet top or jacket that can bring a little big of richness to a pair of jeans.
Of course there's always the velvet dress or skirt to dress up any occasion.
Sass up an outfit with a pair of velvet shoes.
Looking for a timeless piece? Go for a velvet purse.
Do you have a velvet piece to share?
****
It's Fashion Friday all around the web…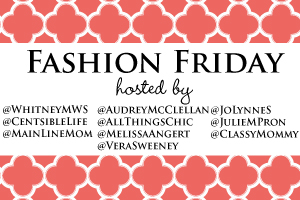 Comments
comments