Leather can make any outfit have an edge, but mix it with a sweater, and you have the ultimate hard and soft mixed together for the perfect juxtaposition in an outfit. Think of it as putting a hard and soft edge together.
Note: that when I refer to leather I am referring to both real and faux leathers. I have no particular presence either way, so feel free to real or faux to your delight.
This great red leather skirt with a beautiful sweater that has sequins within it. You can wear an outfit like this out for the evening, out with the girls.
Putting together these leather jeggings and a sweater is the chic answer to the question on how to wear leather jeggings.
Taking a beautiful leather jacket and pairing it with a sweater is a great standard way to modernize any outfit.
Have you ever paired a leather piece with a sweater? If so, tell us your great combination.
****
It's Fashion Friday all around the web…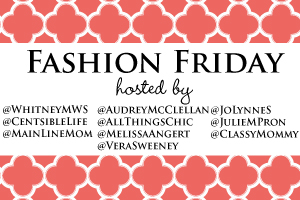 Comments
comments