I've joined a great group of bloggers who are embracing Wordless Wednesday in a new way. How's that you ask? We'll post pictures and link directly to each other's current Wordless Wednesday post. Nothing fancy, no linky, but a fun way to get to know some women I think are pretty fantastic. My intent is to keep with my Fashionably Organized aesthetic in that I'll post pictures of fashion, beauty, home style, home decor, DIY or organization that I have taken. No need to get off the beaten path as they say.
This week I'm sharing my baby girl aka: Fashionista-In-Training. I said baby girl, see that? However, she's not. She turned 4 this week, and I'm just miserable. FOUR YEARS OLD!!!!! I'm not doing well with it emotionally. It didn't stop me from making her a super cute shirt for her special day. Please note: the Rescue Bot [belonging to one of her brothers] featured on the floor was strategically placed there by none other than the birthday girl herself.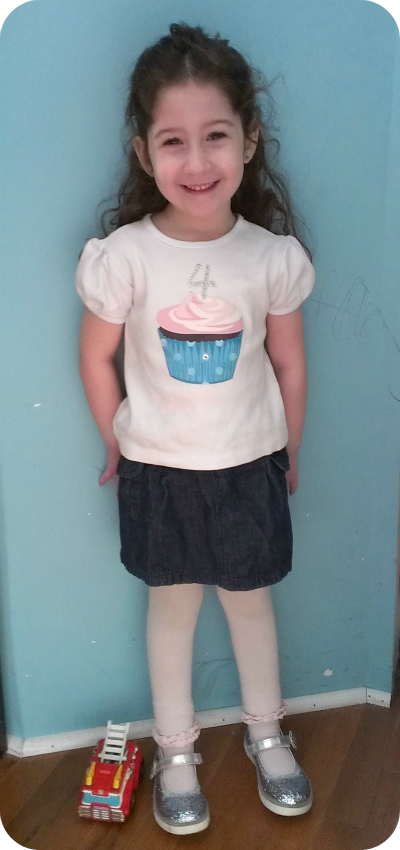 She's wearing a fitted t-shirt with a cupcake iron-on and a "4" iron-on. I also glued on a rhinestone on the middle polka-dot of the cupcake. Her skort is from The Children's Place. The footless tights are ones I bought for her when she was 18 mo old, and finally fit her now. Sorry the picture is blurrier than I thought it was on my phone.
Please go check out the other 3 pictures by:
P.S. here's a bonus picture of her making a cute face while I was taking pictures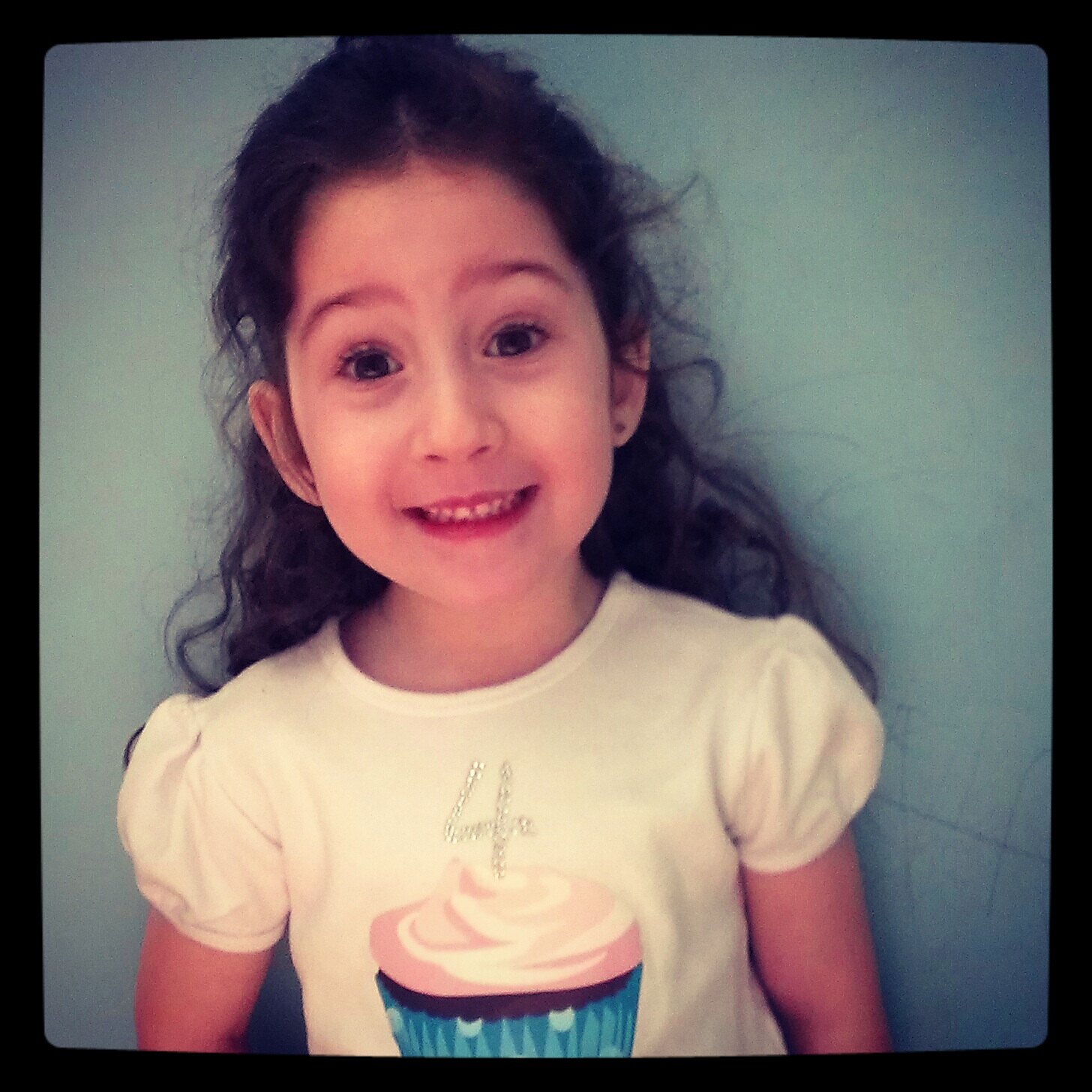 Comments
comments