When I began working in Social Media, I met the most amazing friend who turned out to be a mentor and lifeline. I've posted about her before, but as a reminder her name is Romy of Romy Raves. For the purposes of today's post she became my introduction into the great line at CVS Nuance Salma Hayek. She had a Girl's Night Out at her house a few weeks ago, and we got to try out all of the great new Nuance products.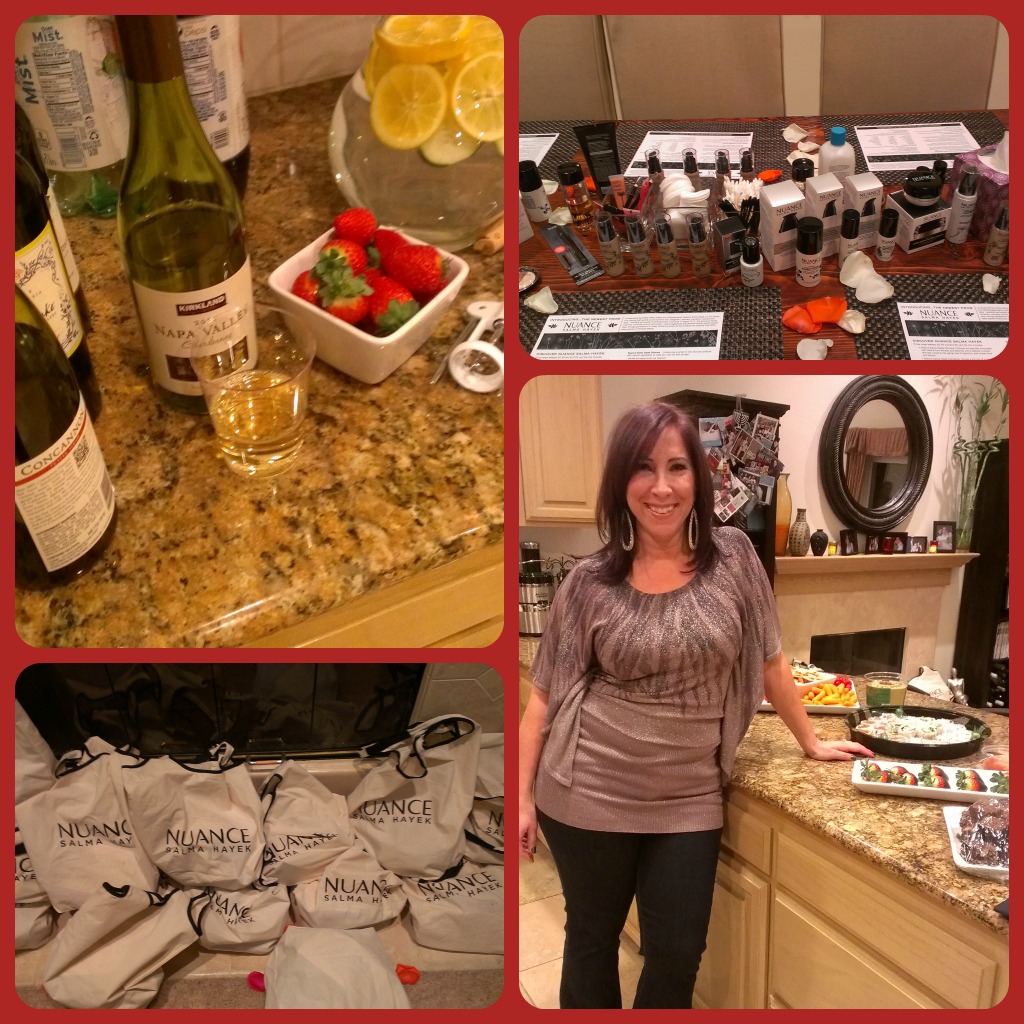 We sat in her dining room and began trying all of these great products. I was instantly drawn to the nail polish because I was in desperate need of a manicure. I painted my nails with this beautiful navy blue color called Nightshadow. There were a lot of great colors, it was hard to decide. The best part is that the nail polish lasted 7 days without chipping. That to me is a great nail polish, and at $5.99 that's hard to beat.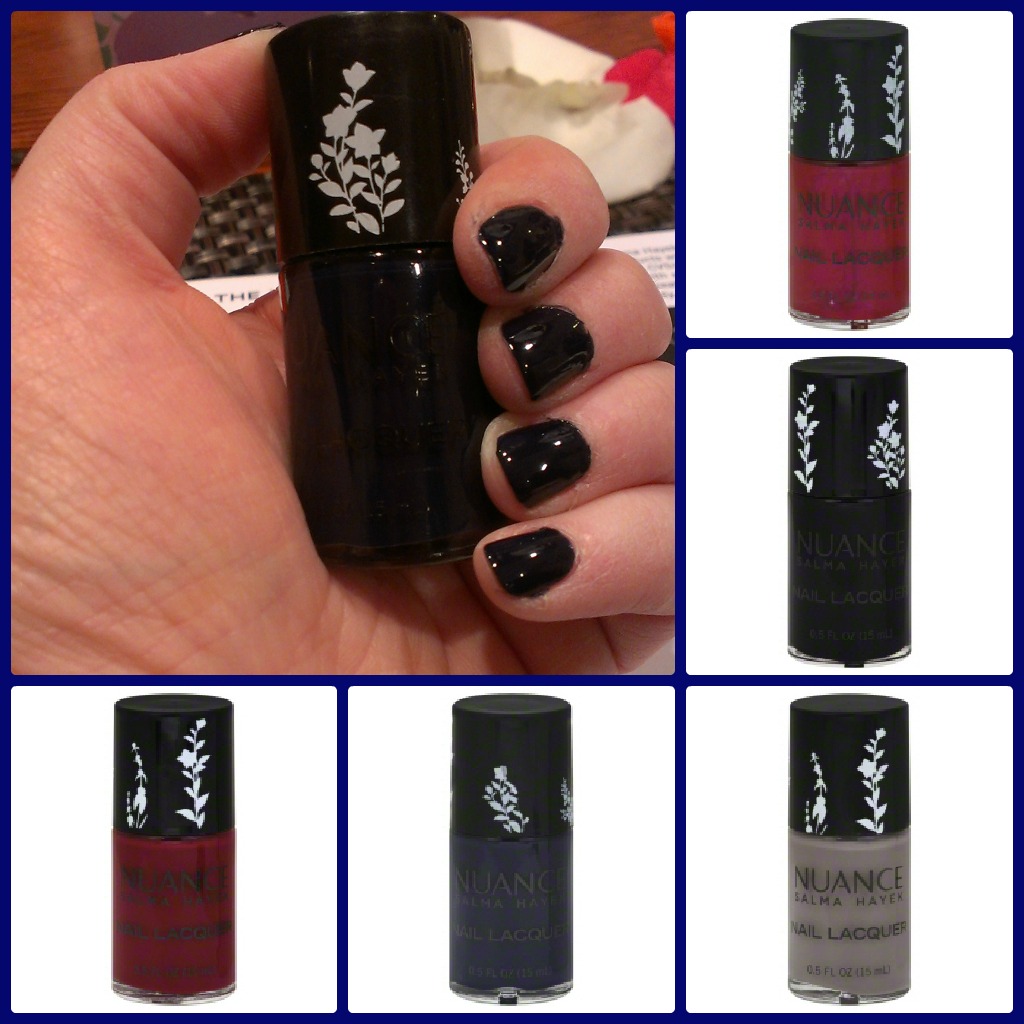 We got to go home with a goody bag filled with skin and hair products. It was perfect for me because there were great products for aging skin. I have to tell you that I am so pleasantly surprised by how much I like the AM/PM Anti-Aging products, and I have been using them non-stop.
I have to say that not only did I have a great time hanging out with my friends, and doing my nails, but more importantly I got to try out some great new products.
I was given the Nuance Salma Hayek products to try. The opinion above is my own swayed only by my inner Fashionista.
Comments
comments