You may remember last week I was going to a Macy's fashion show to learn about the 5 essentials for the Spring from Daniel Musto. When I got there it was great because not only was Daniel Musto explaining the Spring Essentials, but the Macy's buyer, Caprice Willard was there as well. Caprice is also a judge on the NBC show Fashion Star.
The best part was that instead of 5 essentials for Spring there were actually 6. There wasn't an outfit they showed that I didn't want to buy myself. Here are the 6 essentials you need to know for Spring:
Bold Graphics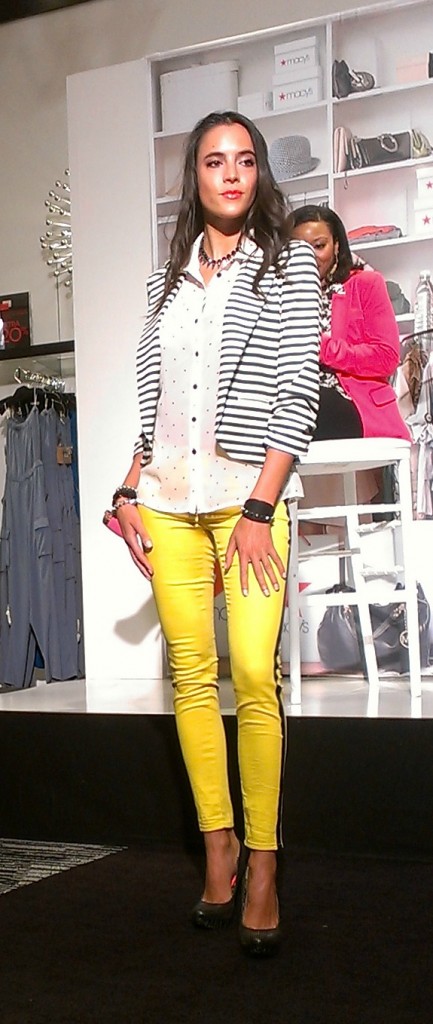 Pair black and white with a bold piece like these Kensie yellow and black banded pant.
Peplum Detail
Peplum details come in so many different varieties. Although, many don't think so peplum is universally flattering. A peplum top like the Denim & Supply by Ralph Lauren chambray peplum bustier or a peplum skirt like the W118 by Walter Baker textured skirt.
Moto Jackets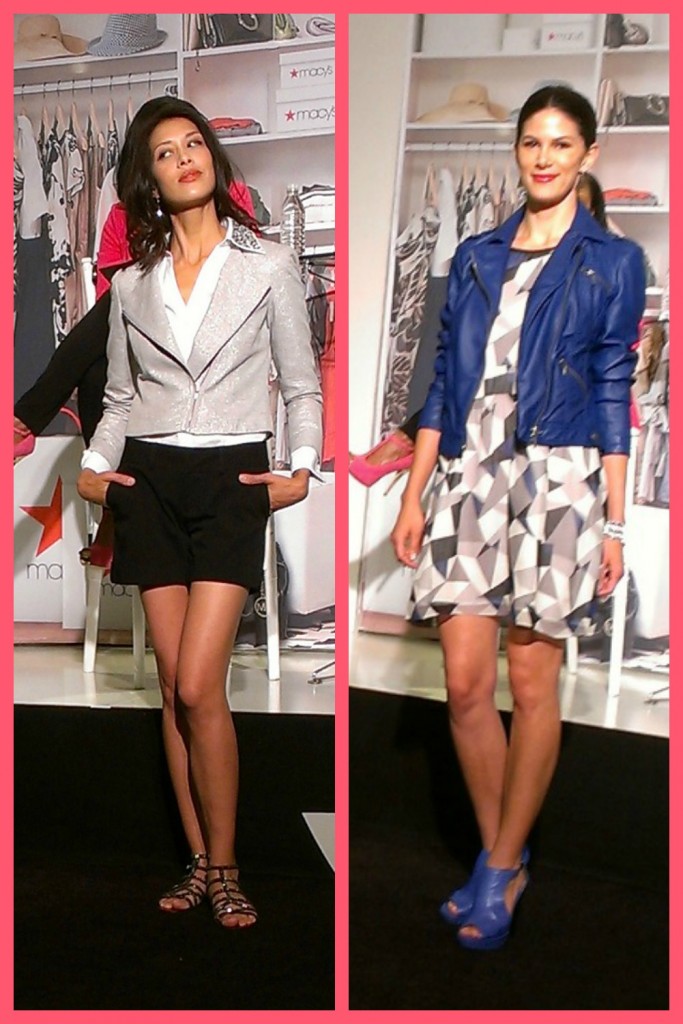 Moto jackets come in many different incarnations these days, not just leather. The Rachel by Rachel Roy metallic linen and INC blue faux leather moto jackets are both examples of that. (I want the INC jacket badly)
Scarf Prints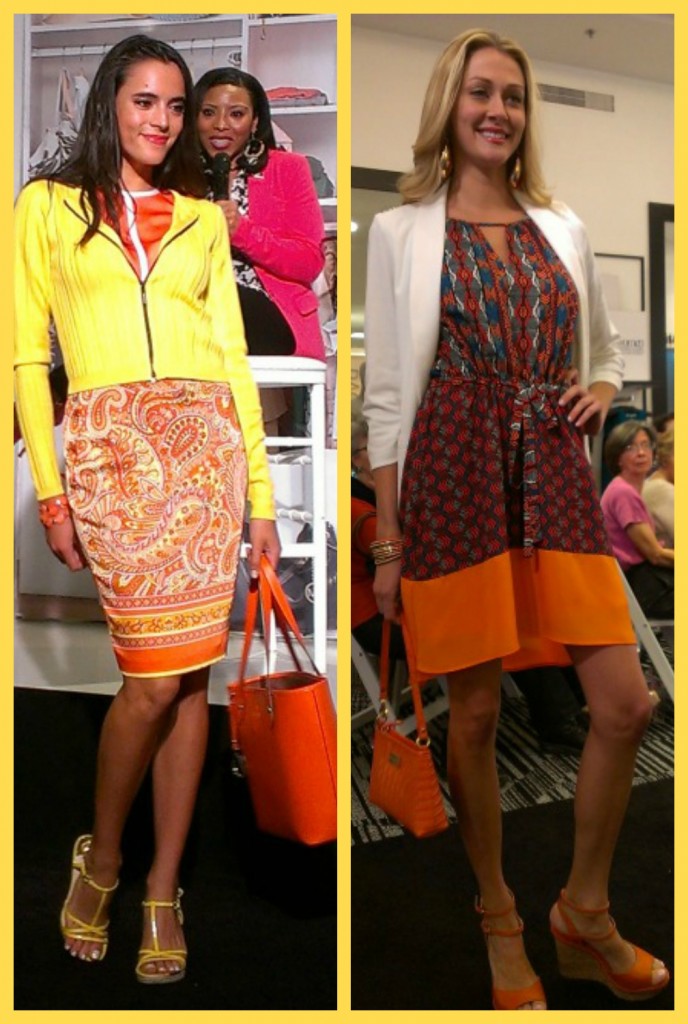 Scarf prints come in many different print types and two totally different examples are the Vince Camuto orange scarf print skirt and Bar III scarf print dress.
Lace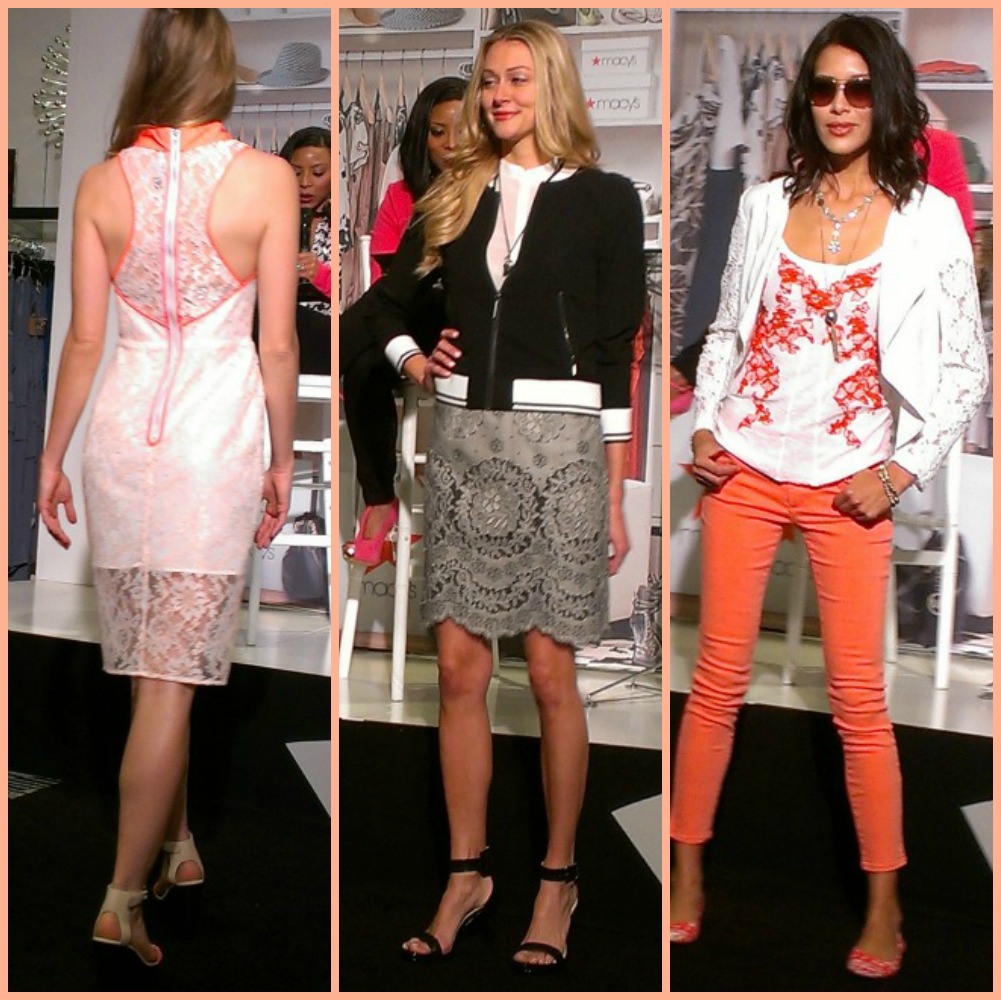 Lace can be found in so many different manifestations that can be a little or a whole heck of a lot. If you want to play down the femininity of lace add a masculine piece like a baseball jacket like the Kensie one above. The 3 lace pieces above are the wide array to show off your lace in the W1118 by Walter Baker ivory lace dress, Anna Sui lace skirt and INC white lace jacket.
The Printed Pant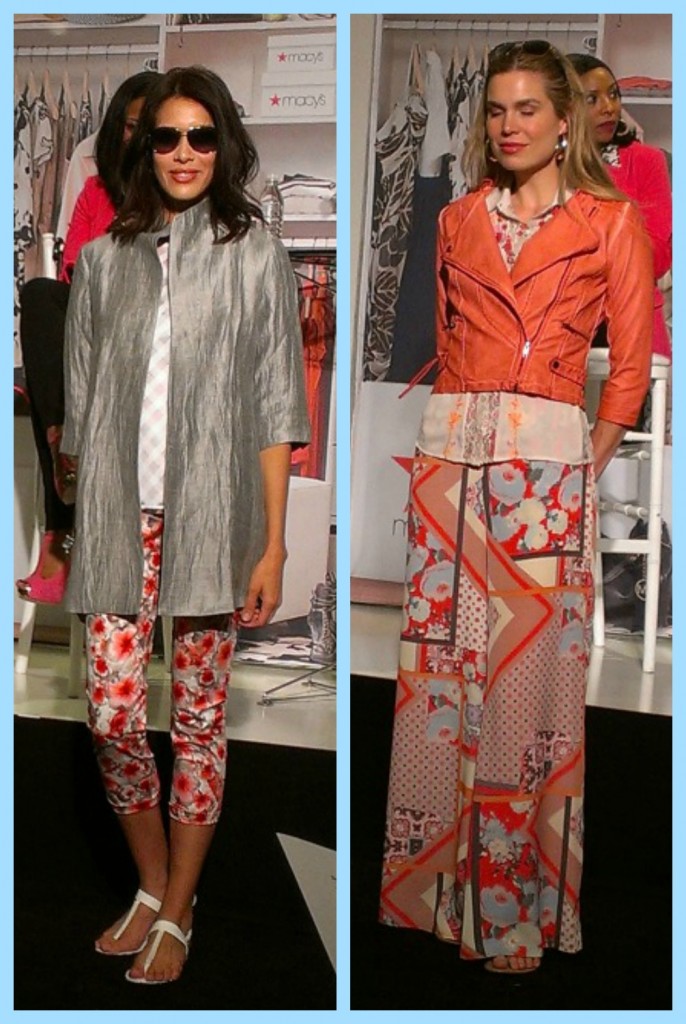 I know that so many people have huge trepidation in taking on the printed pant, but what you should realize it can be done in so many different ways. The best advice from David though was if you are heavy on the bottom make the background to the print a darker color like black or navy. I thought both the Elie Tahari pink and grey floral cropped and Bar III multi scarf print pants were great examples of the differences you can find in a print pant.
With these 5 6 essentials for Spring you can wake up your wardrobe.
This is a sponsored post by Everywhere Society. The opinion above is my own swayed only by my inner Fashionista.
****
It's Fashion Friday all around the web…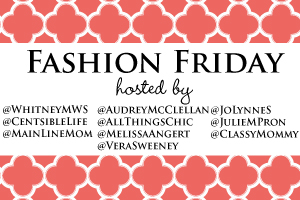 Comments
comments