I've always been a big believer in the idea of color for your walls. Although, my house has been compared to a box of crayons I don't mind. Each room gives a feeling simply by the virtue of the color of the walls. I'm not afraid of color, but I know I'm the minority. Until now…
Celebrity couples Tori Spelling and Dean McDermott as well as Ashley Hebert and JP Rosenbaum have teamed up with the Valspar Color Project to give a room in their homes a color transformation in a new online video series that benefits the nonprofit housing organization, Habitat for Humanity.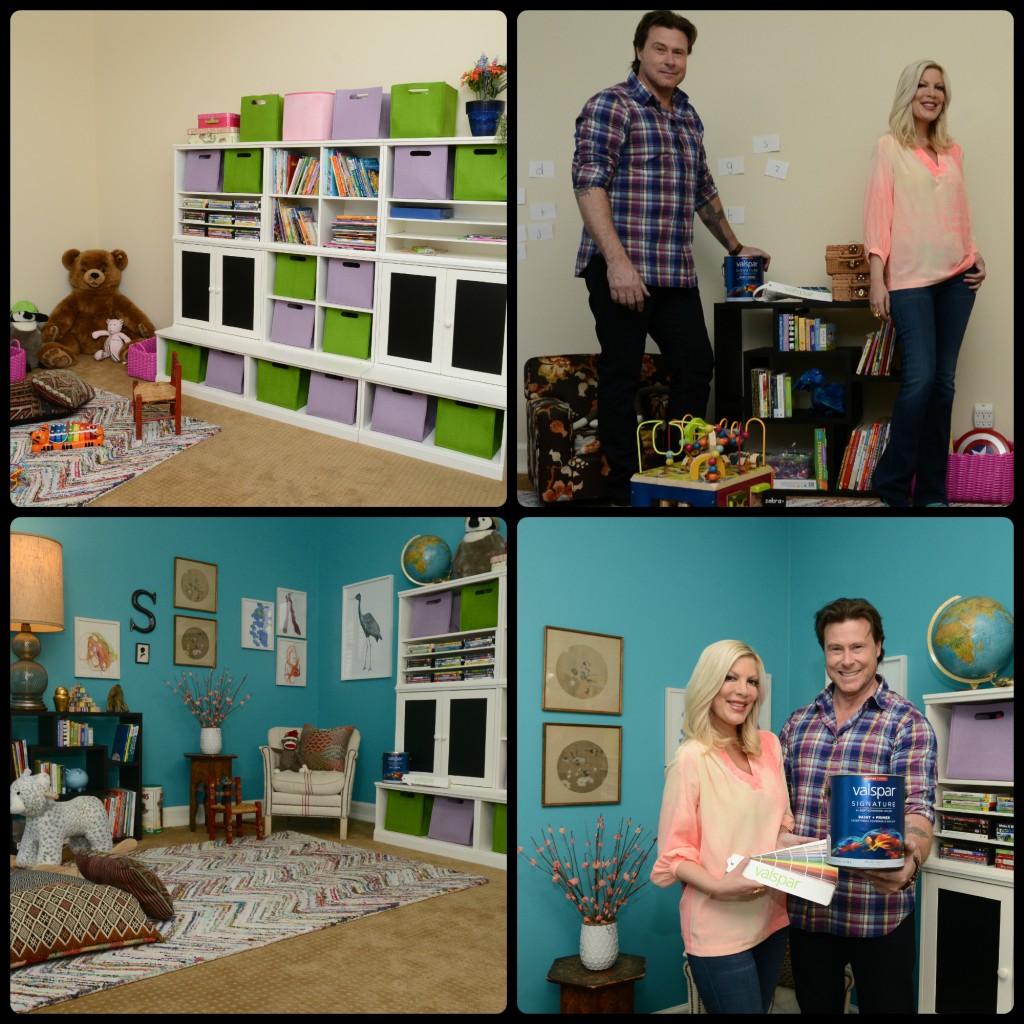 The second installment of the Valspar Color Project, an online video series following two of today's favorite celebrity couples, Tori Spelling and Dean McDermott as well as Ashley Hebert and JP Rosenbaum, as they take viewers behind-the-scenes and share how they connect to the power in color and find the perfect Valspar paint color match to transform a room in their homes. With the help of interior designer and Valspar color expert Genevieve Gorder, and the Valspar Perfect Match App on Facebook, each couple reveals how they merge their color styles. Beginning Tuesday, March 19 through Monday, June 10, 2013, watch each video on the Valspar Paint Facebook Page. Each time a viewer shares their own color match through the App, Valspar Paint will donate $1.00 to the nonprofit affordable-housing organization Habitat for Humanity, up to $150,000.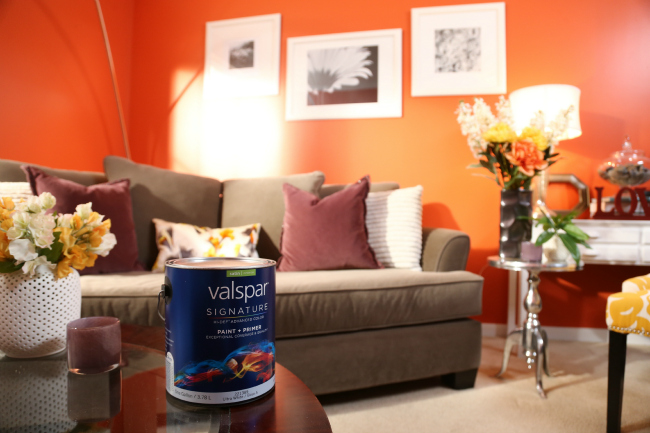 Plus they got to work with one of my favorite all time designers Genevieve Gorder. She makes the use of color seem so easy.
"When designing a room, color is one of the most powerful elements in a designer's toolbox and painting is one of the simplest ways to incorporate color in a room and refresh your palette," said Gorder. "I love to see people push the boundaries when it comes to color in the home, as these couples have done through the Valspar Color Project. One of the tools that can give you the confidence to do that is the Valspar Love Your Color Guarantee. If you choose a Valspar Paint color and don't love it, you can get a replacement color for free."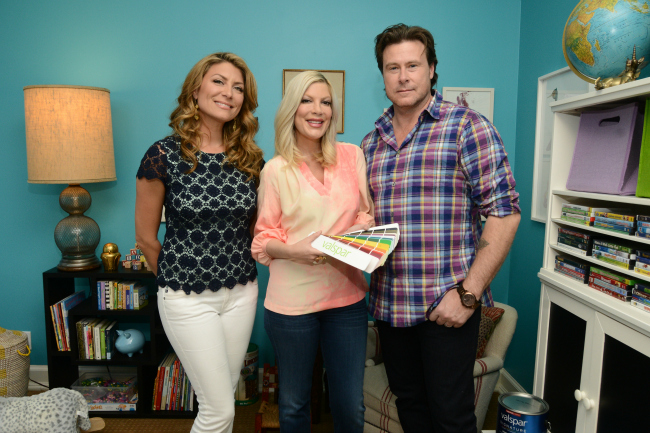 Now in its second year, the Valspar Color Project is part of an ongoing partnership between Valspar and Habitat for Humanity. Since launching the national partnership in 2002, Valspar, through its Foundation, has committed more than $60 million in cash and paint to Habitat through 2014 and guarantees paint for every Habitat house built, repaired or rehabilitated in the United States.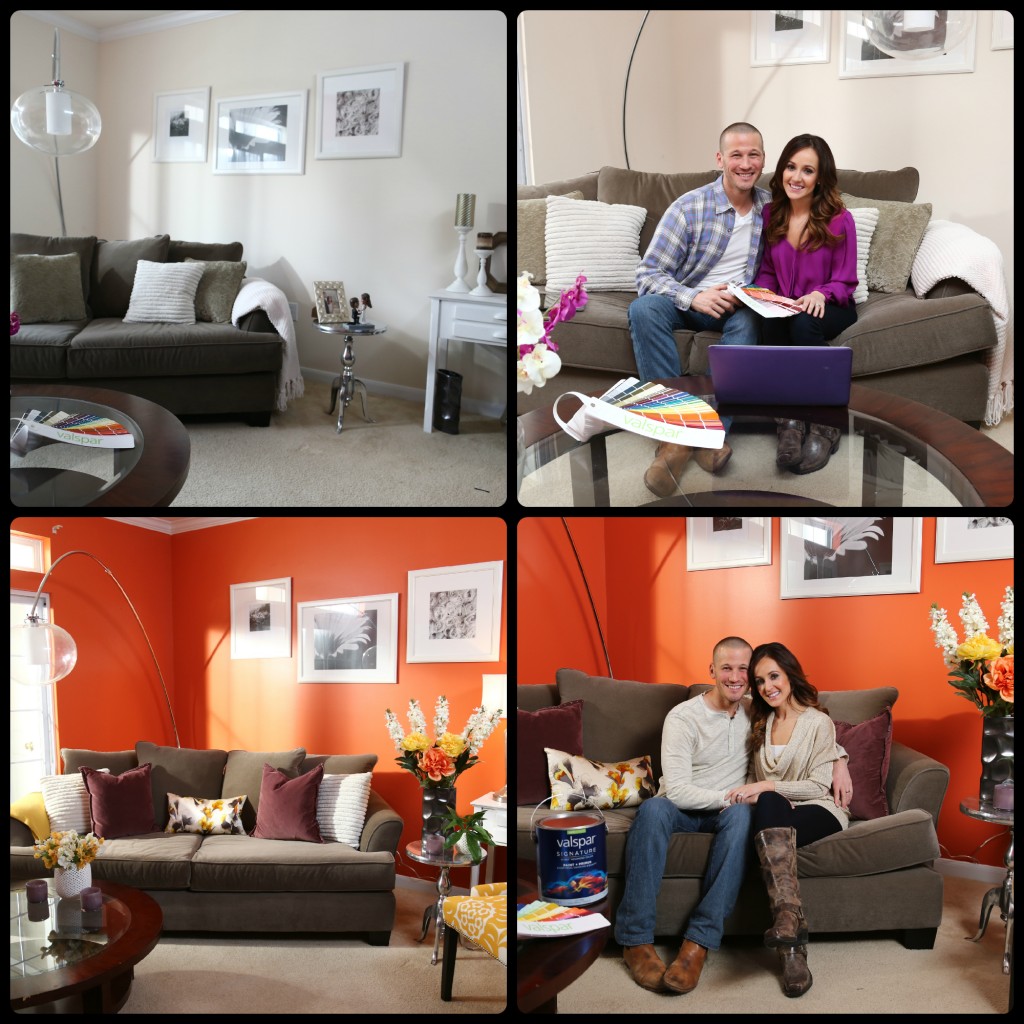 As a big supporter of Habitat For Humanity and my love for color on my walls, I wanted to share this opportunity for you help get more money to Habitat For Humanity. So please take a moment and head over and watch the Valspar Color Project celebrity color transformation stories, use the Valspar Perfect Match app and to share a color match to help raise money for Habitat for Humanity.
Through the Valspar Color Project, for each share of a color match between Tuesday, March 19 and Monday, June 10, 2013, Valspar will donate $1 to Habitat for Humanity, up to $150,000 and with a minimum donation of $25,000.
Comments
comments