This last weekend I did an organization presentation at the local IKEA for their BYOF event. Here's a tutorial of what I did at IKEA.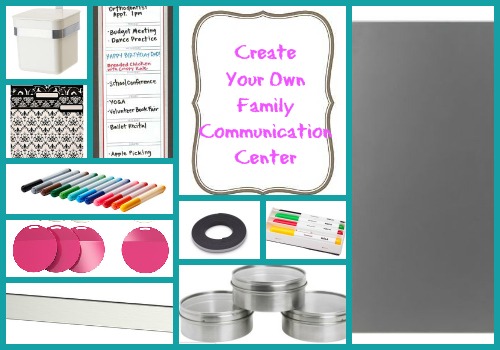 Supplies:
– magnet board –SPONTAN magnetic board at IKEA
– magnet tape
– cup for holding markers – GRUNDTAL (w/out hook) at IKEA
– file folders
– magnets – SPONTAN magnets pack of 4 at IKEA
– dry erase markers – MÅLA white board pens at IKEA
– markers – MÅLA felt tip pens at IKEA
– pad (magnetic or not)
– knife magnet – GRUNDTAL magnetic knife rack at IKEA
– magnetic containers – GRUNDTAL containers at IKEA
Optional:
– white board stick on
– calendar stick on
– wall pocket
– labels
Optional Separate dry erase
– picture frame (any size you want dry erase board to be) – NYTTJA at IKEA in 13"x17"
– poster, picture or fabric to fit inside picture frame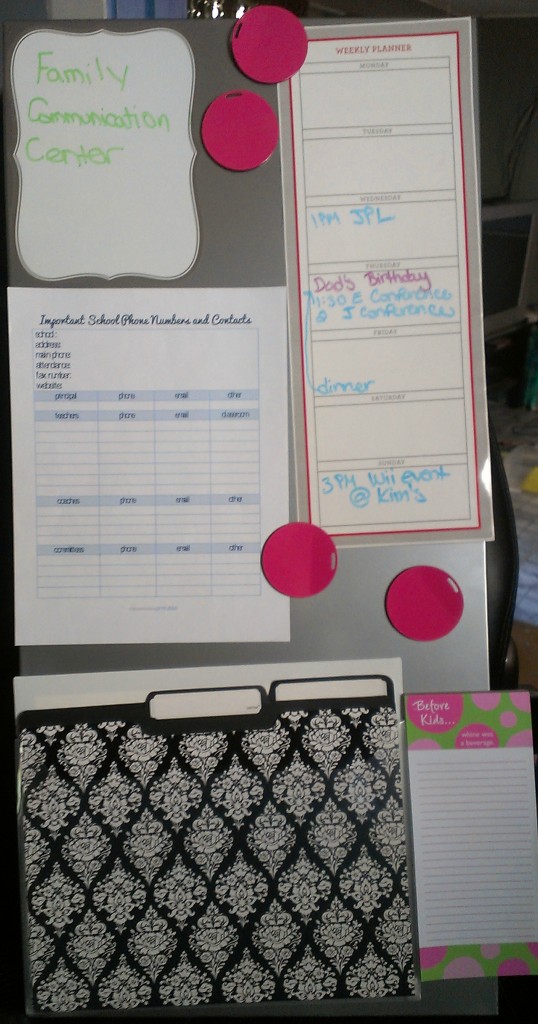 Creating a communication center for your family is an easy project that takes no time to create. It can be done on a very tight budget, and serve every member of the family. Find a location that is central to your family and will make it easy to integrate the center into daily routines. Once you find the spot for your communication center, then measure how big your communication center can be. Buy your supplies based on the size you have, never try to make too much fit in a tight space. This only ensures that your communication center will be unusable.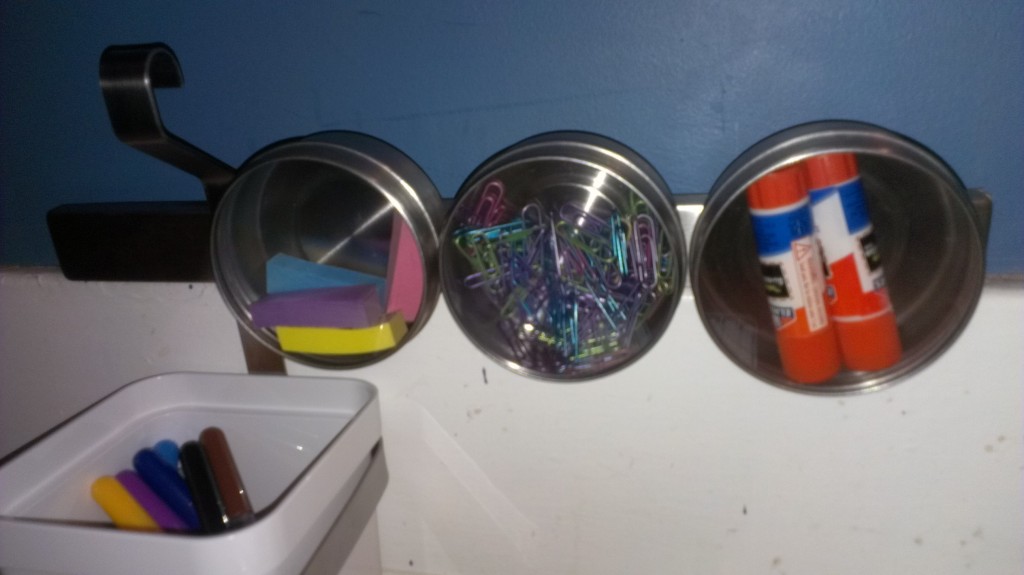 When creating a communication center really think about the purpose of your need for a communication hub. If you need a place to wrangle all of the papers your kids bring home, then make more room for holding papers. If you need a place to write notes or keep a calendar, then make it more open space with room for magnets. The important thing about a communication center is that it functions for YOUR family.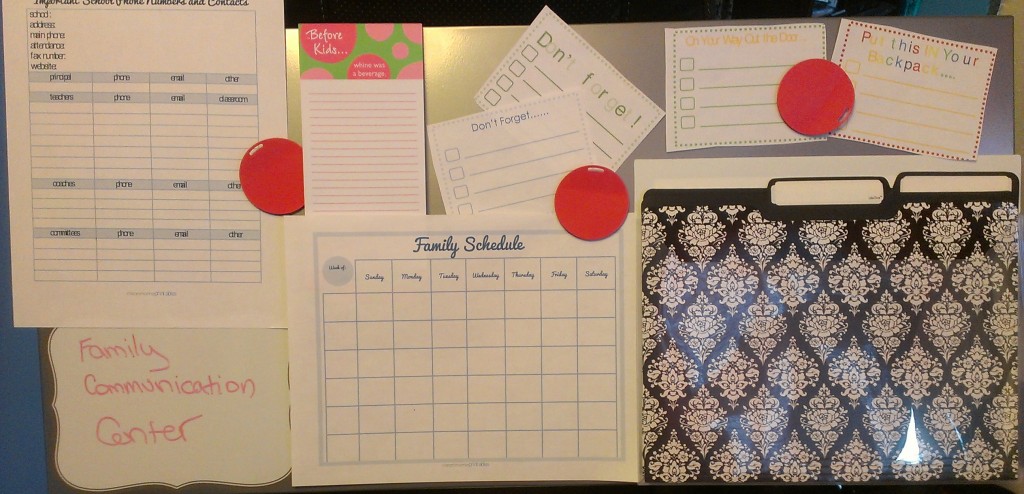 Make everything easily accessible and easy to find. Create folders for each child if that's how you keep things organized. However, maybe you have it organized by each school or activity. When creating the folders/pockets for important papers, think about how you and your family organize paperwork right now and follow the groundwork you have already set. I always recommend doing a folder for each child with a miscellaneous one for everything else, but that doesn't work for everyone.
Comments
comments