I want to thank the first person who had the thought that making a lip balm with full color was a good idea. To me Maybelline's new Color Whisper™ by Color Sensational® is the perfect blend lip balm and color. It's such a great idea and my lips have never felt better.


I admit that I have a lip product addiction, but I rarely buy more than 1 color from the same line. That's not the case with the Color Whisper™ because I have 3 shades of this amazing lip color. The minute I put this lipstick on I feel like my lips are well moisturized like a lip balm, but yet I have a beautiful color on. It doesn't fade quickly for an ultra moisturizing color.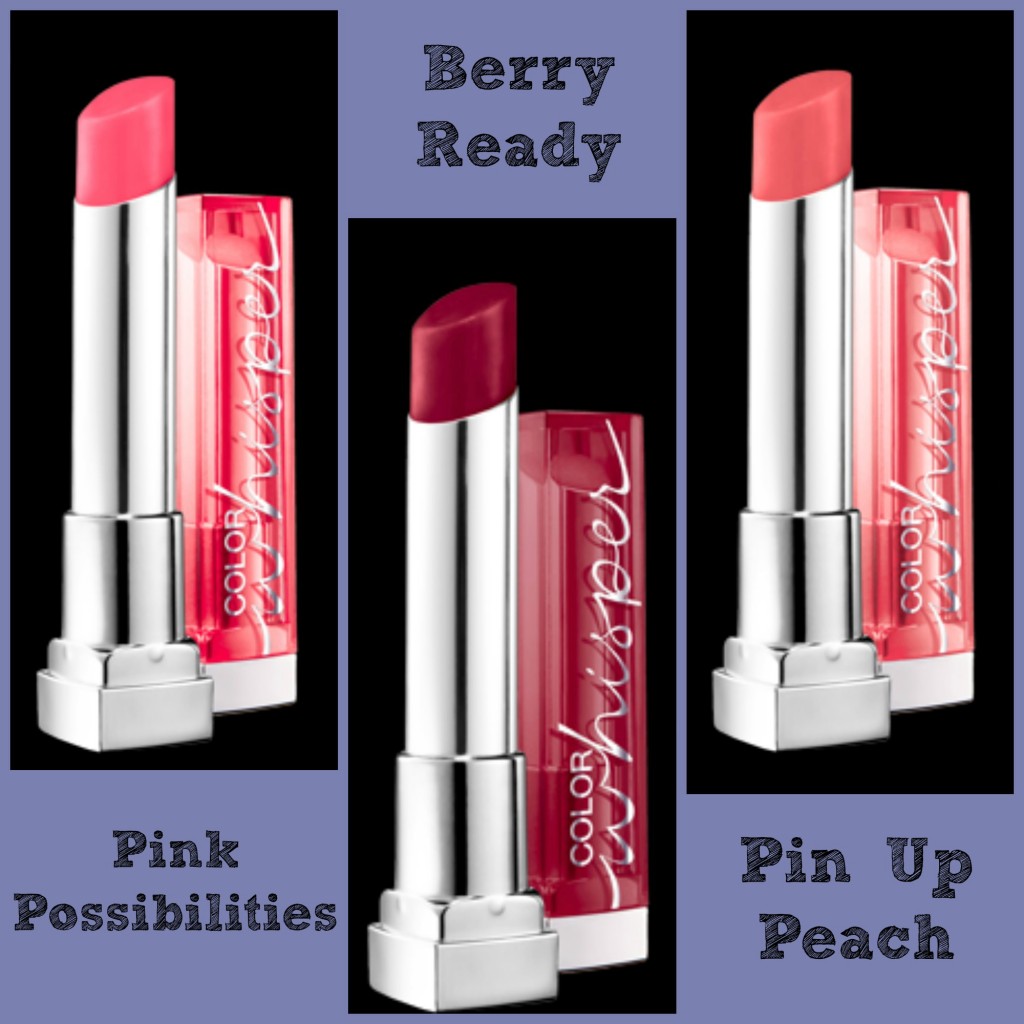 I started out several weeks ago with a tube of Berry Ready, and then last week I added Pin Up Peach and Pink Possibilities to my ever growing collection of lip products. Each time I put on one of these colors I cannot believe how good they look on me. They are 3 very different colors, but yet all are equally flattering. It's hard to imagine any of these colors looking bad on anyone.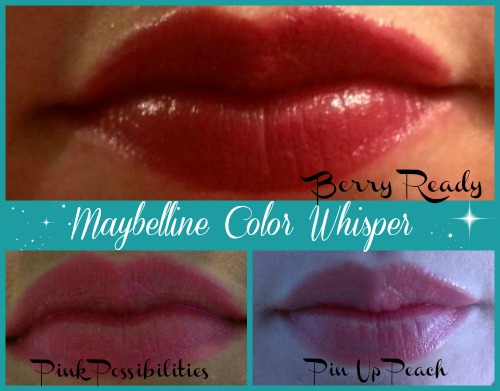 The thing I think I love about it the most is that I can throw it into my purse and I don't need a mirror to make sure I get it on perfectly. You can layer the color so it's super sheer (1 layer) and concentrate the color to be deep (several layers). It's one lipstick that can go from day to night.
Visit the Maybelline Color Whisper™ website to participate in the "Dare to Whisper" sweepstakes. Users can select any color and share their whisper for a chance to win all 20 shades, or select the Coral Ambition shade and fill in the blank for a chance to win $5,000!
Here's my whisper using the awesome Pink Possibilities for inspiration.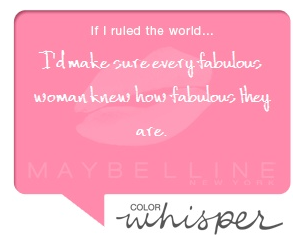 Maybelline New York's Color Whisper™ by Color Sensational® empowers you to make a statement in soft, sexy sheer color. Because sometimes a whisper says more than a shout. Dare to whisper for a chance to win fab prizes: http://www.maybelline.com/colorwhisper.aspx

Disclosure: Compensation was provided by Maybelline via Glam Media.  The opinions expressed herein are those of the author and are not indicative of the opinions or positions of Maybelline.
Comments
comments