When I discovered that Seventh Generation had come out with it's own beauty line I wanted to try it immediately. I've been a Seventh Generation fan for many many years. Every day I ask myself what way will I make a change to live a cleaner life? Right now for me that change was an easy option when I discovered this new beauty line.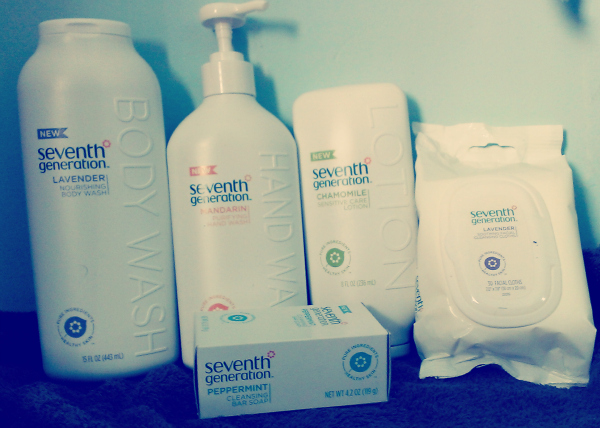 Seventh Generation introduced an authentically natural line of personal care products derived from plant-based formulas, including bar soap, body wash, lotion, hand wash and facial cleansing wipes. The pure, plant-based formulas provide simply what your skin needs, and no harsh chemicals or faux benefits, guiding you down the path toward healthier, naturally beautiful skin.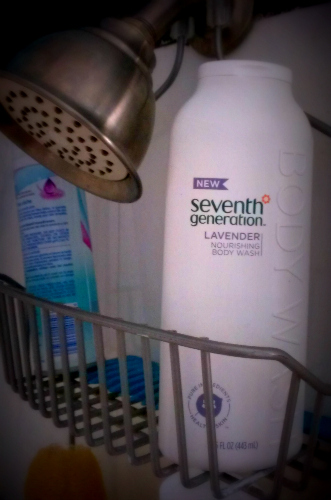 Everyday we have to recommit to taking it to the next level and reconsider the things we use in our homes and on ourselves. It wasn't hard when I got the bottle of Lavender Body Wash in my hands to reconsider what I was washing my skin with. After having my 3rd child I developed severe eczema, and everything made me itchy. I had very few options as far as soap went, and anything with a scent was OUT! Lavender is one of my favorite scents, and I knew that it was going to be the first time in a long time I was going to be able to use something scented on my body. I was right, I had no reaction to the lavender body wash, and I was so happy!
What's inside makes a big difference. But sometimes, what's NOT inside matters more. Inside the Seventh Generation body wash, the first to be USDA Certified Biobased, you'll find essential oils, botanical extracts and plant-based ingredients. But you won't find parabens or phthaletes. Find out for yourself – what's inside is beautiful.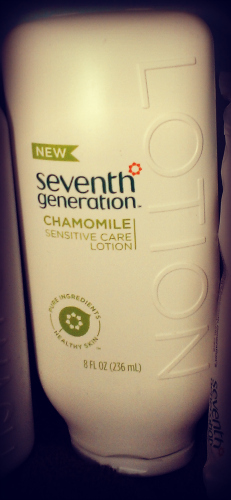 Of course, the other products that I got from Seventh Generation were eczema friendly. My now sensitive skin is in love with the Chamomile Body Lotion too. In order to make this change it was easy to toss out all of my other body washes out, it was an easy change that made me feel great about what I was doing for me and my body.
Seventh Generation wants to get you started on your journey to natural beauty.
Visit 7 Day Journey to natural beauty for tips and information on their new line of USDA approved biobased products ranging from facial wipes to body lotion!
This is a sponsored conversation written by me on behalf of Seventh Generation. The opinions and text are all mine.


Comments
comments