I may be organized in many many ways, but meal planning I cannot seem to get my head wrapped around. I've tried method after method after method. I think my hatred of cooking may have something to do with it. I can cook, and I'm good at it, but don't like doing it. It doesn't take me to the zen place that so many claim to go, so of course meal planning just seemed like a chore. All of this stopped when I got my first e-mail welcoming me to The Fresh20. Meal plan complete!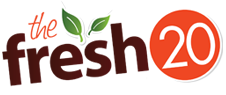 What is the Fresh 20?
It is a meal planning service. Their meal plans rely on simple, healthy and homemade dinners using just 20 fresh, seasonal ingredients per week. No more grocery lists with 80 items that will eventually go to waste. Their meal plans are carefully created to utilize everything on the list so you can stop throwing money down the drain. They don't just grab 5 random recipes and call it a meal plan. The Fresh 20 mixes and matches a small list of ingredients to create 5 balanced dinners that play off each other.
They include detailed guides to meal prep, original recipes everyone will enjoy (even picky eaters) and motivation to help you stay the course on busy weeknights.
They can't solve all your weeknight issues, but they are committed to getting the family dinner back on track.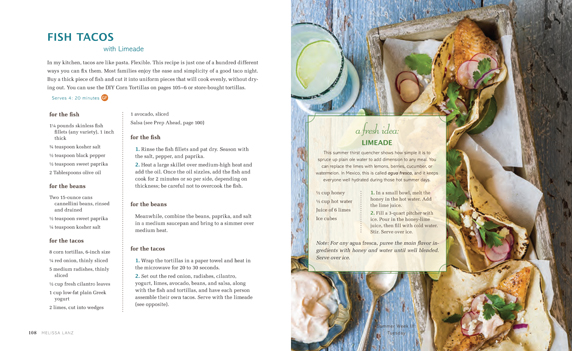 Going Gluten Free
For over a year my husband and I have talked about going Gluten Free. When we signed up for The Fresh20 I decided to go with the Gluten Free option to force us to not only eat Gluten Free, but buy Gluten Free. While they have a classic and vegetarian option too, we decided to start our meal planning endeavor on a healthier note for our family.
So the first week of our The Fresh20 subscription came upon us, and in our usual weekend frenzy we forgot that we already had all of our meals planned for us. I was ecstatic when I printed out the menu and saw FIVE things I would eat, and didn't seem to be too difficult to make. Yay! Night one: skirt steak was a hit in our house. R & I were impressed and happy. Now admittedly I don't do the grocery shopping, but I do help make the list for the store, so I loved our already made grocery list by The Fresh20 where we just added staples to it and were set for the week.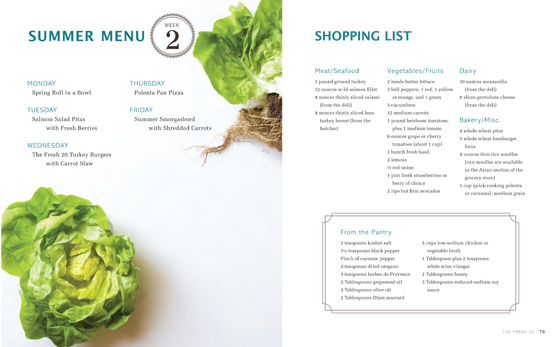 Video About Fresh20
The Fresh 20 Pantry Giveaway
from
TheFresh20
on
Vimeo
.
Note: The Fresh20 is beginning The Fresh20 Great Pantry Giveaway on Friday, March 22nd. So check it out starting tomorrow.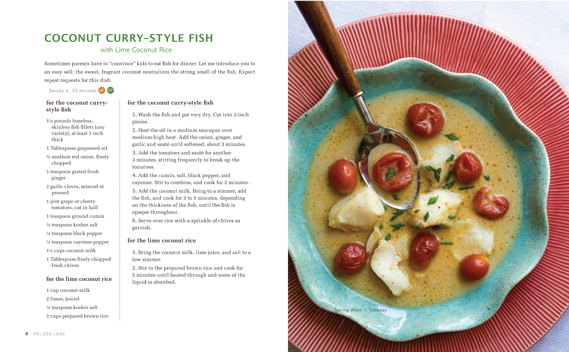 About Melissa – Founder of The Fresh20
Melissa Lanz is a former internet marketing executive who quit her day job to promote good eating habits in the midst of a national health crisis. As founder of The Fresh 20, Melissa strives to bring fresh food back to the family dinner table and reduce the amount of processed ingredients used by American households. During the fall of 2009, Melissa dedicated her efforts to creating a tool for families stuck in a takeout rut.
The Fresh 20 is her answer to "what's for dinner?" She is excited to be a part of The Food Revolution and promotes education in nutrition and healthy cooking through speaking, locally in Southern California and throughout the country.

The Fresh20 Book
April 23, 2013 Melissa releases her The Fresh20 book to be purchased an any major bookseller. I can't wait to get this, because it will keep all of my favorite Fresh20 recipes in one place. You can place your order NOW for this great book here.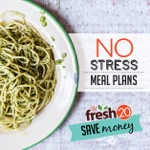 Of course there's The Fresh20 motto "Shop Once, Eat all Week" that makes me smile just reading it. It makes this organized-meal-plan challenged woman very happy.
Giveaway
The Fresh20 is giving one lucky Fashionably Organized reader a 3 mo subscription (MSRP $15) to the The Fresh20, and a copy of the Lunch eBook (MSRP $12).
Mandatory Entry: Tell me in the comments below how having a meal plan will help you organize your week, or make your week go a little more smoothly.
Additional [Optional] Entries: Please leave a separate comment for each item you do below. You MUST complete the mandatory entry in order to do the optional entries.
Follow @TheFresh20 on Twitter
Follow @FashOrganized on Twitter
Follow @MomsLA on Twitter
Tweet this giveaway by hitting the retweet button below this post OR copy and paste this into a tweet (only twice per day):
I entered @FashOrganized  to win a #giveaway from @TheFresh20 3 mo meal planning subscr & lunch ebook (MSRP $27) http://bit.ly/FOTheFresh20
All comments must be posted by March 31, 2012, 8 PM PST. The winner will have 48 hours to confirm after receiving the e-mail from Fashionably Organized. This giveaway complies with FTC guidelines, and FB promotions rules. Please see OFFICIAL RULES, for this giveaway. For the purposes of this giveaway the sponsor is "The Fresh20".
I was given a 3 mo The Fresh20 subscription to facilitate this review. This was made possible by the great ladies at MomsLA. The opinion above is my own swayed only by my inner Fashionista.
Comments
comments