As you may recall a few weeks ago I told you I was going to be using the new Disney paints by Glidden to do a something special in my daughter's room.
My task is to create a Minnie Mouse inspired room using the Disney Paint Speck-Tacular. This is a clear ready-to-use top coat. It provides a sparkling confetti finish that can be applied over any painted surface $14.97 per quart; $34.97 per gallon.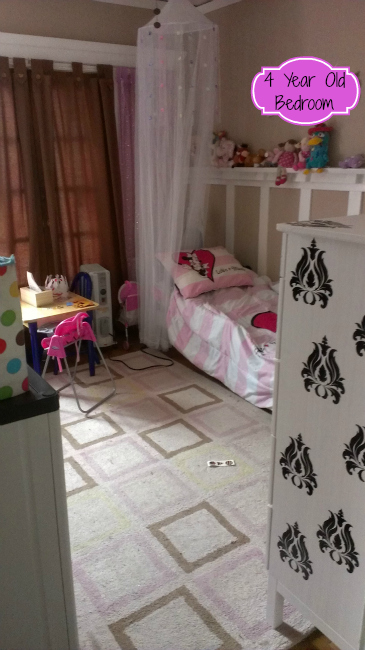 Since A's room has beige walls I always had intended for the decorations to be the pop in the room. I planned this while I was pregnant with her. It's worked so far and I didn't want to mess with this plan too much. Also, because our house is a Craftsmen built in 1913 her room has original detailing we will never get rid of. It is this beautiful chair rail/ledge that goes almost all the way around. I decided to work with that trimming and give her a Speck-Tacular wall art.
The plan is to make it look like Minnie is hiding behind the trim. As if the trim is a fence. All I needed was to superimpose Minnie's ears and bow on the wall and above the rail.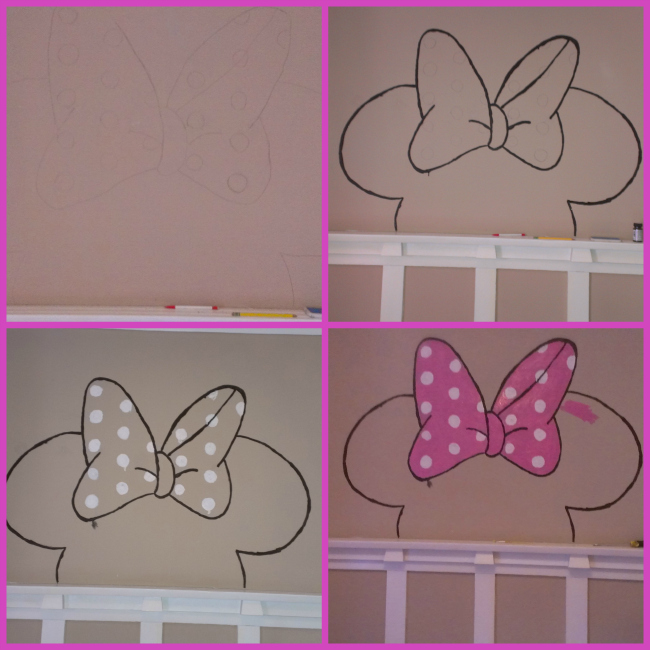 I enlisted the help of my brother who is the artist and his boyfriend who is a genius and said to me, "why don't you get a projector and project it on the wall and trace it?" So I gave him that illustrious job and he was equal to the task. Together they helped me create the template to paint in.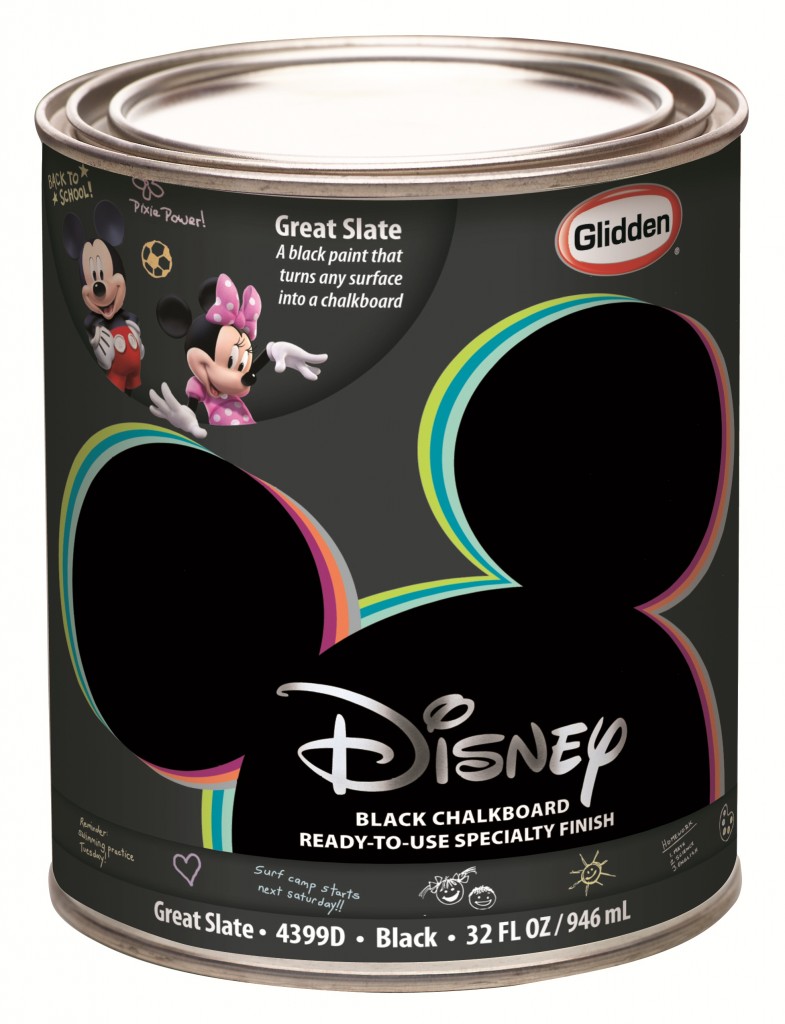 I purchased the Great Slate in regular ole black so that Minnie's ears could be a chalkboard surface, and the Ultra Durable paint in I Love Pink. We are covering her gigantic bow in Speck-Tacular to make it stand out from her chalkboard ears. I've used chalkboard paint before, and this formulation is so much easier to use than others I've used in the past. Chalkboard paint can be "thick" and hard to put on a wall, but this was as easy as the other paints. The Speck-Tacular was like putting on a thin paint, and I love the high gloss of the clear.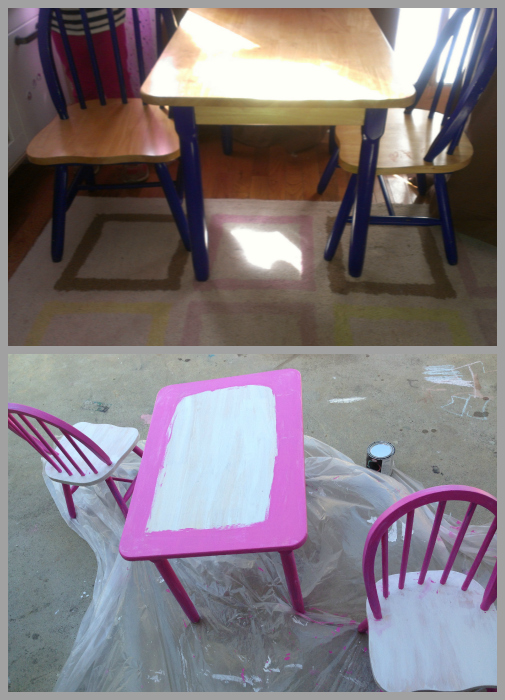 I didn't stop there. I loved the idea of the Speck-Tacular so much I decided that I needed to repaint her table and chairs. She inherited those from her brothers and truth-be-told they were a little blah! Using the I Love Pink as the main color I set out to repaint those table and chairs and then put Speck-Tacular all over those too. The middle of the table will be another chalkboard for her to doodle on too! Her table and chairs will match her room beautifully now that she has them painted to match her new magnificent wall art.
Did you want to see the finished product? Sorry I can't reveal it yet. We're having a reveal party this Sun for some friends, and then I'll be sure to share the finished fabulousness with you! Stay tuned…
Disclaimer: Compensation and products for review were provided by Glidden via MomTrends.  The opinions expressed herein are those of the author and are not indicative of the opinions of Glidden.

Comments
comments