It's clear that there's a new trend in shoes (did you get that little joke?), and it's that heels have gone clear. This isn't the first time in history the clear or Lucite heel has been in high fashion. In the 70's wedges went clear, but now the clear heels are much more square. Yes, you can see it in wedges as well, but predominantly they are square heels of different heights. It's a great way to add some flair to an outfit.
Here is a great collection of clear heels that would be a great addition to any shoe collection.
What do you think of clear heels? Do you own a pair, or would you buy a pair?
****
It's Fashion Friday all around the web…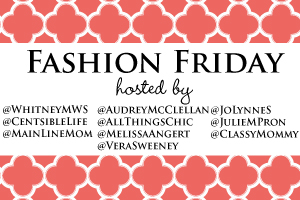 Comments
comments