As moms we say so many beautiful things to our children to try to put into words how much we love them. "I love you to the moon and back," is one of my favorites. However, recently I've fallen for the "I love you Infinity x Infinity." The symbol to show this sentiment is 2 overlapping infinity symbols, and Helzberg Diamonds has an Infinity x Infinity jewelry collection. It's the perfect Mother's Day gift.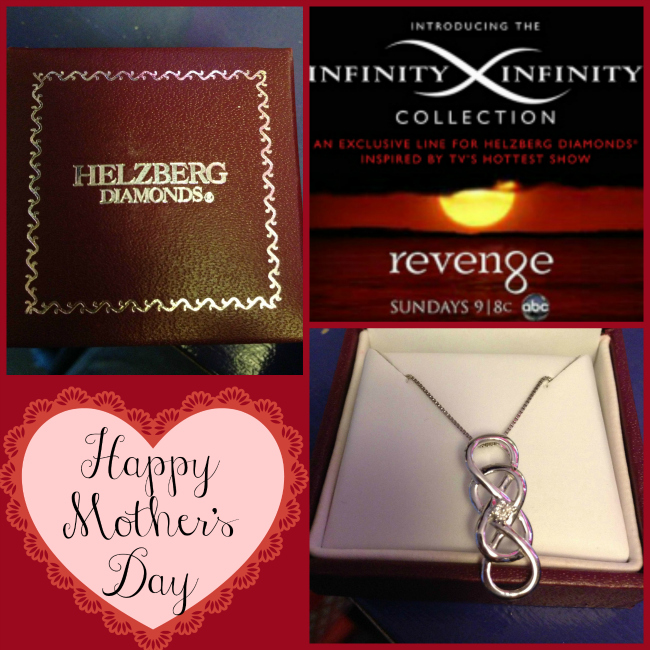 Now you might be saying to yourself that you've seen that symbol on ABC's show Revenge and you are correct. This line of jewelry is inspired by that show. I am a big fan of the show so imagine how excited I was when I saw this whole line. I love the sentiment, and I love diamonds. Together they make a pretty nice pair!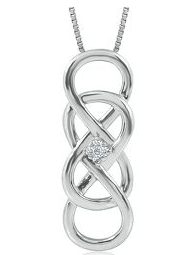 I have the Diamond Pendant in Sterling Silver an it really is a show stopper. It made me think that this would be an amazing Mother's Day present.
You can see behind the scenes about the inspiration and creation of the Infinity x Infinity collection:
If you sign up for Helzberg Diamonds e-mails you can get info on great deals and offers. You can also find Helzberg Diamonds on Facebook, Twitter and Pinterest.
Mother's Day Special!
Use the code FREESHIP25 for free shipping from April 1 through Mother's Day.
Disclaimer: I was sent the necklace by Helzberg diamonds for review. The opinion above is my own swayed only by my inner Fashionista.
Comments
comments