The time has finally come for me to share with all of you my daughter's room reveal. You may recall my introduction to Speck-Tacular Disney Paint and my plan to use the Speck-Tacular paint in my daughter's room. I am finally sharing with all of you what we did and how I've transformed my daughter's room.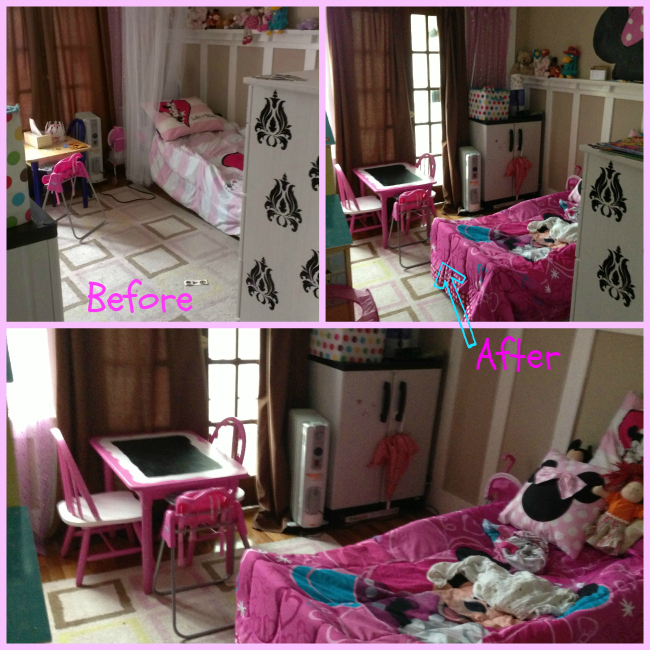 Using the Disney Paints by Glidden sold at Walmart I created a focal wall over A's bed. I moved her bed so that it was now perpendicular to the wall, and painted her table and chairs to match her new Minnie Mouse chalkboard wall.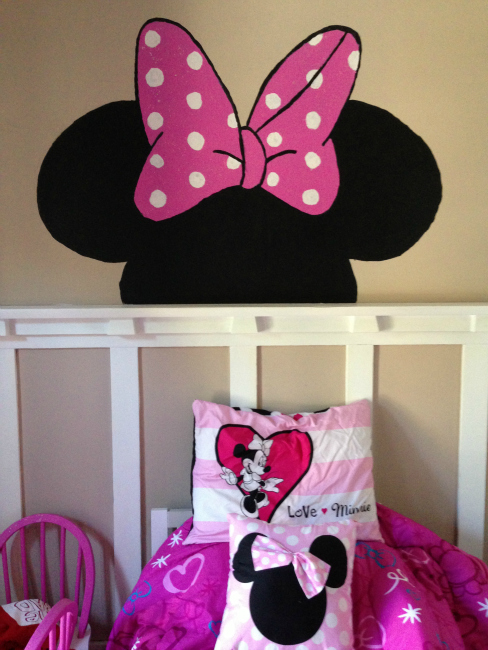 She loves her new Minnie Mouse room!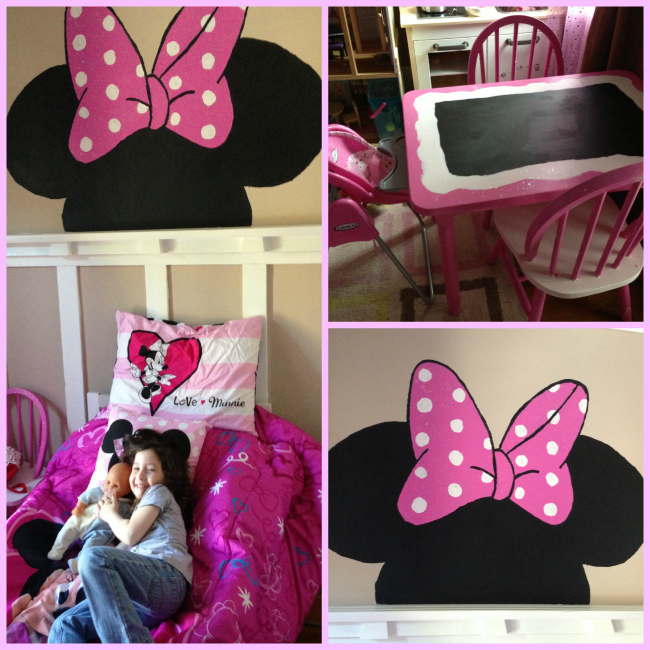 I took her table and chairs and used the I Love Pink and used the paint from when I painted my daughter's dresser to do the seat and trim over the chalkboard center. I covered both pinks with the Speck-Tacular paint.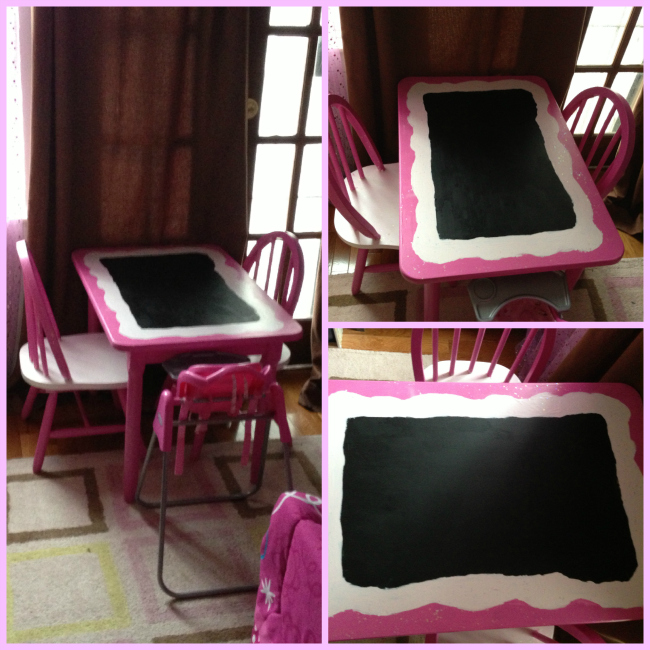 Minnie's bow is I Love Pink and the Speck-Tacular specialty finish paint.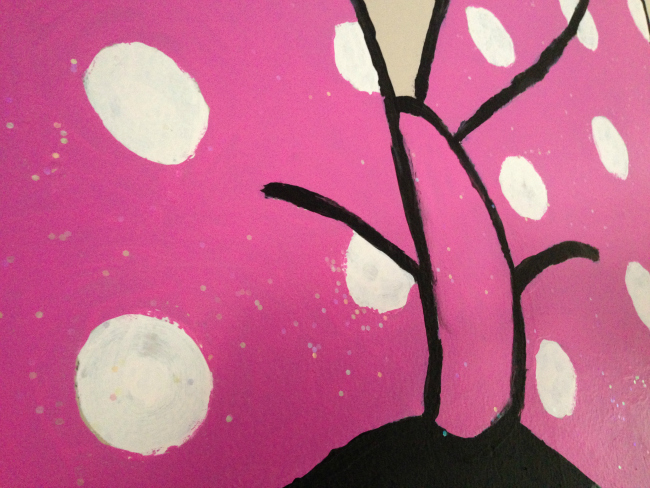 Our Minnie Mouse party reveal!
We had a little reveal Minnie Mouse party for a few friends & family. Everyone was amazed at the transformation of A's room. More than anything the kids were using chalk and playing on the table and wall for hours. It made me think of all of those times I cringed at my kids writing on the walls and furniture, and now they could without any worries at all.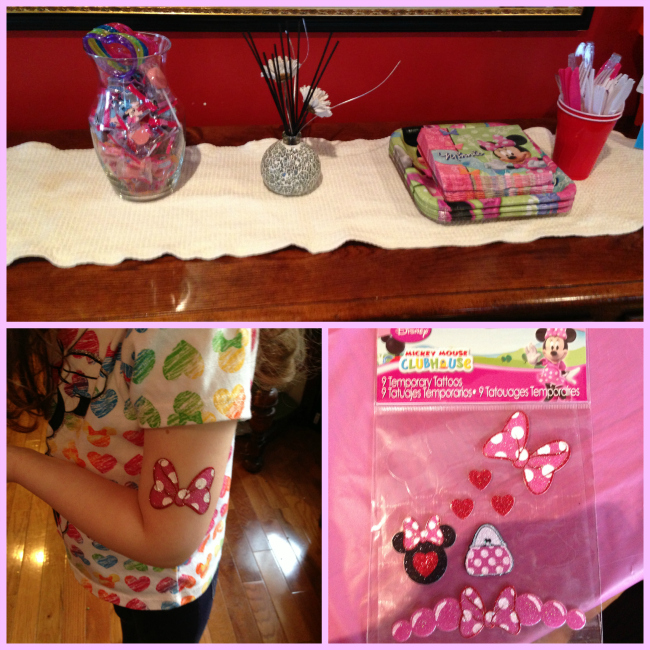 We did Minnie Manis and my cousin braided everyone's hair. It was definitely a day Minnie Mouse would love.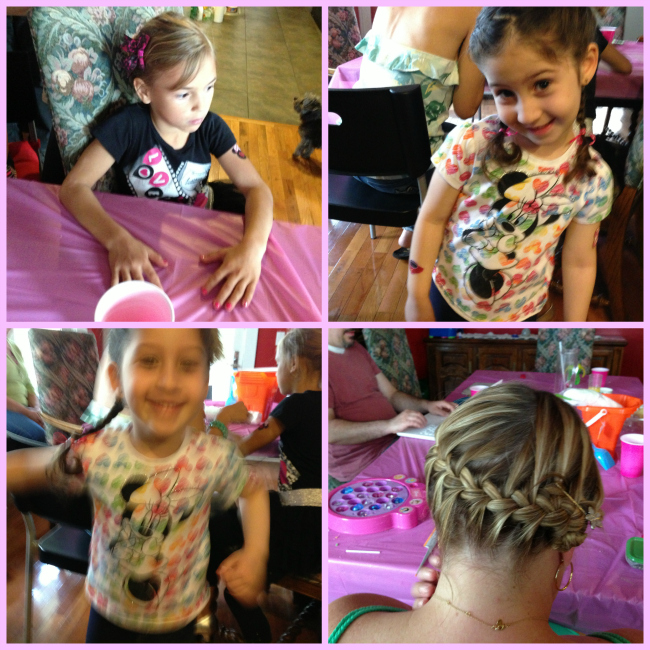 In the end A is so happy and every person that comes into the house she pulls into her room to show them her Minnie Mouse. This paint was awesome and so easy to use. The Speck-Tacular paint was so great, and easy to use. It added extra sparkle just where we needed it!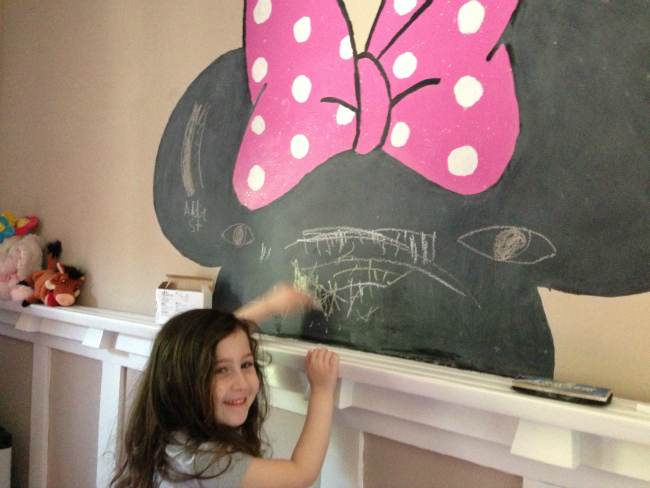 Compensation and products for review were provided by Glidden via MomTrends. The opinions expressed herein are those of the author and are not indicative of the opinions of Glidden.
Comments
comments