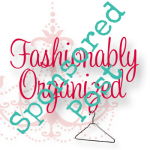 I remember when I was younger my parents buying boxed wine, and it was not good. They bought it to make wine spritzers and I wondered what they were buying it for if it wasn't "good". If only they had Black Box Wines then. When my Black Box Wines showed up my husband gave me the "are you kidding look?" Then he tried it and it was all over. Those boxed wine stereotypes have been broken with their delicious wines.
One box contains the same amount of wine as four 750ml bottles, but at a significantly lower price. Plus, our bag-in-a-box packaging keeps your wine delicious for at least four weeks after opening.
One day after being really stressed with so much work to do and cranky kids my husband came home from work, and saw that I needed a glass of wine. He opened the box of wine and poured me a glass of Sauvignon Blanc. It was my 1st time trying it, and I was as happy drinking it as I am any glass of my favorite bottled wine.
Then last night my husband came home super exhausted and I poured him a glass of the Black Box Wine Merlot and we sat down to relax while we discussed the kids summer plans. It was a such a wonderful way to end the day, and we were thankful to have a good wine to share the end of our day together. With school ending and no homework on the horizon even we're able to relax with a good glass of Black Box Wine.
It's time to think inside the box. Available in ten delicious varietals and two sizes (3L and Tetra), Black Box Wine will have you ready to lose the bottle! Black Box Wines is perfect for all your summer gatherings!
What would you like to use Black Box Wines for this summer?
This is a sponsored conversation written by me on behalf of Black Box Wines. The opinions and text are all mine.
Comments
comments