As part of a sponsored post for Collective Bias® I was given the task of creating my own graffiti nail art.  After hours of trial and error I have come up with some cute summer inspired nail art to share.
It all started with a much needed trip to Walgreens (@Walgreens) to get my Sally Hansen nail art supplies (@SallyHansen). This isn't an easy task. I mean what direction was going to go? What story did I want to tell through my nail art. After many internet searches I got inspired and drove over to the Walgreens I know and love for a little shopping.
Shopping at Walgreens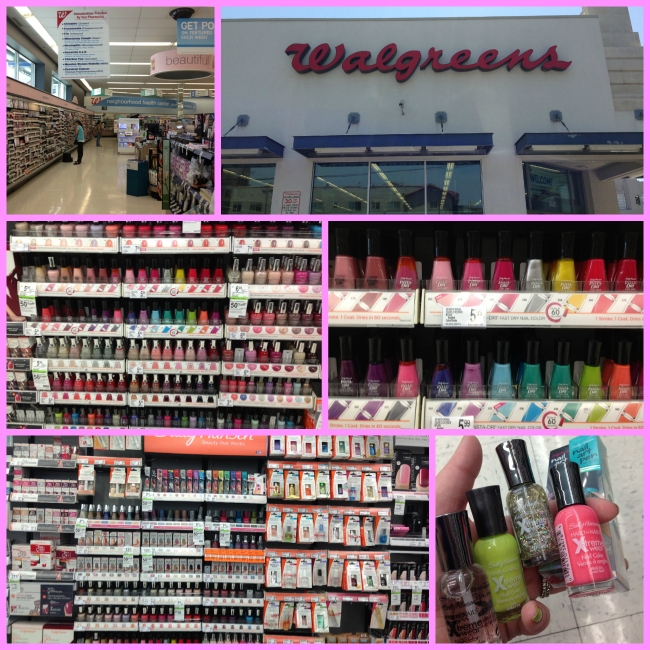 Little did I know that I could get all of my supplies for 1/2 of what I expected by using my Balance Rewards Card. I was able to get 4 bottles of polish AND 2 Nail Art Pens for $22. SCORE! With their Mix 'n Match BOGO you get 50% off on Insta-Dri, Fuzzy Coat, Sugar Coat, Nail Art Pens and Xtreme Polishes.
I got the Hard As Nails Xtreme Wear in Coral Reef, Green With Envy, In The Spotlight and Invisible.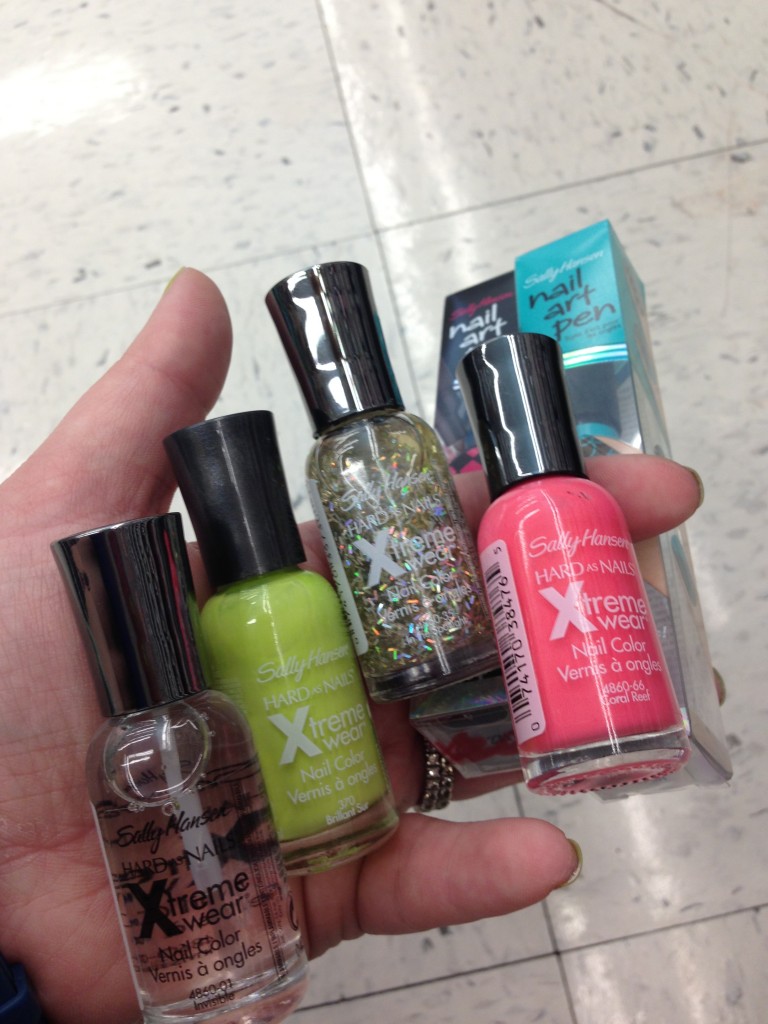 The Nail Art Pen in Turquoise and Black.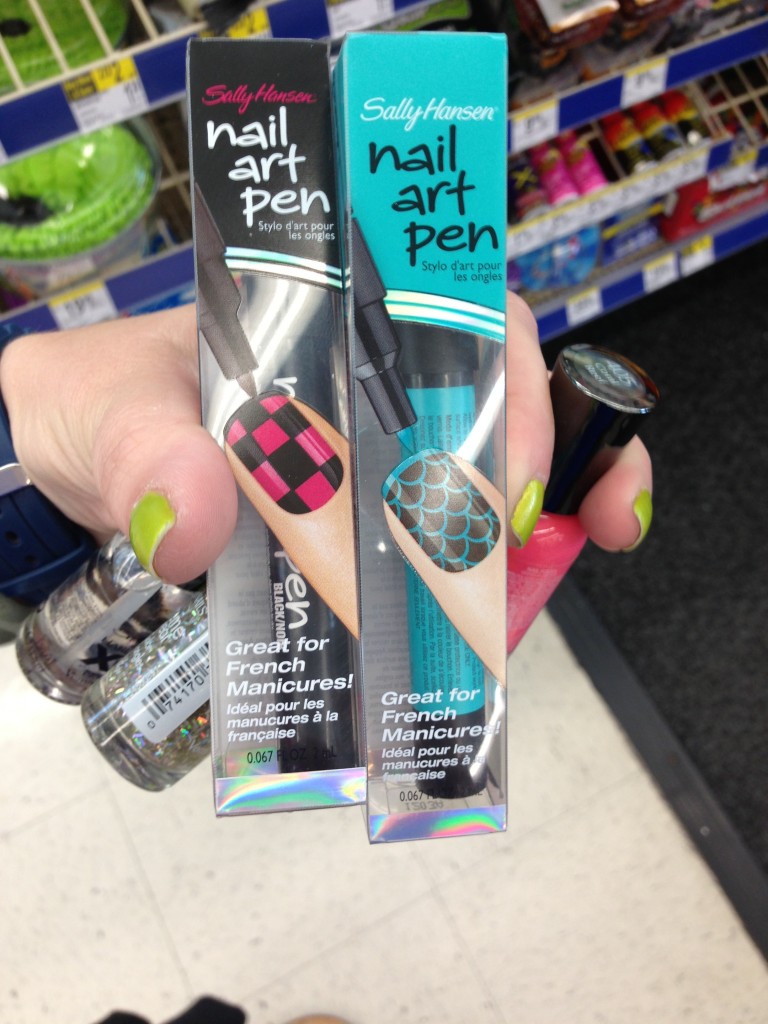 The art begins…
I thought picking colors and figuring out what to do was the hard part, but apparently the actual nail art is even harder. Not because I wasn't inspired, but because I apparently don't hold pens well with my left hand. I knew that I was a true righty, but I've been doing my nails for so long I'm able to make a manicure happen. I love the way the nail art turned out on my left hand, my right hand looks a little wobbly. It's OK though because the good thing about graffiti inspiration is that it doesn't always look perfect.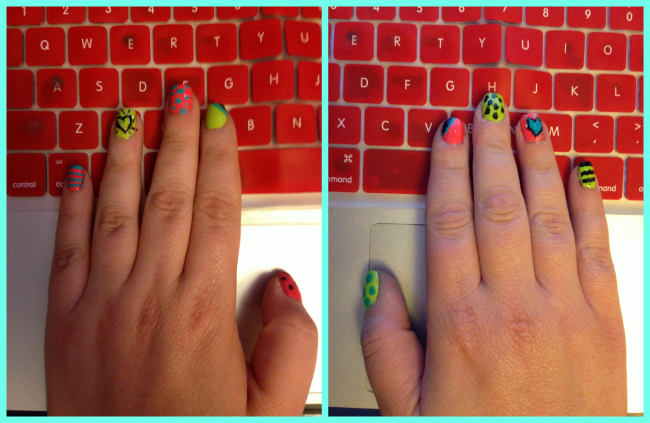 I went into the office after school today to drop off something and the school office manager said "OMG did you do your nails they look awesome?" I blushed and said yeah I did. I knew right then and there I must not have done too badly if I got that response right? I guess you could say that's when I knew I heart my nail art. Overall it was a ton of fun and I'm really happy with my own nail art interpretation.
The end result…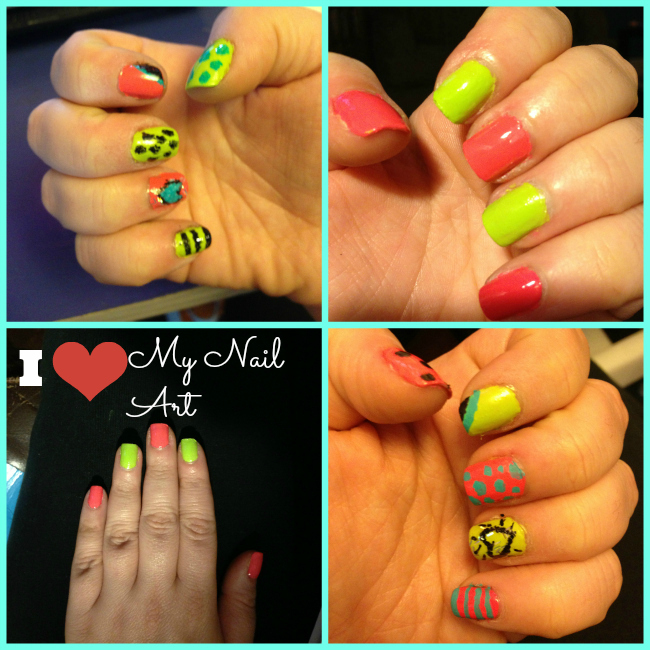 Are you inspired a little nail art of your own? If so check out IHeartNailArt on Facebook for more from Sally Hansen.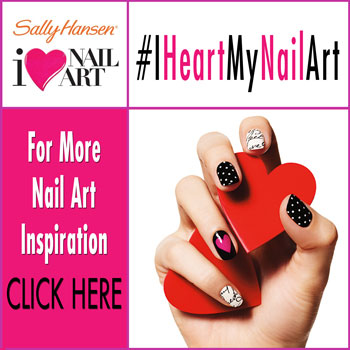 I am a member of the Collective Bias®  Social Fabric® Community.  I have been compensated as part of a social shopper insights study for Collective Bias and their client. The opinion above is my own swayed only by my inner Fashionista.
Comments
comments