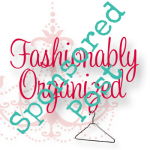 During the summer I'm constantly reminded of the most important thing my mother ever taught me. While there are so many words of wisdom her diligence in protecting my uber white skin when out in the sun was unmatched. My friends made fun of me because my mom wouldn't let me go out without SPF 15 (the highest then) on my skin. I wasn't allowed to sunbathe or "tan" because my mom was worried I'd suffer the way she did with extreme sunburns.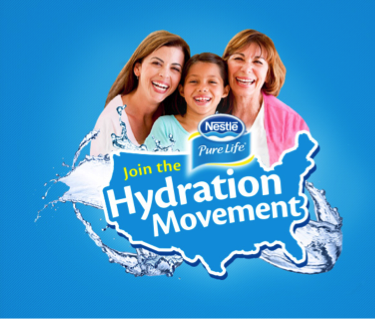 So many things my mom has taught me over the years, and so many things I thought she was wrong, and she is so right. However, nothing NOTHING compares to listening to her when it comes to taking care of my skin. While I know it seems like a weird thing to hold on to so dearly it had so much behind it. My paternal grandmother died when I was 4.5 of melanoma. My mother saw my white skin and worried that I had skin like hers that easily burned, and with my family history she just stuck to her guns no matter how much I complained.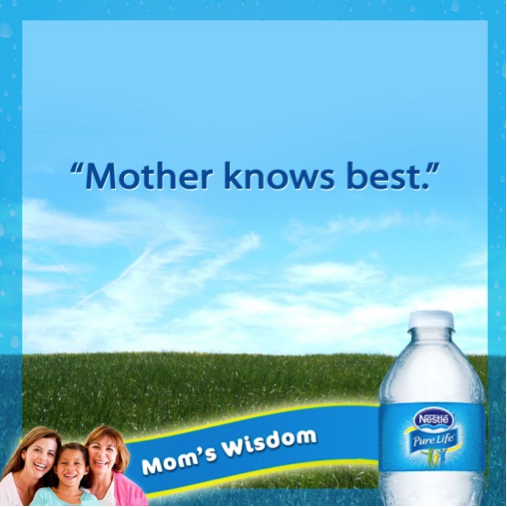 Fast forward to being in college and studies were showing the need for sunscreen, and how important the first 15 years of your life are the most important in sun protection. I called my mother one day and thanked her. I thanked her for being so diligent because even my own brother made fun of me, and she never relented.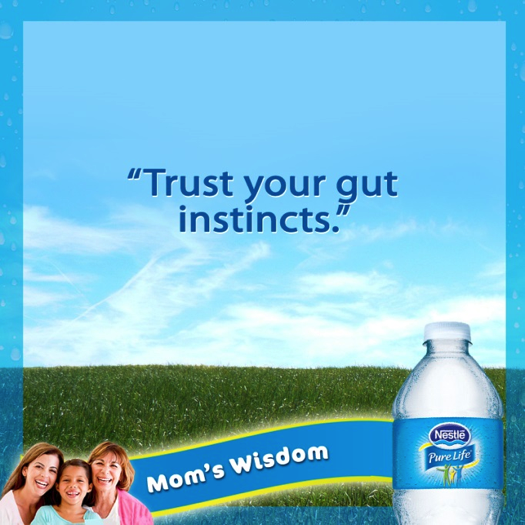 Yes, I am just as diligent as a mother when it comes to sunscreen and my children. I can only thank my mother for that. I use that same diligence in making sure my kids are hydrated during the summer. I send my kids to school and in the summer to camp with a large bottle of water. I use my mother's same diligence in checking to be sure they drank it while out all day.
Mom probably gave you some pure wisdom to help you live a healthy life. That's why Nestlé® Pure Life® wants to help you share some wisdom on how to stay hydrated this summer.
Did you know that 60% of an adult body is water? Keep it well hydrated by drinking enough water! (Source: USDA Center for Nutrition Policy and Promotion)
In addition to drinking plain water every day, eating foods with high moisture content—such as fruits and vegetables—could be a good way to increase total water consumption. Water constitutes 90% of most fruits and vegetables and about 50% of meats. (Source: USDA Center for Nutrition Policy and Promotion)
Water is a great choice when it comes to daily hydration.  Have ready-to-go containers filled with water available in the refrigerator. Place them in lunch boxes or backpacks for easy access when kids are away from home. (Source: ChooseMyPlate.gov)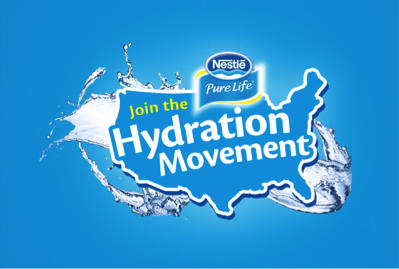 Nestlé® Pure Life's® Facebook page is powered by almost 400,000 fans! Last year, over 100,000 fans joined the Nestlé® Pure Life® Hydration Movement by pledging to swap one sugary beverage a day with water for a year to cut 50,000 calories from their diet, and then share their family's story of healthy hydration on the Facebook page mosaic.
Pure wisdom should be shared with others! Visit the Nestlé® Pure Life® Facebook wall and leave a comment with the hashtag #momswisdom sharing what your mother told you and how it has made you a better person.
Disclaimer: This post is sponsored by Nestlé® Pure Life®. The opinion above is my own swayed only by my inner Fashionista.
Comments
comments