Summer is here in full swing. I've been looking at many different outfits and looks for the summer, but keeping in mind my budget is pretty slim these days. I was still able to put together quite a few looks for around $100. Here are a few to share.
I will admit this look started with the bag. I own the bag, because it is so versatile and the pattern is awesome. This outfit simply expresses how it can work with so much.
I fell in love with this spaghetti strap dress because it looks so effortless and comfortable at the same time.
This trapeze top could really go with anything, but adding some capris gives the top a little more summer vibe.
 
Have you found any great summer looks for less? If so, I'd love to check out your pieces.
****
It's Fashion Friday all around the web…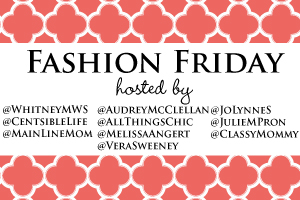 Comments
comments