It's that time of year where a wedge is almost part of the uniform…summer uniform that is. Trust me when I tell you even the colorful ones will go with almost anything in your wardrobe. Invest in something funky that you would never normally wear. You'll quickly find them to be your summer shoe staple.
Did you find any wedges this summer you can share?
***********
It's Fashion Friday (#FashionFriday) all over the web…join the fun!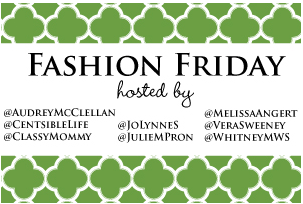 Comments
comments