Last month I was introduced to Michael Todd True Organics by my beauty guru friend Romy of Romy Raves. She gave me a very big bag filled with beauty products, and one of the brands in there was Michael Todd, and a ton of their great products. I've tried them all and can say for sure that Michael Todd is a true stand out in the crowd of organic beauty brands.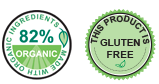 Michael Todd true organics represent a synergy between science and the certified organic plants and fruits we use. The result is an unsurpassed skin care experience that enhances and protects the skin for years to come without the use of potentially harmful ingredients so common in many other brands. The products are developed and made in the United States at FDA Registered and USDA Organic Certified facilities under the guidance of experienced cosmetic formulators and chemists and registered and certified aromatherapists. So you know just what you're getting, we state on each product the percentage of certified organically grown plants and fruits used and if it is vegan.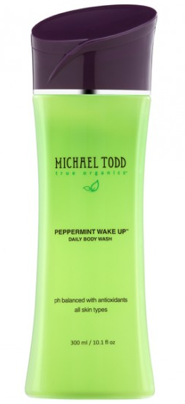 Peppermint Wake-Up Wash – Peppermint and Tea Tree essential oils combine in this fresh, tingling deodorant body wash to enliven your senses every time you wash! This tingly body wash makes my shower time super happy.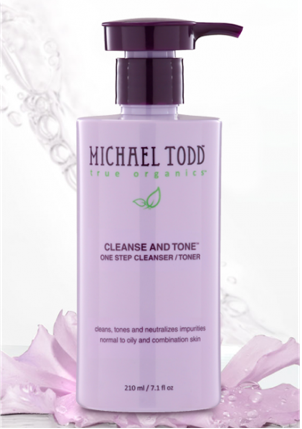 Cleanse and Tone – Highly absorbent Charcoal penetrates deep into pores to gently remove dirt, oil and other impurities without the drying effects of alcohol. I have this in my shower, because I love how it cleanses my oily prone skin and I use it in the AM to rid the nighttime yuckyness.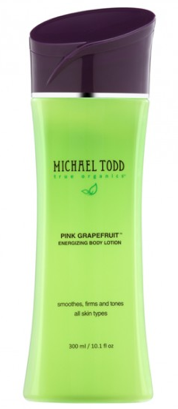 Pink Grapefruit Lotion – Just the right weight and texture, this luxuriously soothing and refreshing body moisturizing cream is lightly scented with pink grapefruit and instantly penetrates to restore, protect and soften even the driest skin. I love everything about pink grapefruit, so it's no surprise that I love this lotion.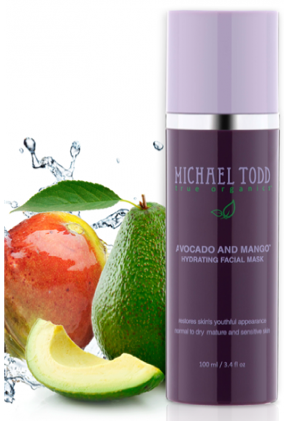 Avocado Mango Mask – The key to clearer skin is to unclog pores, reduce bacteria and nourish, tone and heal on and below the skin's surface. I love the way my skin feels after the 15 minutes of wait time. It's such a great way to deep clean my face. I use it a minimum of once a week.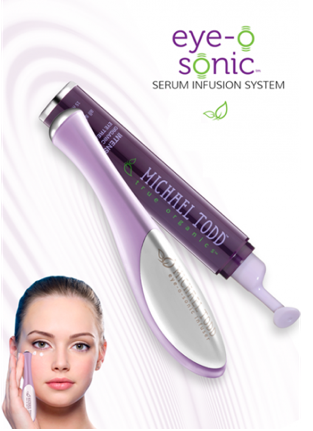 Eye-O Sonic System – The degree to which any serum or cream product works depends partly on the ability of the ingredients to get to the right place, which means it has to penetrate into the skin. I love the way I know this eye serum is getting to all of the right places.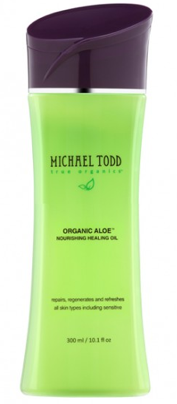 Organic Aloe – Certified Organic Aloe Vera Oil instantly relieves dryness while protecting against sun damage. This is a great oil to use if you have super dry skin. I use this on my legs after showers and my eczema skin is very happy I do.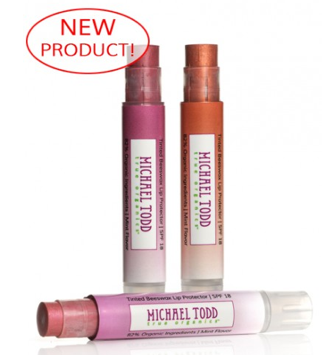 SPF 15 Lip Protector Trio – These 82% organic lip protectors use organic extra virgin olive oil and beeswax to hold in moisture for long lasting all day hydration. Let me tell you that not only do I love these, but my 4 year old daughter loves them. I love that she can use something all natural, but feel so grown up.
Overall, I can say that if you're looking for an organic brand that feels like any of the high end name brands you can find this with Michael Todd products.
Disclaimer: I was given these products to try. The opinion above is my own swayed only by my inner Fashionista.
Comments
comments