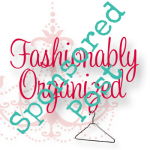 I know it sounds crazy to say this, but one of the things my mom taught me that I'll never forget is not to walk out of the house in sweats. I know it sounds weird but it stuck with me.
It sounds incredibly shallow, but consider the meaning in those words. My mother was giving me a message that is more important then sweats. If you want to be taken seriously then show the world that you are serious. While we want to say people shouldn't judge by your appearance, they do. It's the simple truth about human nature. You want to represent yourself always as someone worth meeting, and you never want anyone to judge you for the fact that you were dressed in sweats.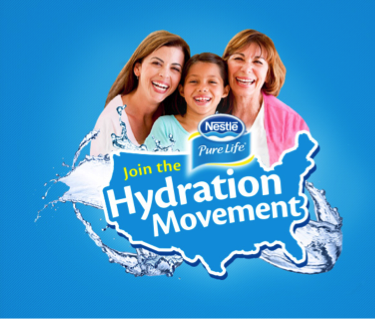 This is something that I didn't get when I was in junior high, but has stuck in my mind as 1 of my mom's best wisdoms. You never know who you're going to meet at the grocery store. It could be a potential client, and you need to know they can't say I didn't look like a put together human being. In the end I'm best representative.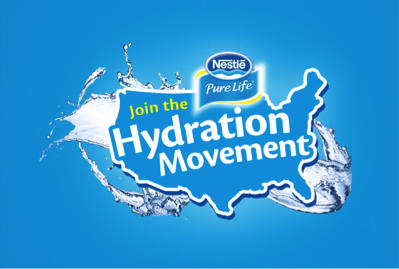 Go to the Nestlé® Pure Life® Purified Water Facebook page and visit the Hydration Movement tab. Pledge to drink more water and sign up to join the Hydration Movement.
During registration, you have the option to enter the Sweepstakes for a chance to win the grand prize trip for four (4) to Universal Studios Hollywood or the Universal Orlando Resort, or one of the 100 first prizes of a one year's supply of Nestlé® Pure Life® Purified Water.*
*One year's supply of Nestlé® Pure Life® Purified Water to be awarded in the form of twenty-four (24) coupons, each coupon good for one (1) free Multi-Pack of Nestlé® Pure Life® Purified Water.
After you take the Pledge, share your Mom's Wisdoms or read tips submitted by others.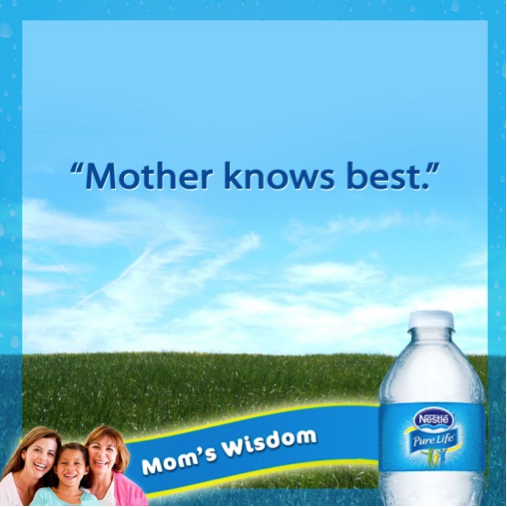 Your Mom's Wisdoms can include tokens of wisdom or wives' tales passed down from generation to generation in your family. For example:
"There is such a thing as underdressed, but rarely a thing as overdressed."
"Don't let the small details upset you. Look at the big picture and what's really important."
"Be patient, breathe, and smile Everything will always work out."
More ways to share your Mom's Wisdoms is to submit your or your mother's tips on how to implement adequate, healthy hydration and healthy habits in your and your family's life.
Sharing your Mom's Wisdom is optional to take the Pledge, enter the Sweepstakes or redeem the coupon.
Thanks to Nestlé® Pure Life® Purified Water for sponsoring today's discussion.
Comments
comments