It may not be spring time, but one of my favorite patterns, rosebud, is a great summer look. You may think it looks too much like Grandma's house or her china pattern, but paired well with other things it can be ultra chic and modern. A great mix I love is rosebuds and leopard print. It goes together like peanut butter & jelly. I know it doesn't sound like it works, but it actually does. The thing about roses is that they are so feminine yet chic. You can add a little or a lot to any outfit, and suddenly feel like a little girl and a refined woman all wrapped up in one!
Do you like rosebuds, and do you ever wear it?
***********
It's Fashion Friday (#FashionFriday) all over the web…join the fun!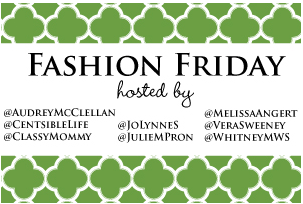 Comments
comments