I recently spent some time perusing the Old Navy site and even went to the store to look some more. I've come out loving about 4 million things. Why not share my obsession with you right?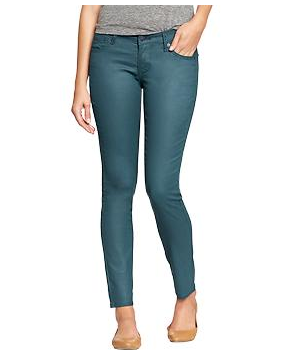 One of fall's latest look sis coated jeans. Why not try The Rockstar Coated Super Skinny in Ideal Teal. I love the color and the look of these jeans they could be my main staple all fall because the color goes with so much.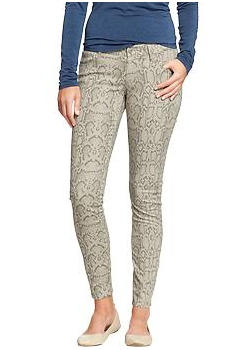 How about a printed jean? I love all of the snakeskin everywhere so why not a pair of The Rockstar Snakeskin Print jeans.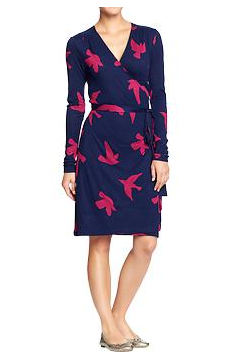 I love the bright pink and navy of this wrap dress. You can never go wrong with a wrap dress, it flatters every figure.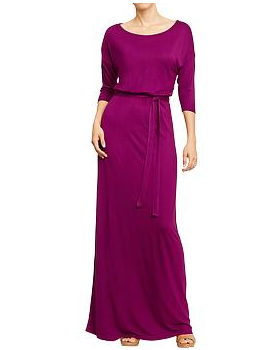 A 3/4 sleeve belted maxi dress in either color it comes in is the perfect fall transition dress. You can wear it with wedges, sandals, flip flops, boots and flats. The possibilities of dressing this up or down are endless.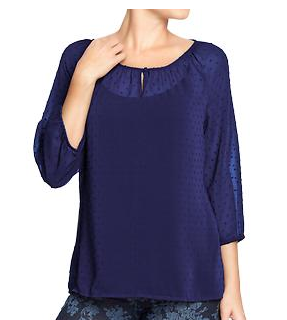 I love the blue of the Swiss Dot Chiffon top in Into the Deep.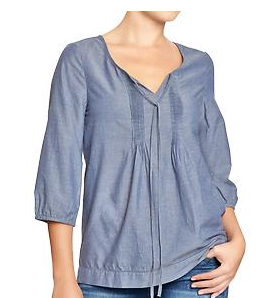 Chambray  is everywhere this fall, but I loved the uniqueness of this Chambray top that had no buttons as you'll see is more typical.

I love flats so I had a hard time decided between the Printed Ballet Flats in Coral Print, Pointed Toe Star Print in Neutral Combo or Printed Cap Toe in Gray Dot.
I could go on and on, but I'll let you peruse the great stuff at Old Navy for yourself. Did you find anything you can't live without?
Comments
comments