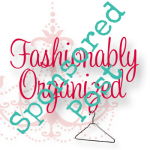 I was sent a bracelet that was made by Spellbinders, which happened to be in the Emmy swag bag. It had me wondering whose Emmy dress would match my bracelet. I was tweeting with the ladies of MomSmack and sponsored by Spellbinders. We had so much fun dishing on the night, plus you know commenting on things like "what was she thinking?" and "that was dumb" were part of the evenings fun.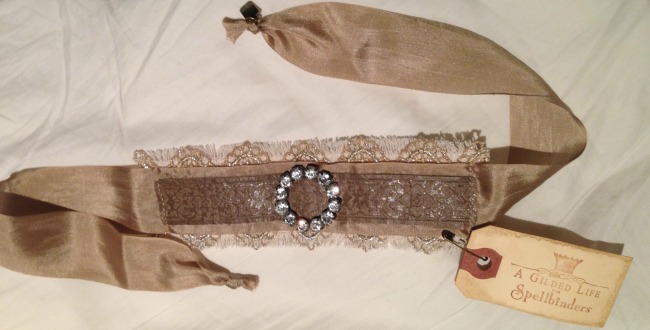 This beautiful bracelet is by Spellbinders which is a family-owned and run craft business founded on the principles of inspiring beauty and creativity in all. Their passion for style, glamour and elegance drives everything they do and, along with A Gilded Life to create the bracelet you see here.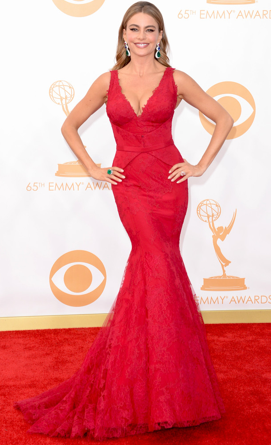 If my figure was as fabulous as Sophia Vergara I'd wear the red dress she wore with my bracelet. It would be a perfect addition without stealing from this stunning Vera Wang.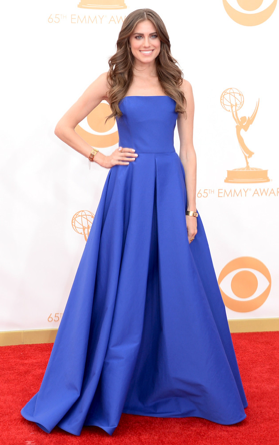 I love Allison Williams' style. I love the show Girls, but I have to say this cobalt blue Ralph Lauren is simple and stunning. I know my bracelet would not detract from the chicness of this strapless dress.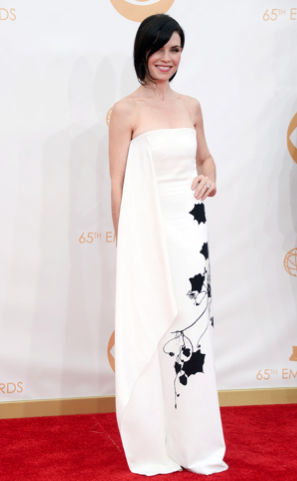 While I fully understand that my Spellbinders bracelet is not the perfect match for Juliana Margulies' Reed Krakoff dress, I can't help but mention it because it was a stunner. So I think, hey if I was going to wear that dress I'd just get a black version of my bracelet for that dress right?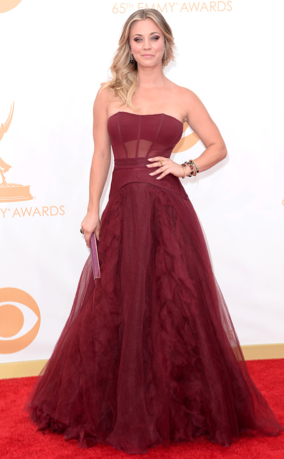 I'm partial to jewel tones in general, so when I saw Kelly Cuoco's Vera Wang, I immediately said "bravo." This gorgeous ball gown would be a perfect fit for my Spellbinders bracelet.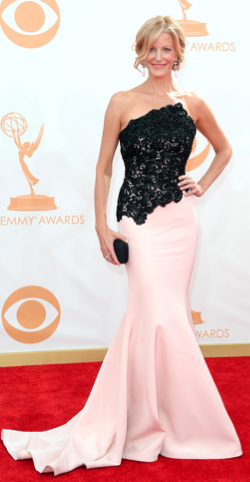 Anna Gunn's elegant Romona Keveza was the perfect dress to accept her Emmy for her brilliance in Breaking Bad. I may want a Spellbinders in a light pink to match the skirt, but I think mine would go just fine too.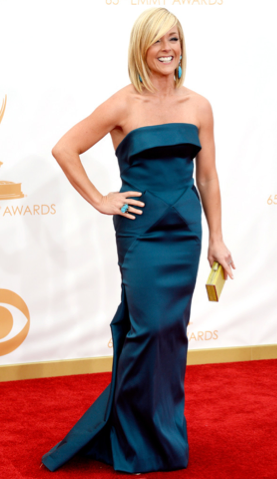 I'm a big fan of color dresses, so when I saw Jane Krakowski's teal Zac Posen dress I thought it was a stunner worth my Spellbinders bracelet. Add those great earrings to the magnificent dress and bracelets and it's a perfect ensemble.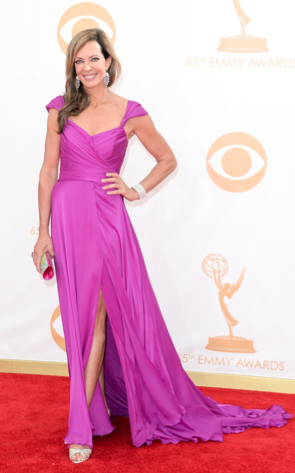 Allison Janney is pure perfection in everything she does, so it's no surprise that she was stunning in the fuchsia Lorena Sarbu dress. Her hair makes the whole look pure magic. I can't help but think my Spellbinders bracelet would be a perfect fit to this stunner.
Which dress do you think would be the perfect fit to my Spellbinders bracelet?
Disclaimer: This is a sponsored post on behalf of Spellbinders who also sponsored the #EmmySmack Twitter party I tweeted for Sun night. Though they compensated me and sent me one of the fancy bracelets that were party of the Emmy swag bags (see above), the opinion above is my own swayed only by my inner Fashionista.

Comments
comments