The internet is abuzz with every gift guide you can think of for every person you shop for, but what about you? What do you need to survive this holiday season in a magnificent way? What will make life easier, and life keep rolling? I have 5 must haves that will make you feel and look as chic as you want to for the next few weeks.
The undergarment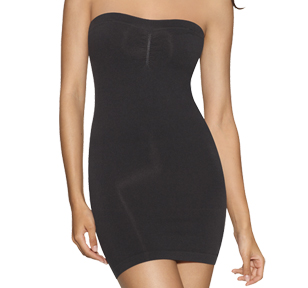 Sometimes you need a little oomph to make you look your svelty self (yes I just made up the word svelty). Look no further than the Barely There Second Skinnies™ Smoothers Body Smoothin' Convertible Slip. I've been waiting to try this out and went to a holiday bash last week in a dress that was not looking as great as I would like. I put this on underneath and bam I realized I needed to shout from the rooftops how great this was. Most importantly it was SO COMFORTABLE! With all of the parties you're attending makes sure to add this under your dress, I promise you'll be thinking about how you needed this years ago.
The eye make up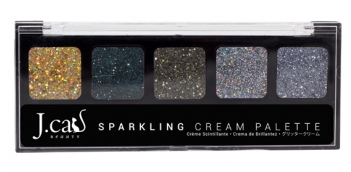 Every holiday season we look for this fantastic make up to bring holiday cheer to your face. Why not add a little sparkle to your eyes for a great price. Get the J.cat Sparkling Cream Palette. Admittedly, it is not the easiest to master I learned that using it more as an eye liner. Use an eye liner brush to put it on.


Sparkle not your thing? That's OK go a little shimmer with the StarLooks Gem Eye Pencil. These super easy to use eye liners come in a great array of beautiful shimmery hues. The best is that it's a creamy liner that will sure to up your holiday eye look.
The bag
With all of the running around from event to event you have to be able to carry the essentials. These days the regular clutch doesn't quite carry everything you need. The Baggallini Brasilia Crossbody is the best way to carry as much as you can in a tiny little bag that can be worn cross body or used as a clutch. It comes in a great array of colors. You'll be happy you found this bag. Lastly, the bag itself is super lightweight and easy to clean so all around the perfect bag for the season.
Patterned tights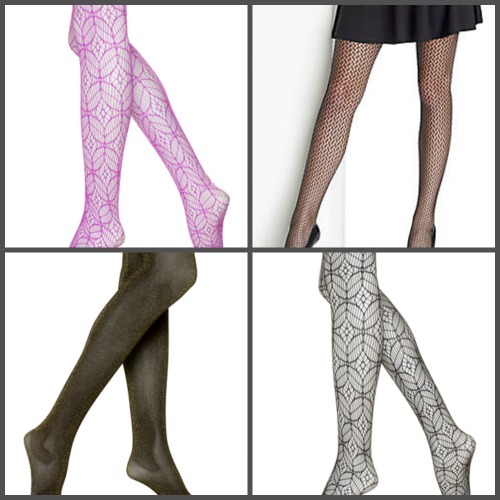 I know this sounds like it isn't a must, but trust me it is. It's cold everywhere these days and you can take your simple black skirt up a notch with great patterned tights. You can even go sparkly if you want. Try something like the HUE Geo Net Tights in Magenta for a pop of color and intrigue, or in smog for a little more understated fun. Hanes Silk Reflections Mesh Tights are a great affordable option to bring sexy to your holiday outfit. Of course want to add holiday shimmer look no further than the HUE Tinted Metallic Tights.
Berry colored lips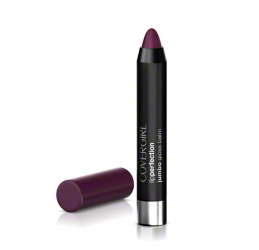 It is one of those colors that looks on every skin tone and feels wintery and right. Whether going to luncheon with girlfriends or a black tie affair if you want to be sure to have a holiday feel that will make you feel like you're ready to step out of the house. Even minimal make up and a berry lip can be perfect. One that I love CoverGirl LipPerfection Jumbo Gloss Balm in Plum Twist. You can do a sheer color with just one layer or deep color with several layers.
Disclaimer: Some of the items above were given to me and some I purchased. However, the above opinion is my own swayed only by my inner Fashionista.
Comments
comments