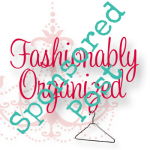 Tis the season to send out your cards for the holidays and it makes it very difficult when there are so many great choices out there, but I have to say that Minted has my vote with their innovative and simple designs that highlight how I feel about the holiday season this year. Minted has unique designs by independent designers just like you and me. You can even help decide what styles get sold. This innovative site makes finding a card a unique experience for each and every one of it's customers.
Who decides which designs get into the minted collection? You do. Their design challenges are voted on by their users and winners are picked to be sold on minted.com.
Minted makes it so much fun to make a card again. Each card option has different color choices and a lot of them have different shape choices too.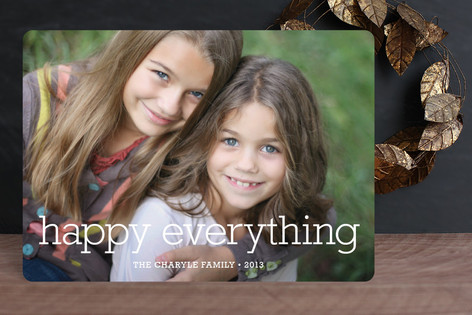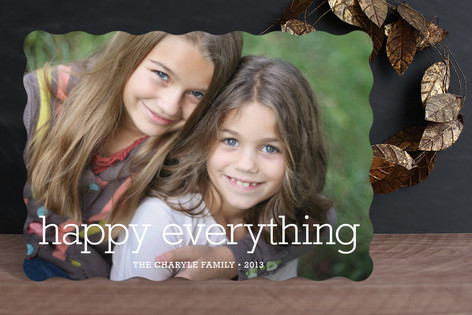 One of my favorites is the Happy Everything card, because this time of year it's hard to keep up with everyone's holiday preference so why not just say happy everything right? Well you can see in the 1st card above what it looks like with rounded corners and the picture below it shows it in a scalloped edge. That's just 1 way to customize your card. Don't forget you have the back that can be a myriad of choices sure to make your card as unique as you are.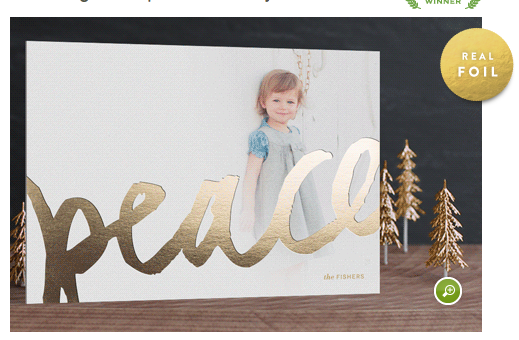 Of course who could resist a little gold to enhance their card this year. Well no fear there are many wonderful options of cards using gold foil like the Peace one above.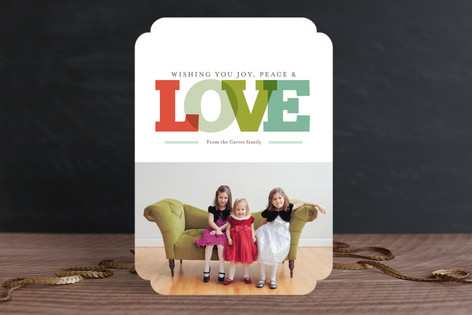 One of my favorites is the Joy, Peace & Love holiday card. I love the colors and that it focuses on love for the holiday season. It's just one of the many in my favorites that I need to decide on quickly.
Honestly with so many original design styles it makes it hard to decide on just one holiday card.
Which card(s) is(are) hitting your favorite list?
Disclosure: I was given a credit to purchase my holiday cards this year. However, the opinion above is my own swayed only by my inner Fashionista.
Comments
comments