We let our clothes speak for us. Clothes and our choice of accessories give us our sense of character, showcase our attitude, reflect our outlook towards life, and give confidence. Your fashion sense tells the world a lot about you. All of this applies to most of us. If someone were to gift us with denims, dress shirts, office wear, or casuals, they'd do it fairly well enough since they know us, and most of us are average when it comes to "fashion sense".
But if you have friends who are already fashion conscious, it's not that simple anymore. If you have fashion-conscious friends, it might get that much more difficult to choose something thoughtful and nice for them. Their tastes aren't exactly the same as yours.
What would you gift a "fashionista" though? What would you possibly gift someone who already knows fashion – from a button to an entire wardrobe? Here are some tips:
Rare and cool
Maybe you should get away from the usual circuit of gifts and look for rare and cool items to gift. Maybe you could consider the following: Chris Benz originals; Peter Pilotto Skate decks; Hermes playing cards; a Proenza Schouler Suede Wallet such as the PS1 collection; a Tory Burch Monogram reporter's notebook (along with a cover) or even this cute Deer Dana Linda Evangelista Tee that features a face that was on at least 600 magazine covers
Can't go wrong with the brands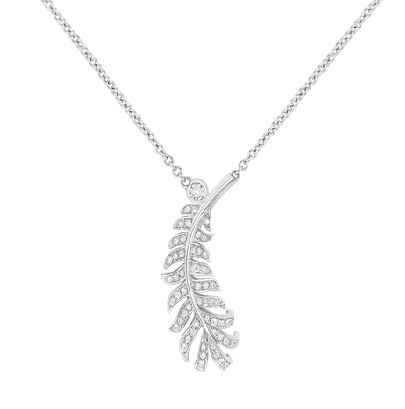 If it's about fashion, you just can't go wrong with a few names. What's your pick going to be? Gucci, Armani, Prada, Versace, or Chanel? Apart from clothes and related merchandize, most of these brands also have accessories for sale. Hunt for bags, sunglasses, and a host of other cool stuff that make for great gifts. Consider Poeme, Portrait, Dixie, or Illusion sunglasses from Prada; cufflinks, key rings, or optical glasses from Bulgari; and fine jewelry from Chanel.
Books, documentaries, and other geeky stuff
Sometimes, it's refreshing to move away from the usual dresses, accessories, and other trinkets that we end up gifting others. For a fashion lover, these gifts are far too common. If you want to be a little different, you may consider gifting a charming fashion documentary such as Bill Cunningham New York (available at Amazon); Chanel (set of 3) by Natasha Fraser-Cavassoni, Vincent Meylan, and Martine Marcowith; The Big Book of Chic by Miles Redd; or The World According to Karl by Karl Lagerfield.
You might just simulate those brain cells, eh?
Accessories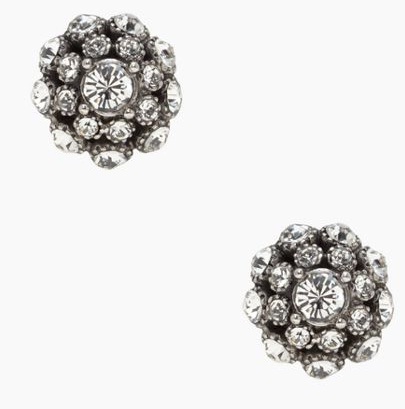 Sometimes, it's the little things that matter, don't they? Instead of going for any of those expensive branded items, you might as well settle for simple, yet meaningful, gifts for this holiday season. May you could take a look at this set of Kate Spade Stud is available at the fraction of the price of real diamonds. Made of vintage-inspired glass and crystals, these studs just dazzle. You may also consider Gap's Pom-Pom hat; JCrew Leather gloves; or Nautica Polished Square cuff Links at Macys.com.
Cases for gadgets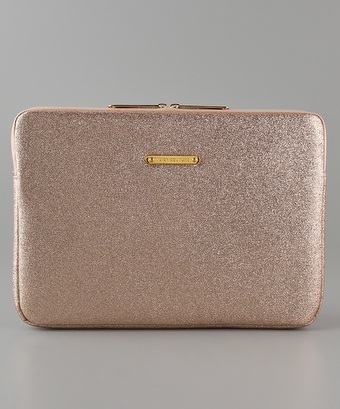 If you have a friend who is fashion-conscious, there is a high likelihood that they would also tote at least a gadget or two. If iPads, iPhones, or laptops are on the list, then you should look at some of these: Juicy Couture glitter (gold, silver, or black) laptop sleeve; Prada's range of laptop bags and other accessories. Ok, those are some exclusive ones but you can find trillions of cases for all kinds of gadgets. What you pick is really function of patience and care.
So, how do you intend to dress up your friend's gadgets up?
Hand Bags
There are some things you can't go wrong with, especially when you are looking to splurge on a woman. Handbags are one of those things. There's always room for another handbag. Go for a designer handbag and you won't disappoint your fashionista friend at all. Yes, they are expensive but they are well worth the risk. If you are looking for a quick list, go for the likes of Hermes Birkin, Prada Vitello, Balenciaga Giant City, and Fendi Baguette.
Cosmetics
If you are looking to lavish a gift for a woman, you are certainly not missing the mark if you intend to give her something that makes her look even better. Try makeup palettes and some beauty products such as the OCC Lip Tar Set or a set of Kardashian Khroma Palettes . For your friend who thinks that makeup is really boring, maybe the Sally Hansen Insta Gel Salon Kits are a perfect find?
Warm your way to their heart
If your friend lives somewhere that doesn't see much sun or if it really gets cold, a decent wrap to keep your friend warm is just what's needed as a gift from you. You can't go wrong with Cashmere. Try neutral tones for color with bold hues. If your friend is slightly on the bolder side, you can experiment with leopard prints. With winter wear, there's an advantage: brands are not on top of the mind for your fashionista friend; keeping warm certainly is. You may also work with red, teal, yellow, and blue as your choice of colors.
Tickets to a fashion show
What else can pump up your fashion-loving buddy more than tickets to an actual high-profile fashion show? Most places such as New York, Milan, London, and Paris usually have fashion shows running through out the year. Try a run at the New York Fashion Week. Maybe you can even try to get a ticket for the Byrant Park show. Go find those fashion shows and send your friend packing.
That's quite a list there and we do know how difficult it must be to narrow down on gifts. Yet, you should have an idea by now. What are you going to gift your fashionista friend? Why don't you write back to us here and let the world know how you pamper your friends?
Author Bio:
Claudia Johnson is associated with Funslurp for a long time. She likes Funny and unique gifts and in spare time she loves to write about fun gifts for men and women.
Comments
comments