This time of year not only are bogged down with the sheer amount of presents to buy for those you care about, but you must also think of the kindness of someone who has invited you to their home. Whether it's for a small get together or a huge party you would like to thank them for thinking enough of you to invite you to their home. It's not always easy right? It is if you order Shari's Berries, and a little creativity from you, to make displays you can please everyone at the event, while bringing quite the treat.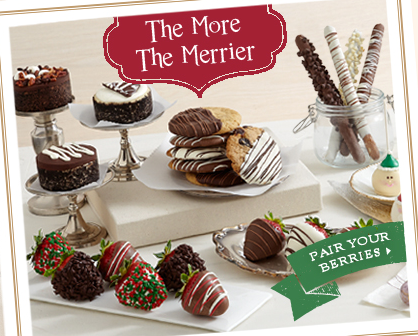 I like to be creative with what I bring to someone's home, and while I'll never say a bottle of wine won't do the trick when kids are involved it's nice to bring something the kids will love too. Shari's Berries has more than just berries which is what makes it nice to bring to someone's home with children.
I was invited to our very dear friend's home, and I wanted to bring something, but didn't know what. Then I was lucky enough to have Shari's Berries send over some treats. I got the Gourmet Dipped Strawberries,  Handmade Swizzled Cake Pops and Hand-Dipped Caramel Pretzels. I didn't want to just have them delivered to their house so I had them delivered to me so I could make some trays to display the beautiful items I received from Shari's Berries.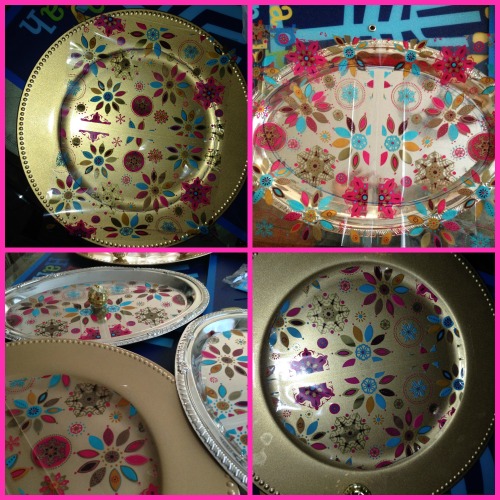 With the help of the Dollar Tree and Cost Plus World Market I was able to make some trays for these beautiful treats. Here's what I used to make these great trays:
Supplies

Assembly
Cut the ends off of the treat bags you will use
Cut one of the seems on the treat bags you will use
Place the treat bag over the tray you use and trace the middle section with the marker
Cut out your marked area
Tape the cellophane piece down on the trays
Roll back the tape to make it double sided and tape down the decorations onto the trays
Arrange your Shari's Berries treats on the trays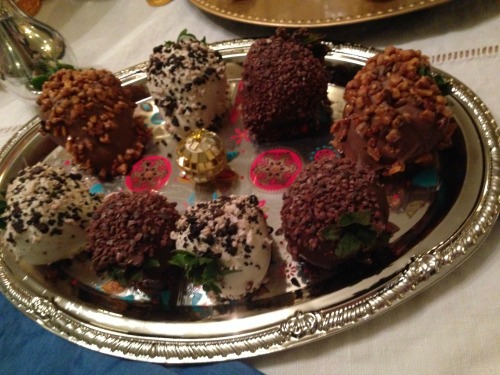 Whatever you decide to do with your presentation your Shari's Berries are sure to make the host(ess) happy with what you brought. To make it easier for a limited time their Christmas Gifts are 20% off with code Swizzle!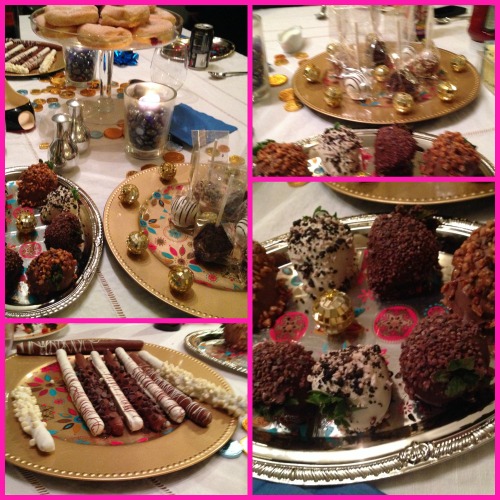 Disclaimer: I was sent my treats for our hosts from Shari's Berries. The above opinion is my own swayed only by my inner Fashionista.
Comments
comments