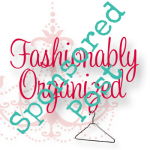 Want to change up your hair by making it longer and fuller in just seconds? Have you thought about extensions but don't want to commit? That's OK because now there's Secret Extensions. For a fraction of the cost of extensions and in seconds you can have the hair length you love.
The secret is the revolutionary patented headband which is completely invisible! Simply place it on like a headband and pull your own hair over. It's adjustable, so it fits every head beautifully without any bumps or ridges. You get thicker, fuller longer hair in seconds.

(Sorry for my eyes being closed in my before.)
Tips for buying and wearing:
If you have thick hair get 2 headbands, as 1 is not enough
Before you wear it/them take it/them to you to the hair dresser with you, and have them shape it to match your hair cut. This makes it/them look and blend more naturally
You can get free shipping by simply going to this link to Secret Extensions.
See how to put it on:
Disclaimer: I went to an event where I was given these extensions. The opinion above is my own swayed only by my inner Fashionista.
Comments
comments