Balustrades are a defining feature of the modern household. A stylish and safe way to encase a staircase, balcony, patio or garden, they can be a bespoke finish to homes old and new. From durable outdoor systems to elegant open plan balconies, putting safety first needn't compromise the look of your home or garden.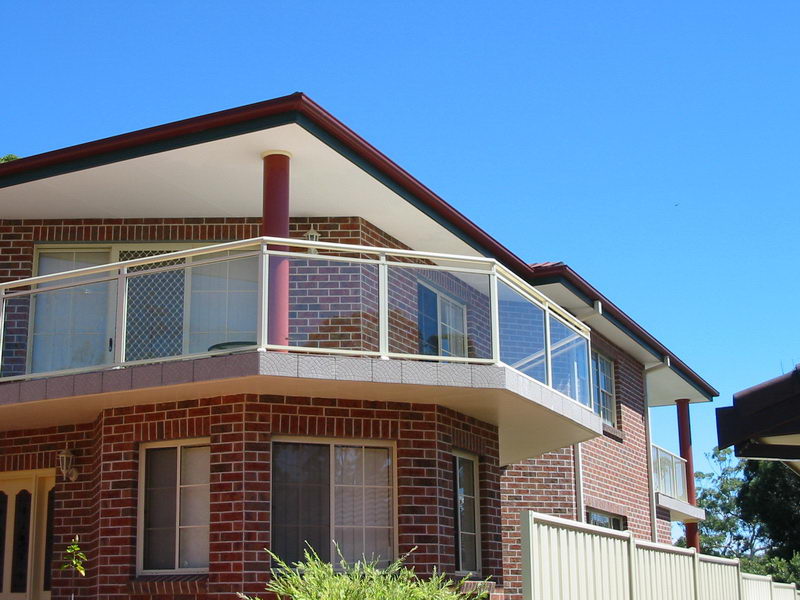 Balustrades are the ideal solution for any home. So when considering why you should invest in a premium balustrade installation, here are six key reasons why they are a safe (and appealing) option for you.
1.Children
Small explorers are always eager to discover the nooks and crannies of the house, whilst skidding across floors and racing around corners is standard procedure. That's why it's absolutely essential that families prepare for every eventuality.
Children can seriously injure themselves falling from even the smallest of drops, so it isn't just staircases and balconies that need balustrades. In addition, glass barriers are much harder to climb that your average fence or bannisters. If you've got a raised patio or a pool area, for example, you might want to consider investing in a handrail.
2. Pets
Not all of our loved ones can stand on their own two feet. If you're a pet owner with unguarded drops in your house, then you could endanger your dog or cat by failing to improve the safety of your home. More importantly, as adept at navigating your home as our pets may be the statistics for pet-related falls can be quite alarming.
Cats and dogs have a habit of getting under our feet, as do all of those balls and dog chews. Avoid the risks of doing so near the open staircase by completing your home with a balustrade.
3. Reinforced Reassurance
Balustrades are designed to withstand the challenges of the modern household. Reinforced for maximum protection, you can rely on the fact that if someone was unfortunate enough to fall onto the barrier, it could hold its own.
Shatterproof and weatherproof, they are designed to stand the test of time whether fitted on the interior or exterior of your home. As a premium solution for long term safety, secure installation and premium design by experts ensures that they are incredibly robust and meet UK safety regulations.
4. Meeting Regulations
When you are seeking to improve your home you'll no doubt be reassured to know that balustrades meet the safety regulations outlined by UK law. The Building Regulations 2010 specify balustrades as one of the safeguards to prevent slips and falls.
As with the workplace, it is equally important to follow Health and Safety guidelines at home to ensure that your home is a safe place for all members of your family. Built at a correct height from quality material, balustrades are a safe option for reducing risk in the home and will always prove to be a worthwhile investment.
5. Stylish and Safe
For all of the reasons above, it's important to put safety first whatever the set up of your household. Balustrades are a bespoke solution, with a great deal of variety in the designs and fittings available, meaning that they can be tailored to suit any home.
Using the most up-to-date technology and adhering to industry standards, choosing a professional balustrade and handrail supplier can ensure that you receive the most bespoke solution with an emphasis on safety and long term durability. Need some guidance on choosing the right kind? This article might help.
6. Transparent Safety
Railing off a patio or balcony might be essential, but traditional fences and railings have several drawbacks. Firstly, if you have a modest sized home or garden it can visually encase an area to make it look significantly smaller. Secondly, if you have a room with a view or a stylish open plan house, they can ruin the effect or cut off some of the glorious views beyond.
Balustrades are a safe and effective solution in this respect. They offer a barrier without blocking any views or visually encasing an area. Despite having a safe obstacle in place, it is unimposing and sophisticated, and can in fact increase the appeal of your home.
Sit on your balcony or patio and enjoy panorama views unimpeded by a fence; you're sure to be impressed.
Strike the perfect balance between style and safety by investing in a quality balustrade solution for your home. Whether you live in a period building or a modern new build, balustrades and hand rails are expertly designed and fitted to make them a bespoke solution for any area or building.
From commercial to domestic requirements, they meet industry standards for safety, offer flexibility in design, and reduce the likelihood of accidents, whilst still being a discreet and stylish feature in your home.
Comments
comments