It's often challenging to find the right gift for a man who has everything. Dads seem to want for nothing; while it is still easy to shop for some dads, there are others who require you to be creative enough to get the right gift each time. And with the holiday season just around the corner, our daddy gifting guide will give you some swanky gift ideas for your old man's gift needs.
The Elegant Man
Your old man's like is more than just style or fashion. Being a one-of-a-kind dad is an attitude. But a stylish dad can pair up the right socks with the right kind of shoes. So instead of gifting some golf balls or gift cards, buy him something a little more stylish this holiday season.
Suit it Up: A suit makes a man. Be it for business or a laid-back party look, you want your father to be "Suitably" dressed.  But gone are the days of near-identical white shirts and black/dark blue suits; these days they are available in every style, design and color.
Yes, texture lined suits with camouflaged pattern are very much in vogue for the fashion-conscious fathers. For traditional and conservative-minded dads, get one in solid colors or a striped pattern.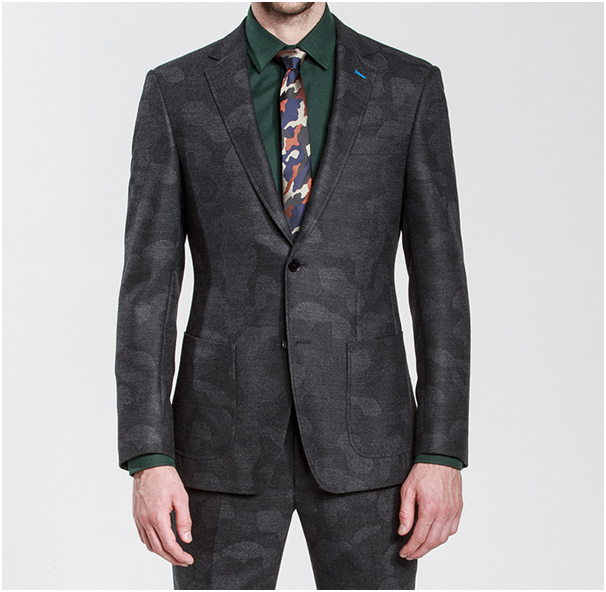 Image credit: http://www.ownonly.com/product/445-grey-camo-winter-suit
And if you need some tailored shirts to go with the custom-made two-piece suit, OwnOnly has a great collection within the price range of $100 to $130.
Off the Cuff: Cufflinks have been adored by men ever since they became popular in the 19th century and that craze hasn't worn off yet. Whether your father is a banker, a doctor, or a sales guy he must feel at liberty to wear stylish cuff links. Gift him a pair of plain bar cufflinks or novelty cuff links if your old man is a real sport. Cuff Daddy has a great collection of cuff links and stud sets ideal to gift your dad.
Leather World: Be it a wallet or his well-loved work bag, your dad will never say no to leather. The structured briefcase bags look sophisticated and handsome, making them perfect gifting items. There are zillions of designs and brands to choose from. And their inherent versatility makes these structured briefcase bags timeless gifts, which will last forever – well almost. If you are looking for some quality leather, my recommendation would be Saddleback Leather, their products come with a 100 Year warranty.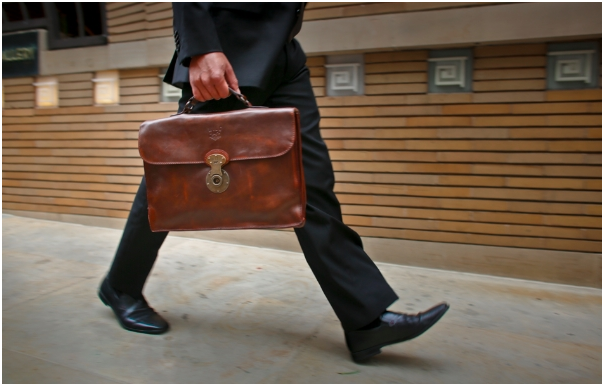 Besides, both eBay.com and Amazon have huge collections of briefcase bags within the price range of $80 to $100.
Think out-of-the Box: If you have a metrosexual man for a father, buy him a subscription for Birchbox Man. Each month he'll receive personalized grooming samples and top-tier lifestyle products from well-known brands. The package includes ideas and inspiration as well to bring to (read improve) his daily routine. Birch box Man is probably one of the best gifts you could ever get your hands on for a stylish dad.
The Tech-Savvy Pop
Drone Drone All the Way: Can you think of anything cooler than gifting a drone to your gadget geek father! From military to photography, drones are being used for every purpose. And I bet your old man is going to love his new toy flying machine, which can be controlled wirelessly using iPad, iPhone and Android devices. Parrot Mini Drone with live video streaming will surely bring out the inner child in your dad.
Bring Home the Movie Magic: A home theater! Yes, of course. Isn't that what your dad always wanted to have? The Roku 3M Streaming Projector is what your movie-watcher family would love to own. This palm-sized projector streams a near-endless supply of your favorite TV shows and movies onto any surface. Better yet, it needs no extra hardware. It will cost you around $300 at Amazon.
Let Apple Do It: This time your father will thank you for your thoughtfulness and generosity. Gift wrap one of the trendiest and the much talked about smart phones on the market. An iPhone 6, with its innovative and seamless design, is a gift that your daddy dear will use to the extent. For any gadget oriented father, this is the ultimate gift idea.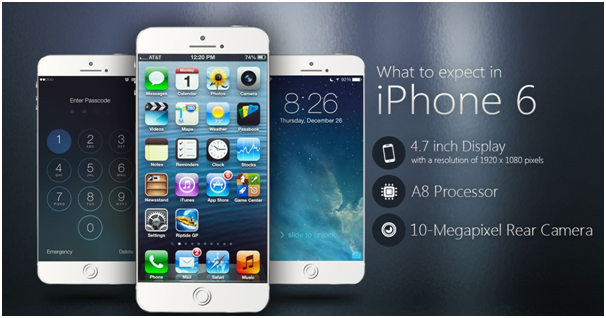 Get the Game On: Your Xbox is probably your ultimate destination after a busy day at work. It's not very different for your dad either. This holiday season gift your dad the new generation of games and endless entertainment with Xbox. A Microsoft XBOX 360 will perfectly suit your father's gift needs and when you visit home next summer, your dad will love to challenge you in various types of games.
The DIY Dad
A Kit for the Handyman: Chances are, you dad is the handyman in the family. If so, the best gift you can get him is something that will make his life easier. A driver kit or a powerful driller can be your safe bet. My personal choice is the cordless Dewalt Driver Kit; it's powerful, convenient, and lightweight. In short, your daddy can carry it almost anywhere.
The Climb: You father was so proud when you reached new heights of success; it's time to give him a hand now. No you don't have to help his career, but your DIY daddy can surely do with a multi-use ladder. For your handy daddy, it is often difficult to change the light-bulbs or fix the top shelves of the kitchen cabinets. A multi-use ladder will allow him to reach anywhere, change any light-bulb or fix almost anything with comparative ease and a feeling of stability.
Mow with Style: Whom does your mother first call when it is time to trim the lawn? Of course your father and we all know how tiring it is to push a reel mower around the lawn.  Black and Decker present an easy-to-use electric lawn mower to finish the job faster. This cordless mower is easy to carry and comes with a removable battery. Better yet, you daddy can use additional batteries for trimming larger properties.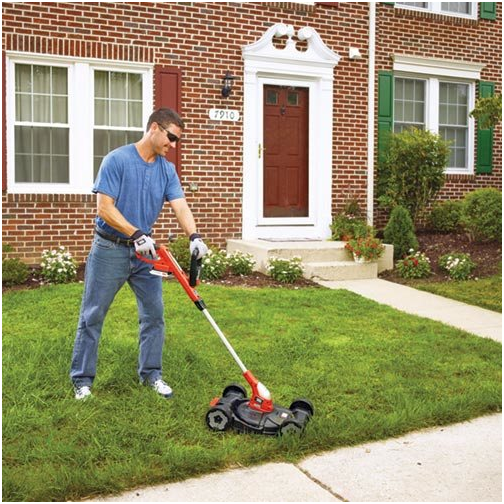 Image credit: http://goo.gl/UycBv6
Store Them Well: Storage, storage, storage. Despite the countless cabinets, shelves and drawers in the house, your father often runs out of space to store his gadgets and arsenal of tools. A utility storage cabinet is what you should consider to gift him. These storage cabinets are mostly made of durable resin, wood or glass and are easy to assemble. IKEA offers a choice of styles for every budget and storage requirement.
Conclusion
Your old man often feels a little out of place and is not always recognized for all the troubles he has gone through to make the unique contributions to the family. What could be a better way to thank your one-of-a-kind daddy than with a gift meant just for him!
Comments
comments