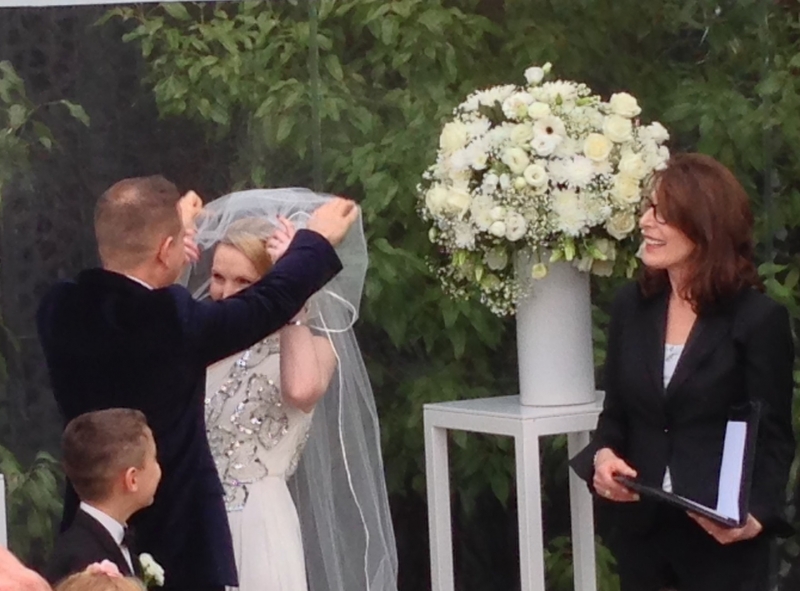 Wedding ceremony is always treated a big day by any one. You are one of them. You might have dreamed number of things for your wedding ceremony. This is a day where you and your soul mate will be united forever and cherish the memories hereafter. Wedding celebrant plays an important role to you as they present the things to frame as desired by you, the way you want it to be with a more flavor added to it.
Let's take a look at why to have a wedding celebrant?
To book a date with the registry office. Need to present at offices to sign the marriage contract, with your partner and two witnesses (or however many is needed). Once this is done, you two are legally married from that moment itself.
Right celebrant will help you out presenting the choices of yours on the picture as how the required things will look like whatever it may, it includes music, readings, symbolic rituals, duration, or anything else. The celebrant is most importantly for the things to be taken care very uniquely adding a taste of your choices to the event.
Celebrant can help you in all the manner of presentations. Few are listed here for your information:
To write your own vows.
To dress as desired by you.
If you want to include symbolic rituals such as memory box ritual, wine ceremony, tree planting, etc.
Your fascination to make your day the most memorable.
You can add up live events to your wedding day like live musicians, celebrities, or group songs.
Anything you want to invent this day can be taken care by the right celebrant.
When you've found the celebrant who you like the look of, professionalism and passion to cover up the entire event, be sure to have a word with them after checking out their profiles. If they don't have any testimonials on their own website or you'd like to see some more you can always ask them. The other great way to come across wedding celebrants is at fairs (of course, wedding fairs). This way you can meet celebrants in person and really get a sense of what they are like, on a one-to-one basis, and what is the level of productivity. Also you can check any institute who trains the celebrants.
Be 100% sure to confirm the right celebrant for you and your soul mate. Think in each and every form twice to confirm them. It's good to be thorough at this stage. There are number of celebrants who work in their own ways. Make sure that their way of working, works for you.
Once you have found the person who you really feel great with, whom you can share your ideas, don't hang around, contact them and find out directly from them how wonderful they are! And once you are satisfied with them, don't hesitate in booking that celebrant for your big day and booking them on-board will be your first step towards having a unique and grand ceremony. This will grant you to be married the way you want to be.
Wedding Celebrant Melbourne is the one who conduct and celebrate unique wedding ceremonies. Choosing a wedding celebrant to erase our practical problems and delivers a perfect image to you and your loved ones, family, and friends.
Comments
comments