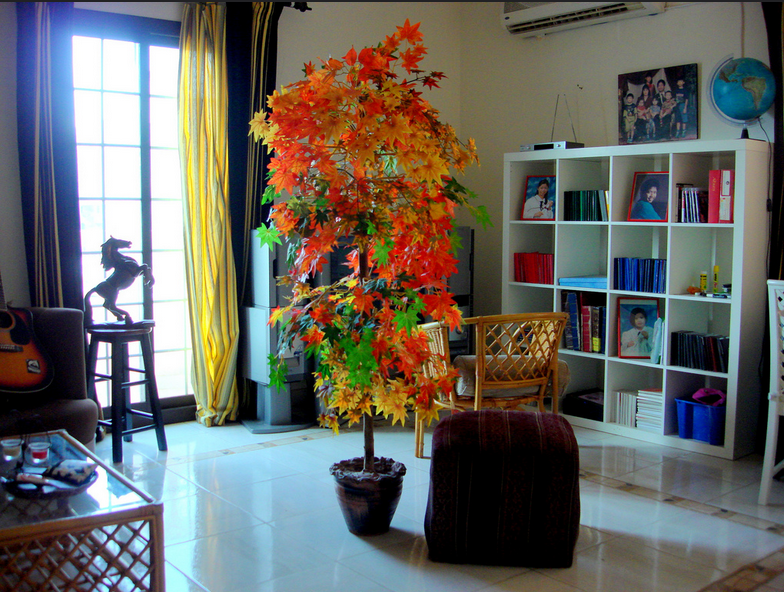 There are several challenges individuals with physical disabilities have to deal with on a day-to-day basis. Organizing a home is cumbersome for almost everyone, but for the disabled, it presents several additional challenges. Mobility impairment can make the simplest of tasks difficult to do.
However, keeping the home organized is crucial, especially for a disabled person. Clutter can affect mental, physical and spiritual wellbeing by creating stress, low energy levels, poor decision making, pessimism, and fatigue.
If you are disabled, having an organized place will not only lead to more efficiency in your routine, you will also experience a more relaxing time at home. Your home will look tidier and you will find there is more space which can be effectively used.
Here are three home organization tips that support a disabled person's lifestyle.
1. Plan Before You Start Organizing Your Home
If you are even a little skeptical regarding your ability to organize your home, planning well in advance for it can be really helpful. Doing so will save you a lot of troubles and give you the much-needed boost to get started. Here's what you must take care of when organizing your home:
Make a checklist of all the tasks that need to be performed. This will help you determine the function and purpose of every room in the house.
Go step by step, and start with one area and project at a time.
Take some time to think about how you would like to use a particular room and how it could best fit your needs.
Sort the household items into relevant categories and assign them their right place.
Get rid of clutter. Throw away items that are in bad shape/broken and donate those which are in good condition but of no use to you.
2. Organizing Your Kitchen and Bathroom
Kitchen
Opening and closing drawers and cabinets can be a challenge, especially if you have weak hands. Keeping utensils in plastic cookie containers and assigning them their respective places can be quite helpful. Plastic containers are easy to lift and open, so you won't need help using them.
For wheelchair users, make sure to place appliances which you use regularly such as the microwave oven, the toaster, and the blender on a low countertop or low open shelves.
Tools, seasonings, and pans can be set up to surround your work area. You can place them in the open. Dry goods, on the other hand can be kept in canisters, vegetables in hanging wire baskets, spices on a spice rack, and pots and pans on a pegboard.
You can put cylindrical foam on handles of utensils, which makes gripping easier and less stressful on finger joints.
Organizing your kitchen will help you prepare your meals in a safer and pleasurable manner.
Bathroom
For wheelchair users, ensure not to place anything under the basin counter. The open space underneath will provide you with knee space.
Keep bathroom products such as grooming products, toiletries and other bathroom accessories in their own labeled storage containers that are easy to lift.
Organize your medicine cabinet by keeping the medicines that you use regularly in the front.
If your towel rack isn't spacious enough, use towel hooks. They are easy to mount and will also save a lot of space.
3. Most Essential Things to Keep in Mind
Organizing your home properly can take a lot of time. So, it's important to take breaks frequently. Exhaustion can have an adverse effect on your health. Take a rest when needed. Having an assistive device such as a wheelchair or a mobility scooter will make it easier for you to step outside your home, catch some fresh air and get back to your task after the break. This way you won't feel tired or get bored of the job.
Remember, organizing is not decorating. It's about how well your home functions, not how it looks. The functional aspect needs to be the priority when organizing your home.
Use well-labeled containers to create a storage system so that you know where the items are located.
Take help from others as this will get the job done quickly.
Most importantly, appreciate the process of organizing. Instead of considering it as a mandatory task, think of the bright side and enjoy the process. Consider the benefits that will come with it. Reward yourself after you complete every area. This way, you will have more fun doing the job.
Conclusion
By following the above mentioned organizing tips, you can make your home look cleaner. Moreover, it will make your daily living simpler and performing routine tasks more convenient. Knowing where to reliably find what you're looking for can help prevent wastage of time. These organizing tips can help you live a stress-free and a more independent life. It's important that you're able to move around freely and easily in your home. Additionally, following these tips will provide you with an easy access to everything you need. Organizing requires patience and hard work, but, it indeed is worthwhile.
Image Source: Flickr.com
Comments
comments