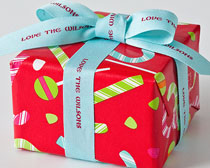 When it comes to gifting, there is nothing quite like going the extra mile and creating a thoughtful personalized gift. It's the perfect way to gift a unique item that will be treasured. Fortunately, nowadays there are a wide variety of products that can be personalized, suitable for creating all types of interesting gifts. Here are just a few examples on fun ways to personalize your gifts!
Cell Phone Covers
Personalized covers have been the rage these past years, especially as smart phone use increases. Companies now offer you the ability to fully customize the design of your chosen case, starting you off with a blank, white slate. From there, you can place photographs, text, images, or freehand a design. What could be more romantic than gifting your partner a beautiful cell phone case with a collage of your relationship's best photographs?
Gift Ribbons
Personalizing gift ribbons is a fun way to add some personality to a gift. You can add cute graphics and text and pick out colors, patterns and designs to create your very own personalized gift ribbon. They are a great choice for holidays or birthdays, since you can also add sweet messages on the ribbon like: "The Smith Family wishes you a happy birthday!" Personalizing them is also easy, since all it takes is finding an online custom ribbon creator and selecting your options.
T-shirts and Clothing
Custom clothing is a great gift, especially when the receiver can wear the item to show it off. When it comes to creating personalized shirts and clothing items, there are two ways to go about it.
The first is the DIY path, creating and painting the design on your own. For this option, you may want to use stencils (freezer paper is a great option for painting), paints, markers or other materials. There is no limit to the imagination in terms of design and DIY ideas, and you can create something to perfectly fit a personality.
The second option is personifying the shirts through a store. The process is less time-consuming as it can be as easy as picking out your options, desired text and/or image. It's a far better option if you need to create many items in one go. Of course, DIY can be a lot more satisfying and fun!
Skateboards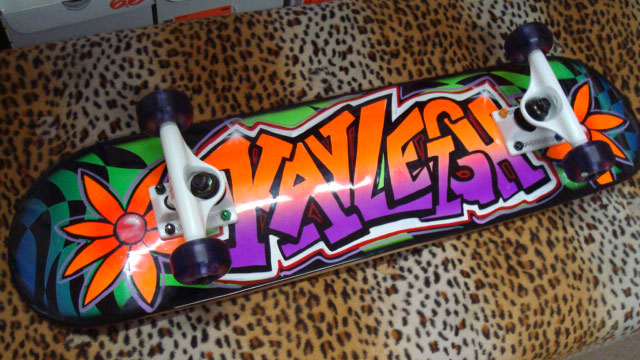 Looking for the perfect gift for your adventurous teenage son or daughter? Believe it or not, you can get stunning personalized skateboards. Whether you design the skateboard image yourself or you hire a designer to create a professional design, it's still a creative and fun gift option!
Monogramming
Monogramming is the art of creating a beautiful and attractive motif made by overlapping letters, usually initials. This sort of design looks luxurious and thoughtful, and is a great option for personalizing a product. Choosing the product should be based on the person receiving the gift. For example, if they love to cook, there are companies who can monogram silverware. Alternatively, you can monogram a huge variety of items, including dishes, glassware, cups, boxes, picture frames, pillow covers and so on. It's a sweet & simple way to personalize a gift without overdoing the design.
Accessories
Have you taken a look at the customizing option of customization stores like Café Press? They have an overwhelming amount of items that can be personalized, ranging from compact mirrors, to watches, purses and wallets. And that's only the fashion accessories category!
There are numerous categories on the site and a wide variety of items that allow customization, so you can really get something for everyone.
When it comes to personalizing presents, it's all about being creative and stepping out of the box to come up with the perfect customized gift!
Comments
comments